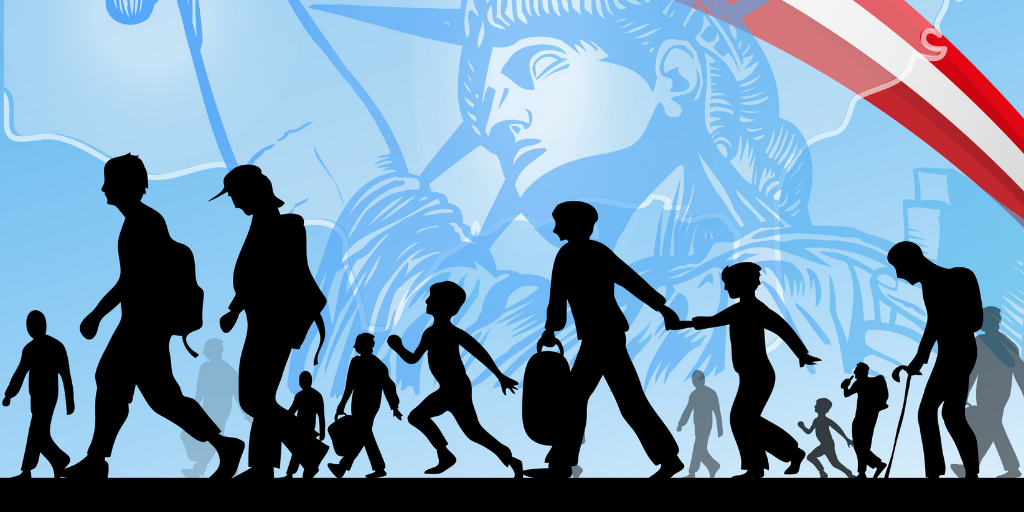 "Americans Who Have Fled Their Country Tell About Life in Russia."
This was the title of a news story aired last week by Russia's state-controlled NTV.
In social media, NTV presented its report the following way:
Уехать из США мечтают чуть ли не до трети всех американцев. Их гонят из страны неподъемные налоги и высокие цены. Некоторые искали лучшей доли в Европе, в Крыму, но осели все-таки в Москве. Говорят, что «качество жизни улучшилось в разы»: https://t.co/Bm3vieLFGC pic.twitter.com/djMVQP2Fqq

— НТВ (@ntvru) January 14, 2019
"Almost a third of all Americans dream of leaving the United States. They are driven out of the country by unsurmountable taxes and high prices. Some have looked for a better life in Europe, in Crimea, but have settled in Moscow after all. They say that their 'quality of life has improved multiple times'.
There were a number of problems in the story. For starters, one of the Americans NTV portrayed had not exactly relocated to Russia.
Affordable living
Steven has "fled prices" in the US, so we are told by NTV's speaker. Talking to the camera, the American expat explains how his life has become more comfortable: His insurance is paid by his employer; cars are inexpensive; and renting an apartment is very affordable. He does not plan to return to the US.
But Steven lives in Riga, Latvia.
NTV does not hide this fact in the report; but one wonders why NTV had to go to all the way to Riga to illustrate a story about how attractive Russia is to American expats.
In addition, it is hard to be completely sure what Steven actually told NTV's reporter. The dubbing into Russian of his comments is so loud that it is hard to hear him – and NTV has a history of being accused of manipulative dubbing.
"NTV, what have you been smoking?"
Audiences reacted with bewilderment on Facebook:
"NTV, what have you been smoking?" one commenter asked.
"Thank you, NTV, we had a great laugh! I did suspect that you were good at joking, but this kind of humor I did not expect! I'll make a screenshot," said another.
"What audience was this article made for?" asked a third.
NTV's original tweet with the article was seemingly a success for the channel; it became one was the channel's most retweeted and the fifth most liked (Source: twitonomy.com).
However, among the more than 600 quoted retweets of the original tweet, the majority ridiculed the article, as did many of the replies to the tweet. Also the number of likes on some of the negative replies indicates scepticism towards the article among audiences.
Goodbye America – or trying out life as an expat?
The fact checking journalists at the independent Russian website The Insider also looked at NTV's story and questioned another part of it.
The Insider found that NTV had misrepresented a scientific report about Americans' attitudes towards living abroad when the TV channel said that nearly one third of Americans "dream about leaving the US."
In the English original, the formulation was much softer, "consider living abroad", which does not suggest emigration for good the way NTV did in Russian.
NTV's reputation
NTV is owned by Gazprom Media, a subsidiary of the state-controlled Russian oil and gas company Gazprom.
The channel's reputation has earlier suffered damage, e.g. when an expert commentator on American politics turned out to be a soap salesman and when a story from Denmark was fact-checked by Danish journalists and backfired both on NTV and on Russian diplomats who tried to defend the channel against criticism.
NTV is also used by the authorities in Russia to conduct targeted disinformation attacks on human rights defenders, opposition politicians and foreign diplomats.