Last week RIA Novosti, RT, NTV and other Kremlin faithful Russian media announced that Germany will ask the US to exempt it from US sanctions on Russia.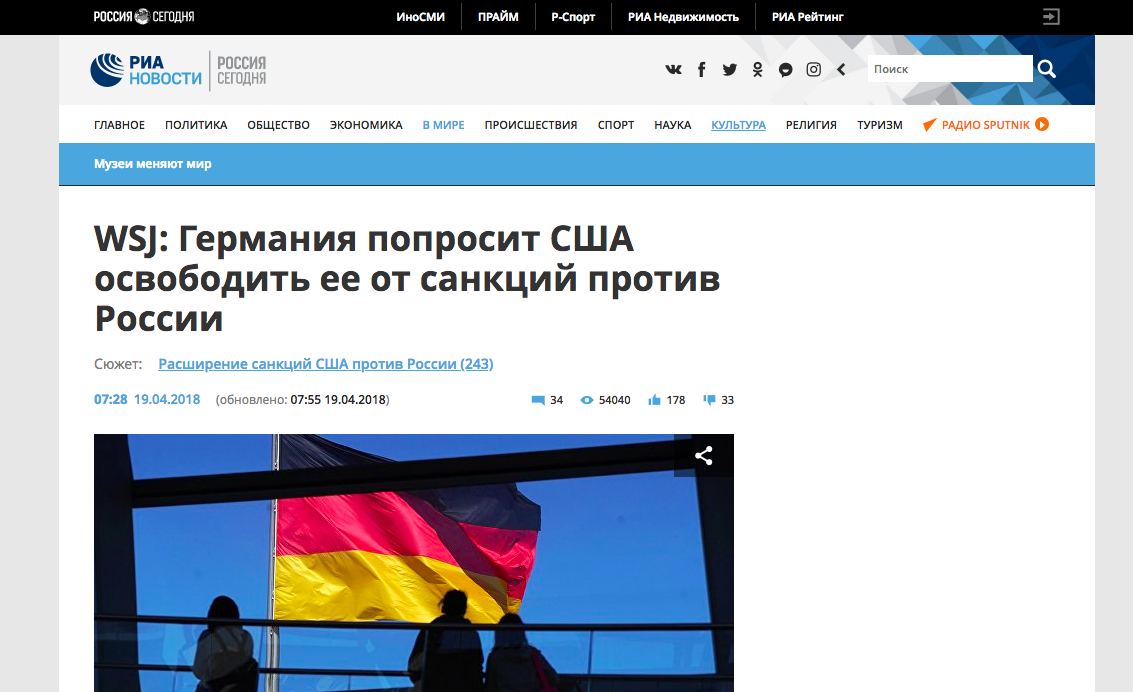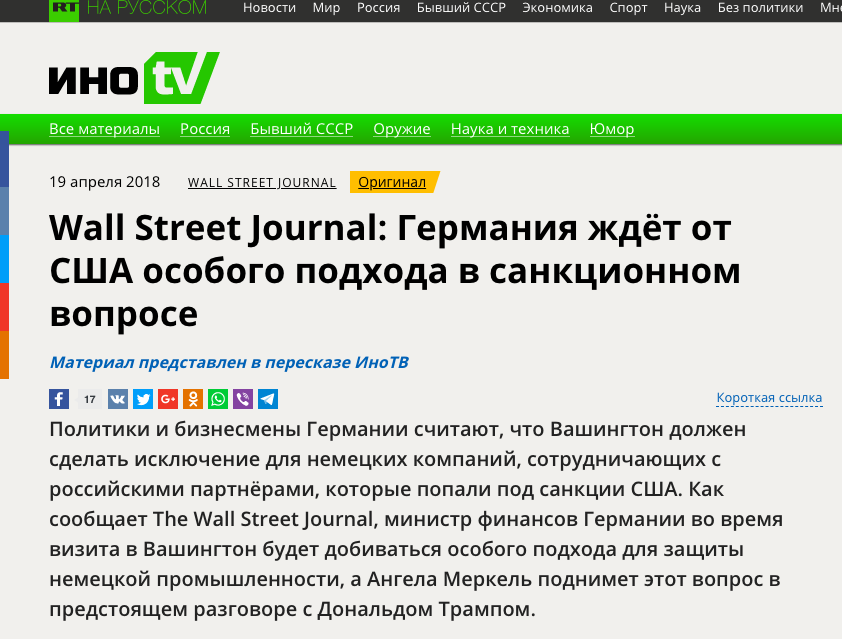 These Russian publications cite an April 18 article in the Wall Street Journal about German leaders and business executives wanting exemptions from US sanctions because they threaten long standing joint ventures and cost hundreds of millions of dollars. The Wall Street Journal claims this issue will be raised by Germany's finance minister as well as Chancellor Angela Merkel during meetings with President Donald Trump.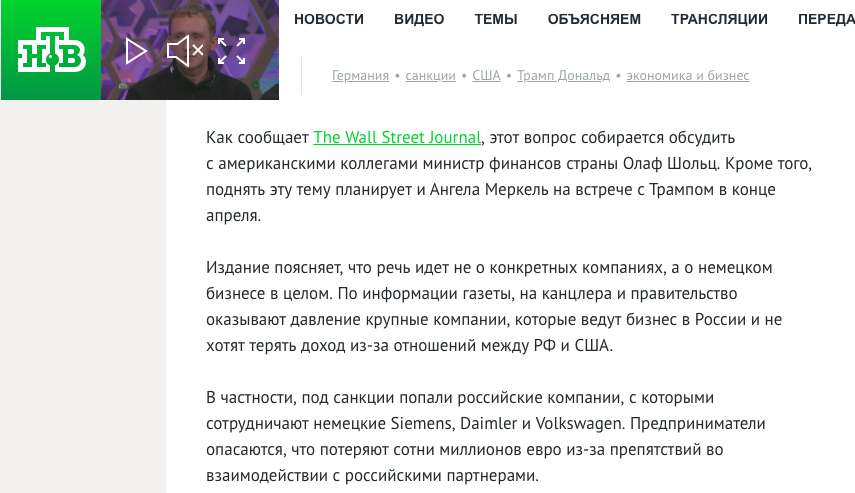 Russian media interpretations of this article imply that Germany intends to refuse to support all Russia sanctions.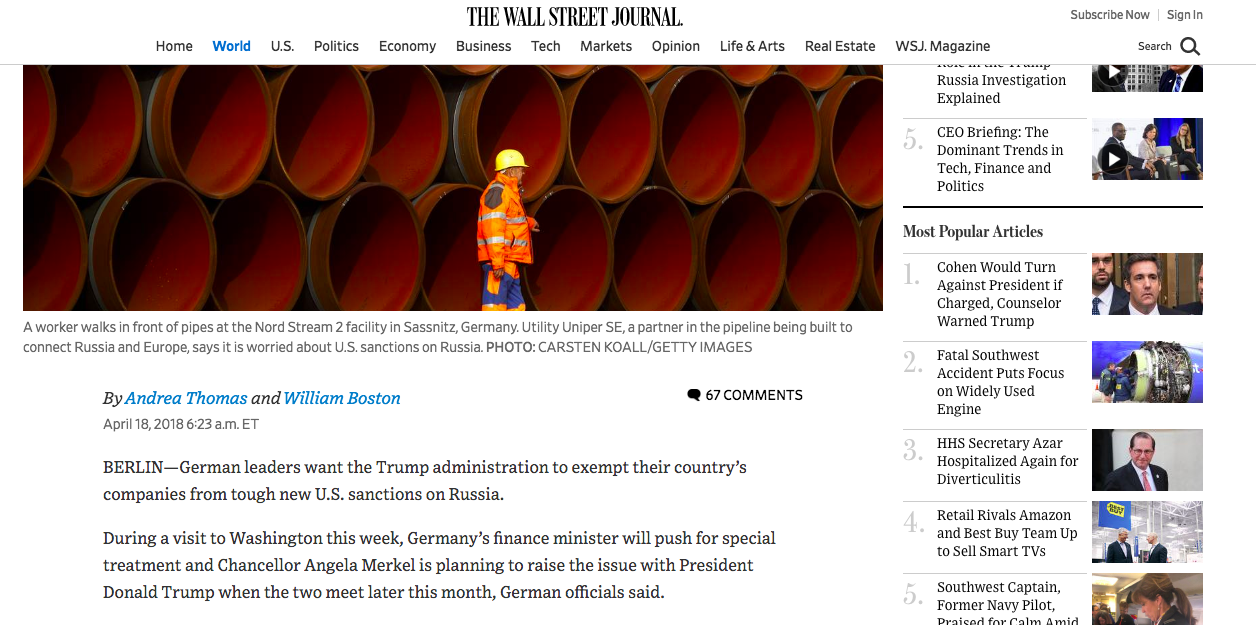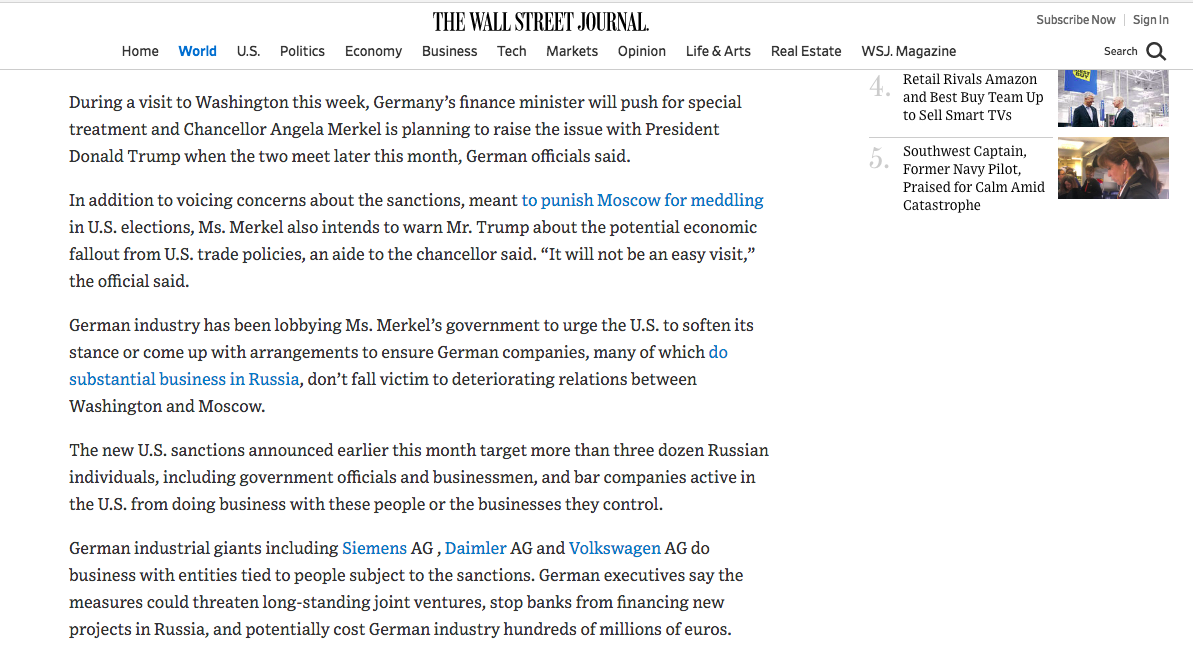 The Wall Street Journal article cites unnamed German officials as its source. However, nowhere in the article do the authors claim that Germany is looking to get rid of all Russia sanctions, but rather that German industry is lobbying the German government to urge the US to soften its stance or come up with a new arrangement to ensure German companies who do business in Russia don't suffer because of worsening relations between Washington and Moscow.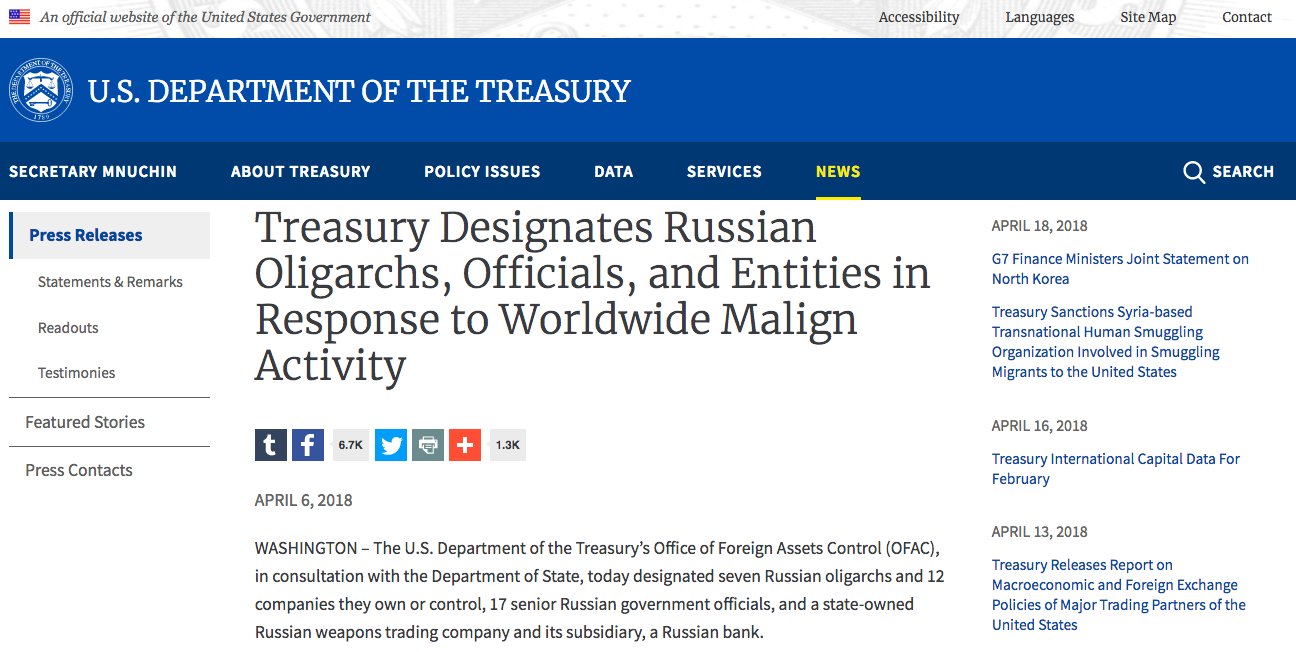 On April 6 the US Treasury issued a new list of 7 oligarchs and 12 companies to be sanctioned for meddling with the 2016 US presidential elections.