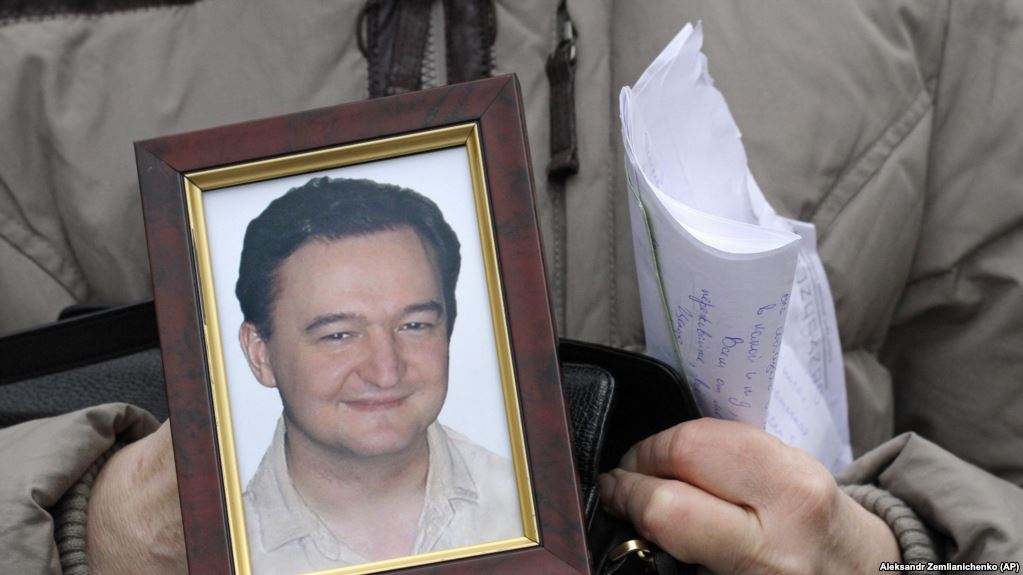 By Polygraph
"Another familiar voice declaring a triumph over the Russian president in the midterms is William Browder, a US-born British investor shark, who reimagined himself as a brave human rights crusader after being accused of financial crimes in Russia. Browder celebrated a victory in a 'proxy war in Orange County', because 'Putin minion' Dana Rohrabacher failed in his reelection bid there. It's really convenient when you can declare, with impunity, that people you disagree with are minions."
MISLEADING

RT news item that resembles an editorial misses the point.
On Tuesday, November, 6, Michael McFaul, an American academic and former U.S. ambassador to Russia from 2012 to 2014, tweeted "Victory! Hi VVP" in Russian. McFaul, a registered Democrat who served as President Barack Obama's top Russia policy adviser before being appointed ambassador, was responding to preliminary election results, with his party having taken control of the House of Representatives for the first time in eight years.
VVP are the initials of Russian President Vladimir Vladimirovich Putin.
Победа! Привет ВВП.

— Michael McFaul (@McFaul) November 7, 2018
In a subsequent tweet regarding the outcome in the House, McFaul tweeted "yes" in Russian.
In a "US News" article with no byline, RT wrote that McFaul, whom the broadcaster included on its "Top 10 Russophobes of 2018" list and accused of "playing the drama queen," is "apparently convinced that Putin would be upset with the results" of the U.S. congressional elections.
— Michael McFaul (@McFaul) November 7, 2018
RT listed a number of issues — from the U.S. withdrawal from the Intermediate-Range Nuclear Forces Treaty to sanctions against Russia for annexing the Crimean peninsula and allegedly employing a nerve agent in a botched attempt to assassinate a former Russian spy in Salisbury, England — to argue it is difficult to believe Putin was saddened by the results of the U.S. vote given that, in RT's words, "Trump has in many ways actually taken a tougher stance on Russia than his predecessor."
RT then turned to Bill Browder, the CEO and co-founder of Hermitage Capital Management, who also made RT's top ten list as a "not for profit" Russophobe.
RT said "investor shark" Browder had "rebranded himself as an anti-Putin human rights crusader" after being accused of financial crimes in Russia.
The article also found fault with a Browder tweet regarding Dana Rohrabacher, a member of the U.S. House of Representatives from California's 48th congressional district who lost his bid for re-election on November 6.
"Browder celebrated a victory in a 'proxy war in Orange County', because 'Putin minion' Dana Rohrabacher failed in his reelection bid there. It's really convenient when you can declare, with impunity, that people you disagree with are minions."
Several of the RT claims deserve our attention. First, both Browder and McFaul are wanted for questioning by the Russian Prosecutor General's Office as part of a criminal case against Browder, Sputnik reported.
RT's charge that McFaul is a "drama queen" stems from the fact that U.S. President Donald Trump appeared to consider a proposal from Russian President Vladimir Putin to allow Russian authorities to question McFaul in exchange for allowing U.S. investigators to question 12 Russian nationals indicted for meddling in the 2016 presidential election. The request came in a private meeting between the two presidents at the Helsinki Summit earlier this year.
McFaul tweeted that he considered that request "crazy."
I hope the White House corrects the record and denounces in categorical terms this ridiculous request from Putin. Not doing so creates moral equivalency between a legitimacy US indictment of Russian intelligence officers and a crazy, completely fabricated story invented by Putin https://t.co/K1ZvrNwTu3

— Michael McFaul (@McFaul) July 18, 2018
As Bloomberg News noted at the time: "Allowing the interrogation of a former American ambassador, who held diplomatic immunity while in Moscow, would be an unprecedented breach in protections traditionally provided to the nation's foreign service."
RT writes about McFaul often and even has a "trend" on its Website called "Michael McFaul news."
Browder, born in the U.S. and now a British citizen,as once considered the largest investor in the Russian stock market and a supporter of Putin. He was first blacklisted from Russia in 2005, for being an alleged "threat to national security." His fund, Hermitage, subsequently closed its Moscow operations. Browder would later charge that a cabal of corrupt Russian officials, using materials seized during police raids, took possession of three Hermitage companies in Russia, after which the officials fraudulently claimed $230 million that Hermitage had paid in taxes. That tax refund, the largest in Russian history, was approved in under 24 hours and paid out the following day.
That investigation of those moves against Hermitage was spearheaded by Sergei Magnitsky, an auditor from the Moscow-based law firm Firestone Duncan. Hermitage would go on to file 35 complaints against those implicated in the fraud case.
But in January 2008, Magnitsky himself was arrested after arriving to provide evidence to the prosecutor overseeing that case.
Magnitsky would go on to spend 11 months in pre-trial detention, where he was beaten and denied medical care. He ultimately died on November 16, 2009. A 2011 report from Russia's human rights council found there was reasonable suspicionthat Magnitsky had been beaten to death.
Browder's advocacy ultimately led to the Magnitsky Act, which targets Russian officials implicated in human rights and corruption cases. After extensive lobbying, that U.S. legislation was passed in June 2012.
Later Russia, for the first time ever, put a dead man on trial, finding Magnitsky and Browder guilty of tax evasion in July 2013. That case was organized by many of the officials that Magnitsky had exposed.
Amnesty international called the posthumous trial of Magnitsky "farcical" and "sinister."
Russia subsequently sought Browder's arrest on numerous charges. Browder told Rolling Stone magazine earlier this year that Russia's continued campaign against him, including his arrest in Spain this past May at Russia's request, showed the "Magnitsky Act is working and we've found the Achilles' heel of the Putin regime."
As Rolling Stone put it: "What is the point of stealing a fortune from the Russian people if you can't buy homes in Miami or Manhattan and educate your kids at Ivy League schools all because of some lousy sanctions?"
But to say Browder became a human rights campaigner in response to being charged with financial crimes is false. The very instrument of his campaign is named after the man who died after exposing malfeasance on the part of Russian officialdom.
Additionally, the accusations against Browder of financial crimes came after he left Russia, not before as implied in the RT article.
As for Rohrabacher, the conflict between he and Browder is much deeper than simply a difference of opinion.
Rohrabacher has worked against the 2012 Magnitsky Act. As noted in a complaint filed by Hermitage Capital, on May 18, 2016, when the Global Magnitsky Bill (an international version of the Magnitsky Act) was under consideration by the U.S. House Foreign Affairs Committee, Rohrabacher proposed "an amendment seeking the removal of Sergei Magnitsky's name from the title of the Bill."