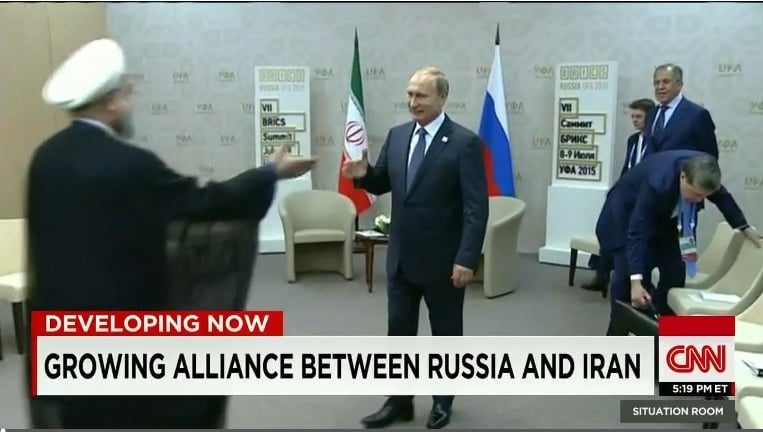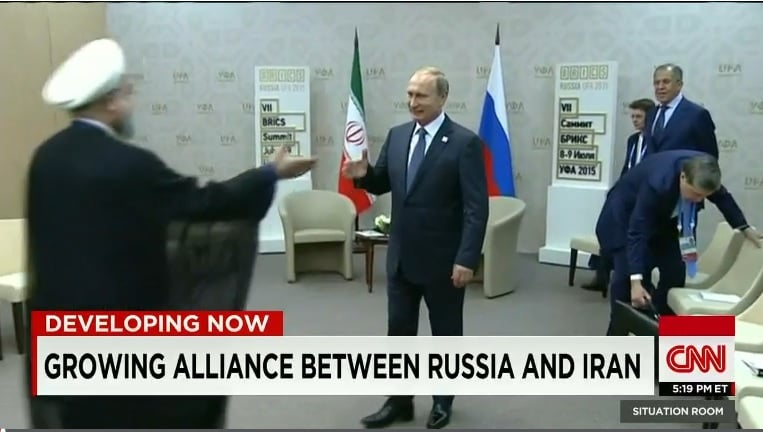 Russian President Vladimir Putin is playing a very dangerous game. On July 4, while Americans celebrated Independence Day, a cinematic, tension-filled drama unfolded along America's western skies. In two separate incidents, U.S. fighter jets were scrambled to intercept Russian bombers approaching the country's airspace; first near the California coast, then just outside U.S. airspace over Alaska.
The aircraft's presence was clearly both a warning for the United States, its allies and Russia's neighbors, and also a bit of bravado to please Putin's Russian fans. It is also part of a worrying trend.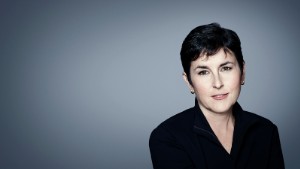 True, the Kremlin sent a congratulatory letter on America's birthday, with Putin apparently telling President Barack Obama that "Russian-American relations remain the most important factor of international stability and security." But it also noted that the two countries should "find solutions to international issues…on principles of equality and respect for each other's interests."
That last point likely sounds ominous to many in Europe — particularly eastern and central Europe and the former Soviet states — because it is unclear following the invasion of Crimea quite how broadly Russia now sees its interests, and in light of repeated near incursions by Russian bombers how far it is willing to push the defense of them.
After all, the past year has brought a sharp escalation in Moscow's military provocations aimed at the West. Setting aside the events in Ukraine, which include not only the annexation into Russia of Crimea, but also continued military activity in the eastern part of the country, Russia has also conducted unnerving military drills and taunted America's NATO allies by repeatedly violating their airspace.
In May, British fighter jets intercepted Russian long-range bombers north of Scotland, while in February, Russian bombers entered airspace over the English Channel for what the then-British defense secretary said was the first time "since the height of the Cold War."
These go beyond photo opportunities
That's not all.
Last November, Dutch F-16 fighter jets on a NATO patrol intercepted Russian military cargo planes flying close to Estonian and Lithuanian airspace, according to Dutch authorities. And a fascinating Washington Post graphic outlines a two-day time line of multiple intercepts last year of Russian aircraft by fighter jets from Portugal, Norway, Turkey, the UK and Germany, among others.
Perhaps the most brazen maneuver was the alleged sighting of a Russian submarine within the Stockholm archipelago, which prompted the Swedish prime minister to warn of the "enormous risks this entails for those who are involved in such violations." In neighboring Denmark, meanwhile, the Defense Intelligence Service revealed that Russia had conducted what it called an "offensive" military exercise involving a mock attack on a Danish island.
What does this barrage of Russian military maneuvers actually mean? In one respect, it is simply the armed equivalent of Putin taking off his shirt and going tiger hunting in Siberia — it is, in effect, just another excuse for the Russian leader to flex some muscle.
But, unlike those publicity-motivated photo ops, these recent incursions are also highly dangerous.
The taunting by Moscow grates especially hard on the nerves of Baltic states — Lithuania, Latvia and Estonia — which were occupied by the Soviet Union from 1944 until the fall of the USSR. The countries are now members of NATO, but like other independent states once under Moscow's rule, Russia's shows of force continue to be a source of great anxiety. Indeed, Lithuania has decided to reintroduce the draft in order to bolster its military, and new NATO members no doubt wonder whether the alliance would come to their rescue if Russia moved against them.
Painting the U.S. as the bad guy
To allay such fears, the U.S. recently announced plans to preposition tanks, artillery and other military equipment in the Baltic states, Romania, Bulgaria and Poland, and it is possible that this announcement might have been what prompted Russia's decision to dispatch bombers so close to U.S. shores — a kind of "how do you like it?" from one president to another.
Regardless, the latest show of force plays well at home, where the government's propaganda machine, which controls the media that makes up the main source of news for more than 80% of Russians, has crafted a narrative that claims all the trouble, and all the friction between Russia and the West, is the result of American aggressiveness.
That has triggered some of the highest level of anti-American sentiment recorded.
And if the military maneuvers produce a minor confrontation? Well, Putin will have just the kind of headlines he wants — nothing helps him preserve his vast popularity more than the claim that he is standing up against an American threat. Meanwhile, the head of his security council just reiterated the false story that the current war in Ukraine was caused by the United States.
But even without a direct confrontation, the tweaking of the U.S. and its allies works for Putin, and while Obama knows that staging American weapons near Russia plays into Putin's narrative, failing to do so would leave allies vulnerable in the face of a regime that has proven it is quite prepared to take military action to advance its territorial, strategic and political ambitions.
All this creates an exceedingly dangerous dance. Every time Putin pushes, every time Russia prods and provokes, there is a chance that a clash will occur, with unpredictable results. The incentive for continuing to do so is the popularity boost the regime gets at home. But maneuvers like taunting the United States near the homeland on the day of its independence is a risky game. And Putin is playing with fire.
By Frida Ghitis, CNN