On December 14 Vitaliy Zakharchenko, the former Minister of  Internal Affairs of  Ukraine informed on his Facebook page that the current Ukrainian Internal Affairs First Deputy Minister Eka Zguladze was detained in Kyiv's Boryspil Airport with a large sum of money.
According to the fugitive ex-minister who served in the government of ousted president Viktor Yanukovych, in early December Zguladze was heading to France on a personal trip and attempted to smuggle 4 million dollars in a suitcase.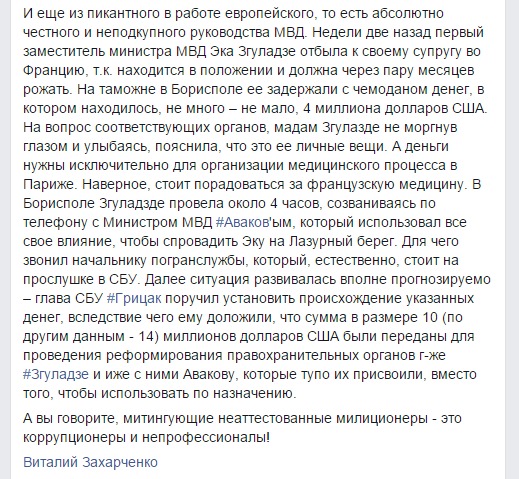 This claim was also reported by several Russian and pro-Russian media, such as the Federal News Agency, Politnavigator, Tsentrasia.ru, Russkaya Vesna, Novorossinform and others.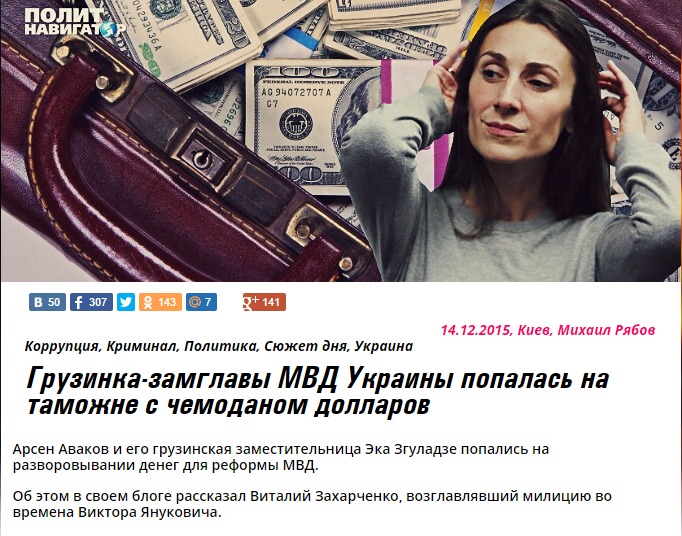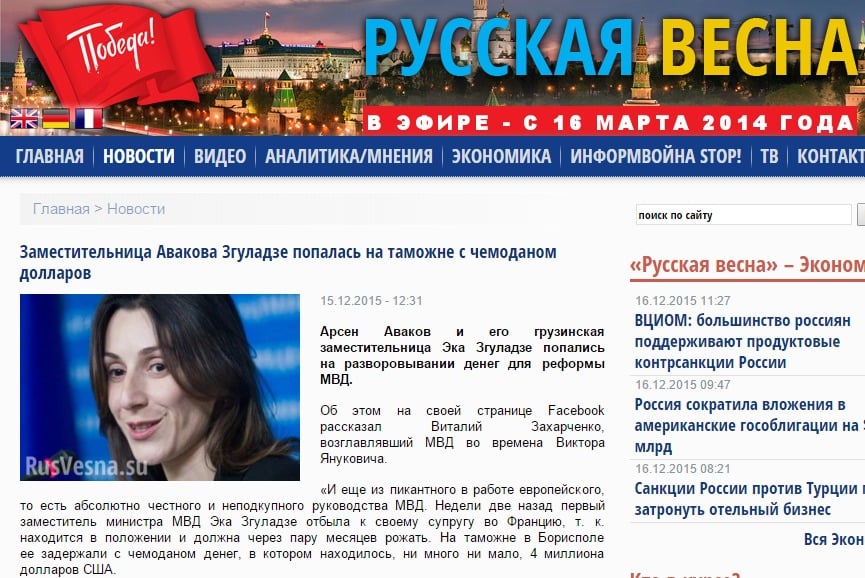 On December 15, the press office of the Ministry of Internal Affairs announced that the information posted by Vitaliy Zakharchenko was not true. Anton Herashchenko, an adviser to the Minister of Internal Affairs also refuted this information on his Facebook page. Deputy Internal Affairs Minister Eka Zguladze has not commented on this information.