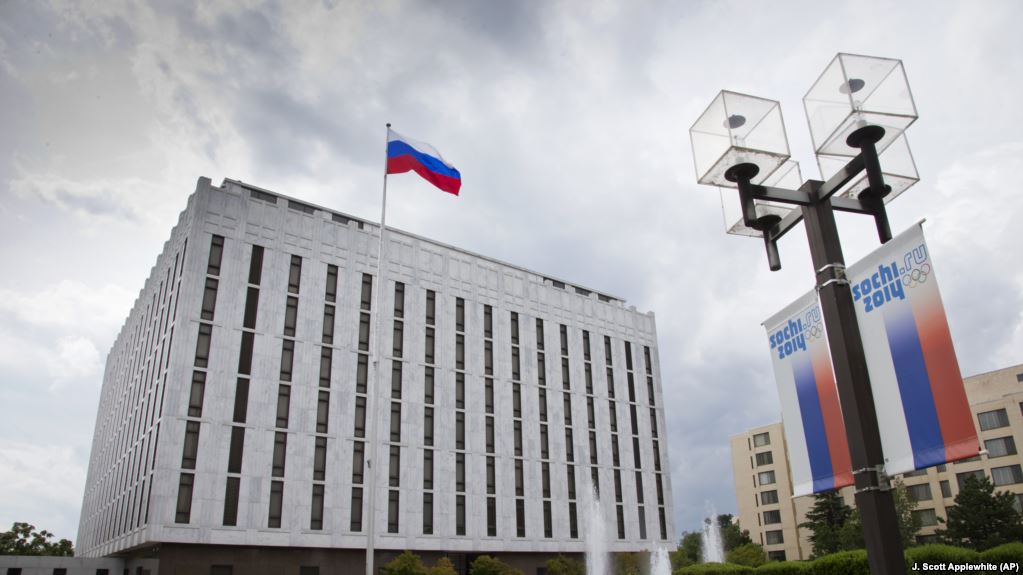 "An unprecedented information campaign to discredit our country, its role and place in the world, continues, inevitably affecting the life of the diaspora. We know about the emerging problems from our communications with you."
MISLEADING

There is no basis for this claim
Russian Ambassador to the U.S. Anatoly Antonov said the Russian-Americans are affected by "an unprecedented campaign" in the media aimed at "discrediting our country, its role and place in the world."
Speaking on July 8 at the Annual Forum of Russian Compatriots at the Russian Cultural Center in Washington, DC, a gathering of representatives of ethnic Russians from various U.S. states, Antonov said he was addressing a "multimillion Russian diaspora living in the United States" who are "all part of the Russian civilization."
"We know about the emerging problems from our communications with you. Our common goal is to combat the spread of Russophobia," Antonov said. He used the word that has become a key to the Kremlin's anti-American propaganda narrativein recent years.
The Russian government's TASS news agency, which routinely translates Antonov's statements for its English edition, published only a brief report in Russian about the event, headlined "Ambassador to the U.S.: Anti-Russian Campaign in the Information Space Reflects on Immigrants from Russia."
The Russian Embassy in Washington, DC did not publish any information about the event on its website.
However, a transcript of Ambassador Antonov's address in Russian, along with the pictures from the event, were published on the official Facebook page of the Russian Embassy in Washington, DC.