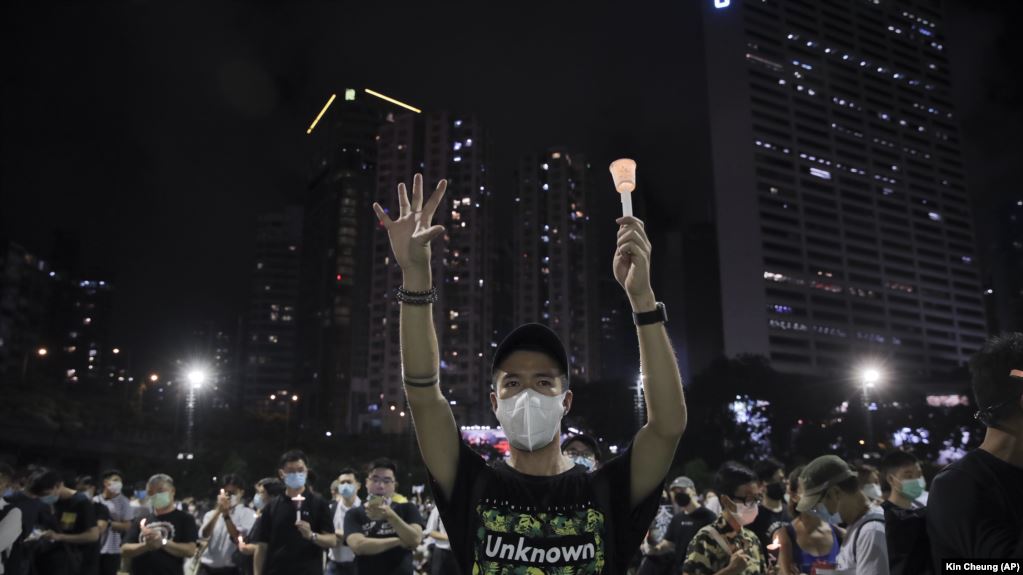 By Polygraph
Global Times
Chinese state newspaper
"Chinese web users still remember the distress and anger they felt when they saw rioters in Hong Kong storming the Legislative Council Complex … US politicians hailed the 'courage' of these mobs … House Speaker Nancy Pelosi even called it a 'beautiful sight.'"
Source: Global Times, January 7, 2020
FALSE
On January 6, the world watched rioting unfold in Washington, D.C. Supporters of President Donald Trump stormed the U.S. Capitol, angered over his loss in November's presidential election.https://www.youtube.com/embed/uK0NXWxNo9s?&&&fs=1&enablejsapi=1&rel=0
They broke past police and disrupted the official count of electoral votes. One woman was shot and killed; a Capitol police officer later died from injuries in the melee.
Most world leaders condemned the violence. But the following day, an article on the Chines-run Global Times had a different message: "Chinese netizens jeer riot in US Capitol as 'Karma,' say bubbles of 'democracy and freedom' have burst," the title read.
The article reported that Chinese web users often used words like "retribution," "karma" or "revenge" when talking about the Capitol riot and mentioned that "[they] still remember the distress and anger they felt when they saw rioters in Hong Kong storming the Legislative Council Complex … and, instead of condemning the violence, US politicians hailed the 'courage' of these mobs, Western media praised the 'restraint' of the rioters, and House Speaker Nancy Pelosi even called it a 'beautiful sight.' "
The statement about Nancy Pelosi is false. Her words "beautiful sight" are taken completely out of context. Nor did she ever "[praise] rioters in the city as fighters for freedom." In fact, Pelosi's "beautiful sight to behold" remark was made while she was speaking in 2019 about the 30th anniversary of the June 4, 1989, Tiananmen Square crackdown.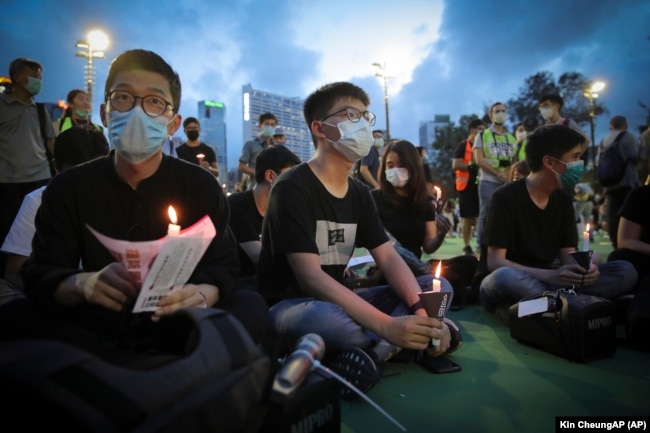 Pelosi praised Hong Kong as "the only place in China where people are able to speak out." After being shown a picture of a candlelight vigil in Hong Kong's Victoria Square, where tens of thousands of people had peacefully gathered to pay respects to the victims of the Tiananmen Square massacre, Pelosi said:
"It is a beautiful sight to behold and I commend the courage of the people there for speaking out in light of China's actions in Hong Kong these days …"
It is not the first time that China has misrepresented Pelosi's comment about the vigil. In August 2019, Xie Feng, the Chinese Foreign Ministry's commissioner in Hong Kong, accused politicians in "certain Western countries" of supporting "radical" Hong Kong activists , claiming they "applauded violence as 'a beautiful sight to behold.'
The 2019 Hong Kong protests broke out following the introduction of an extradition bill that, among other things, would have sent Hong Kong residents to mainland China for court trials.
Although the protests began peacefully, they turned violent after police fired rubber bullets and used a tear gas. Half a million people gathered on the streets of Hong Kong by June. The extradition bill was withdrawn in September, but the clashes between police and protesters continued. (Bypassing Hong Kong lawmakers, Chinese President Xi Jinping signed a sweeping national security law for Hong Kong last summer.)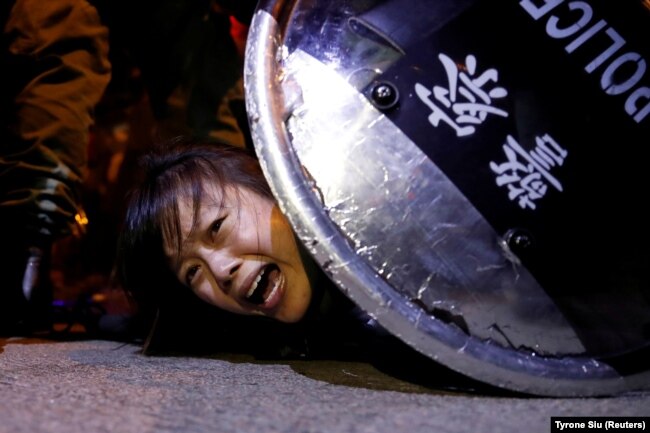 The storming of the U.S. Capitol culminated years of tensions and increasing polarization in the United States. President Trump and Republican supporters have disputed Democrat Joe Biden's victory in the November 2020 presidential election, falsely claiming fraud.
During a speech on the morning of Wednesday, January 6, which took place on The Ellipse park (just south of the White House), President Trump reiterated a litany of disproven claims about election fraud and false assertions that Democrats rigged the election.
He told his supporters that "after this, we're going to walk down there, and I'll be there with you, we're going to walk down … to the Capitol and we are going to cheer on our brave senators and congressmen and women. We're probably not going to be cheering so much for some of them because you'll never take back our country with weakness. You have to show strength…."
Trum also said: "I know that everyone here will soon be marching over to the Capitol building to peacefully and patriotically make your voices heard."https://www.youtube.com/embed/ht20eDYmLXU?&start=9399&&fs=1&enablejsapi=1&rel=0
But things did not stay peaceful. At 1 p.m., Congress started a joint session to count the electoral college votes that would certify Biden's victory. Within the hour, Capitol police were forced to order House and Senate members to evacuate as the crowd pressed toward the building. Lawmakers fled while Trump supporters forced their way inside, breaking windows and swarming through the building and into the legislative chambers, even making their way into Pelosi's office. More than 80 people have been arrested so far.
Here is Polygraph.info's original fact check from August 2019 about how Chinese officials took Pelosi's words out of context to spread a falsehood.
By Polygraph