The territory of the Donbas and Crimea annexed by the pro-Russian militants does not seem huge if compared with the vast territory of Ukraine. However, the comparison of these areas with other parts of Europe may help to understand the situation in Ukraine better.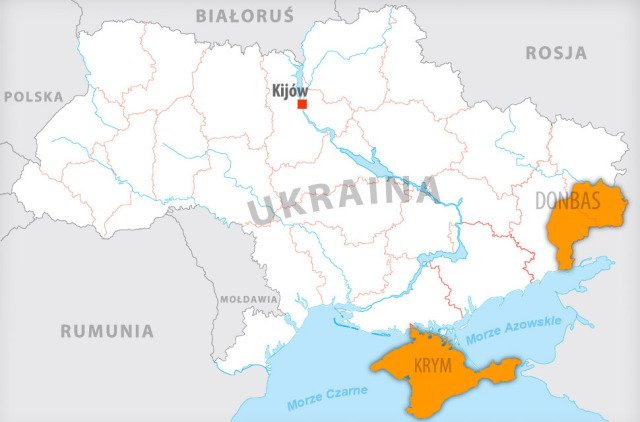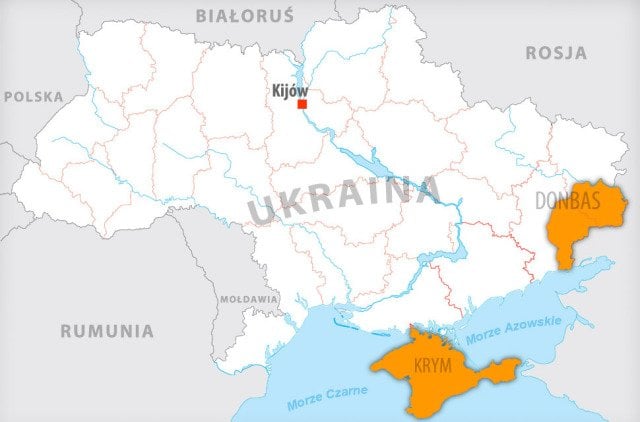 According to the foreign media, Russia and pro-Russian rebels in the Donbas have occupied about 15% of the territory of Ukraine. In fact, it is an area that is fully commensurate with the territory of Denmark, the Netherlands, and Switzerland, Joinfo.ua reports with reference to tvn24.
Apart from Russia, Ukraine is one of the largest countries in Europe with the territory of ​​603 000 square km.
March 18, 2014, Vladimir Putin signed a decree which annexed Crimea to the Russian Federation. It should be noted, however, that no Western country has accepted this decision and still Ukrainian Crimea is an occupied territory.
Currently, in addition to fully occupied Crimea, the pro-Russian militants have occupied about 35% of the Donbas.
A total of 47 000 square km of territory of Ukraine are occupied by the Russians and rebels.
And it's more than the territory where the Swiss, Dutch, Danes, Belgians, Slovenes, Albanians, Estonians, Macedonians, Montenegrins and Kosovars reside.
This is also an area that almost completely covers the territory of Croatia, Bosnia and Herzegovina, as well as 3/4 of Lithuania, Latvia and Austria.
If to take Poland, 47,000 sq. km of Ukraine match the entire area of Warmia-Masuria Province.
In Germany – Mecklenburg-Western Pomerania and Brandenburg, or Brandenburg and Saxony.
In the British Isles – less than 50 thousand square km, Wales and all the so-called south-west England. Therefore – Cornwall, County of Gloucester, Bristol, Wilt, Somerset, Dorset and Devon.
The territory of Ukraine occupied by Russia and the Donbas militants is equal to half the territory of Portugal (north or south of the Tagus River), and Spain – the provinces of Galicia, Asturias and Cantabria in the north of the country.
The Italians would have lost Tuscany and Emilia-Romagna, or the two largest islands – Sicily and Sardinia.
By Joinfo