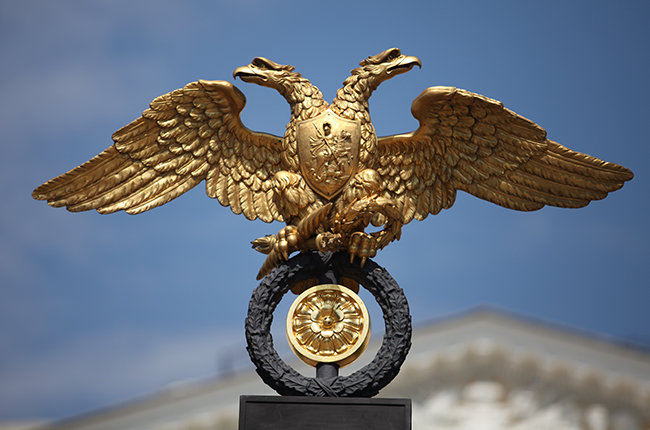 The process of creating a "patriotic media group" in Russia is moving forward, with the government having greenlit the acquisition of Russian Media Group (RMG) by state-run concert promoter Goskontsert and Kremlin Media, a company close to producer Vladimir Kiselyov.
On Monday, the federal anti-monopoly service, Russia's competition watchdog, announced on its web site that it had no objections to the deal, which would give Goskontsert control of RMG's FM radio stations and a TV station. The assets would become the basis for a media group that would be headed by Kiselyov — a former musician most recently known for organizing charitable events — and promote "patriotic" Russian artists.
However, the new group is apparently closing in on more assets. The same day that the acquisition was given the go-ahead, the Russian business daily Vedomosti reported that Kremlin Media offered to buy Muz-TV, a network currently owned by tycoon Alisher Usmanov's UTH group, for $20 million.
UTH declined to comment, while Kremlin Media didn't reply to Billboard's request for comment.
Founded in 1996, Muz-TV was one of Russia's major youth entertainment TV networks throughout the late '90s and early and mid-'00s, competing with MTV Russia. However, audience numbers plummeted as music television declined in the late 2000s — the station is currently in debt to the reported tune of about $15 million.
Currently, Muz-TV is distributed by satellite and cable, but is supposed to be included in a package of national networks that will become available on a free-to-air basis later this year.
Since Kiselyov's idea of a "patriotic media group" became public two weeks ago, it has been severely criticized by Russian artists played by RMG's flagship FM station Russian Radio and their producers. They accused Kiselyov of using the "patriotic" idea as a smokescreen for a takeover of RMG assets via companies he is linked to.
Meanwhile, according to most recent reports, the "patriotic" group's TV channels are likely to receive preferences for distribution by cable operators.
By Vladimir Kozlov