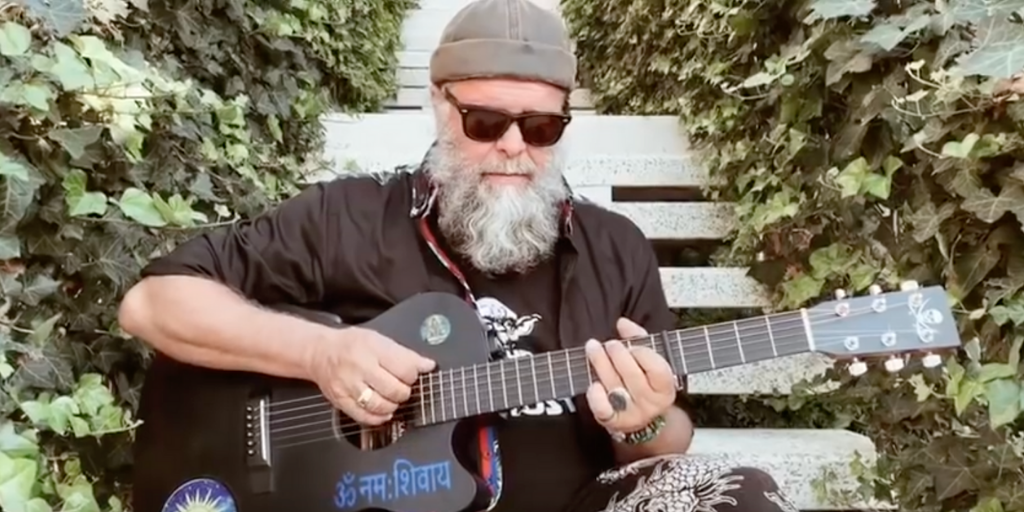 It is no news that more and more Russians disapprove of what they see on the government-controlled TV channels.
Now Russia's perhaps most famous rock star, singer and Akvarium front man Boris Grebenshchikov, chimes in with a new song expressing strong opinions about the state-sponsored disinformation campaign.
The evening balls are ringing
The song's critical stance is expressed in one not entirely decent, but highly reverberating Russian word from the song's title, mudozvon.
Directly translated, the word means "ball-ringer". In informal Russian, it is used to denote someone stupid who speaks nonsense.
With the full title "Vecherniy Mudozvon", a direct translation into English could be "The Evening Ball-Ringer." More freely, it could be rendered as "Prime-Time BS".
Poetic exposure
However, the translation of one phrase is not what is at stake.
What matters is the attitude towards the televised state propaganda expressed in the song's poetic Russian, much of which is inevitably lost in translation.
But try to watch the video below and listen to Boris Grebenshchikov singing his ironic praise of the state TV and its propagandists.
Select quotes from Boris Grebenshchikov's song:
"In the centre of the world there is a place / Which is shining bright, and which everyone is watching…"
"The prime-time BS man…"
"He is the real hard-working man of our time, / More honest and right than anyone else…"
"He will tell everything he is ordered to say / And answer every question you have…"
"And when a mob will be crucifying Christ / He will tell us why Christ is our enemy…"