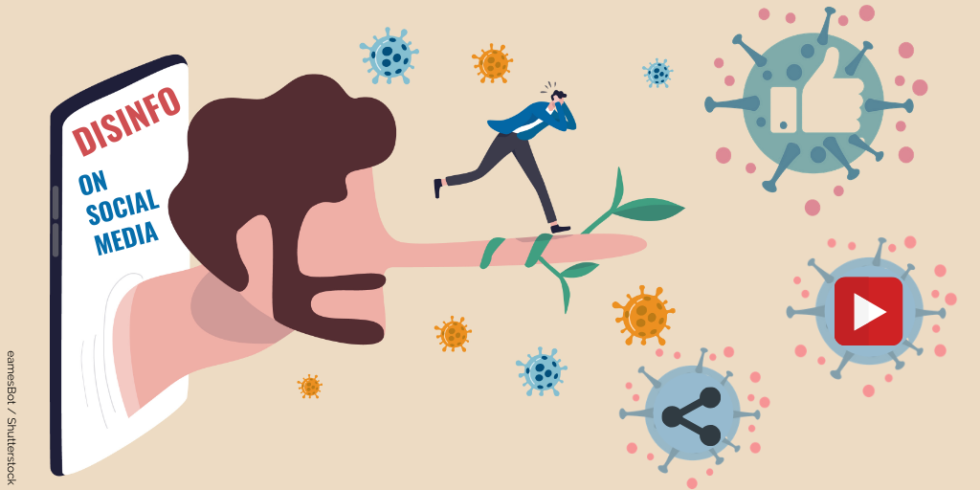 From playing the good old "no evidence" card to spreading as many as 117 different Arabic language websites.
This week, EUvsDisinfo added 45 new cases of pro-Kremlin disinformation to the database; 30 of these were related to the coronavirus.
In order to understand how successful these disinformation messages were on social media, we gathered 176 URLs connected to these 45 new cases. We then ran the URLs through BuzzSumo – a research and analysis tool – which was able to process 133 of them. It turned out that these new cases of pro-Kremlin disinformation managed to generate a total of 36,534 shares, likes and comments on Facebook, Twitter, Pinterest and Reddit.
The most popular disinformation case this week was an article on RT Arabic, which tried to discredit the EU by making a wrong claim that it has not been helping its partners fight the coronavirus, while China and Russia have rushed to help. This article received 9,900 likes on Facebook and its total volume of engagement was 10,400.
In second place came a pro-Kremlin article claiming that Bill Gates might have had a hand in creating the coronavirus and spreading the pandemic around the world, so that he could implant microchips in people's heads. The former Microsoft boss would do this to determine who has been tested for COVID-19 and to enforce mandatory vaccinations.
Besides this claim being wholly removed from reality, this article from RT Arabic is noteworthy for the fact that 116 other Arabic websites shared the story. The article from RT received 6,300 total engagements, out of which 4,200 were likes on Facebook.
In third place landed a video published by a YouTube channel called Ahí les Va. According to the video, a recent article in the New York Times used the Russian president as a scapegoat, claiming that he can be blamed for problems of the US health system. However, the original piece in the New York Times only affirms that Russia has been promoting an anti-vaccination stance in the West. It also exposes the techniques the Kremlin has used to spread disinformation on health issues for over a decade. While this video received 4,400 engagements on Facebook and more than 800 engagements on Twitter, the YouTube video easily scored 296,542 views.
In another of this week's examples, we meet Dmitry Kiselyov, the Russian top media manager and talk show host, who is subject to a personal EU sanction. Appearing on his weekly news and current affairs programme on Russian state-controlled TV, he claimed that there is no evidence about the origin of the coronavirus, and that this is similar to accusations of Russia interfering in US politics or poisoning Sergei and Yulia Skripal. This bundle of unfounded claims received 8 engagements on Facebook, but 125,336 views on YouTube.
In addition to the examples mentioned above, a few groups of narratives catch the eye. Two articles attacked Ukraine, and nine attacked the EU and NATO as failing or malicious actors.
The most prolific coronavirus related group consisted of articles which, for example, juggled George Soros, Bill Gates, the "deep state", the CIA and a Masonic entity. With the exception of two cases, these very creative conspiracy theories received less than 1,000 social media engagements each.