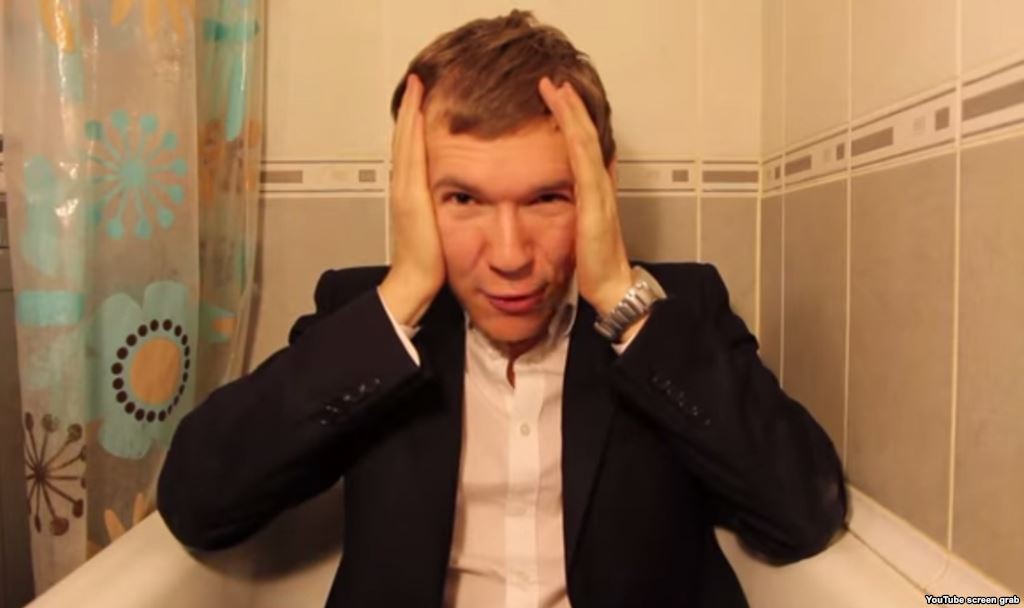 Sometimes he's just a junior research assistant. But he also sees duty as a literary critic, a journalist, an art critic, or a mass-communication expert.
It all seems to depend on what Izvestia, Russia's best-known pro-Kremlin daily, needs from Edvard Chesnokov. But an online search through some of the literary-college graduate's best citations over the past year or so shows one common thread: unbending trust in authority.
"A government official is a person who bears special responsibility, who cannot fail the trust of his constituents or the state," Chesnokov, in the role of "mass communications expert," says in a piece on a proposal to ban advertising in state officials' personal social-media accounts.
In another story — this time as a "literary critic" — he suggests that the experts should preapprove graffiti on suburban trains.
In still another, now as an "art critic," he highlights the threat of extreme art to national morality. "Those artists who promote, for example, extremism in the name of independence in art are, in fact, double-dealing — they aren't trying to set on fire an effigy of [murdered Russian opposition politician Boris] Nemtsov or to put an American flag through a meat grinder," he says, seemingly implying that radical artists in Russia never target the opposition, instead focusing solely on the authorities.
This week — as a junior research assistant at the State Academic University for Humanities — Chesnokov, whose respect for authority appears to stop at Russia's border, criticizes Russian economist Sergei Guriyev for accepting USAID financing for his dissertation.
"To what extent is Guriyev independent in his publications, including recent ones, forecasting the crash of our economy?" he asks. "Are the professor's deeply scientific conclusions fed to him by some U.S. State Department clerk?"
Guriyev fled Russia in 2013, following a state probe that he says was politically motivated.
Chesnokov's questionable credentials could simply reflect one of the most recent attempts by Russian media to create "experts" to carry the Kremlin's water.
Last year, RFE/RL chronicled Russian state news agency TASS's continued reliance for commentary on a German "professor" who appeared to lack actual academic credentials.
Lorenz Haag's praise of Vladimir Putin, defense of Russian actions in Ukraine, and arguments for a softer Western line against Moscow were even bolstered by references to an organization called the German "Agency For Global Communications" that did not appear to exist.
By Nick Shchetko, RFE/RL