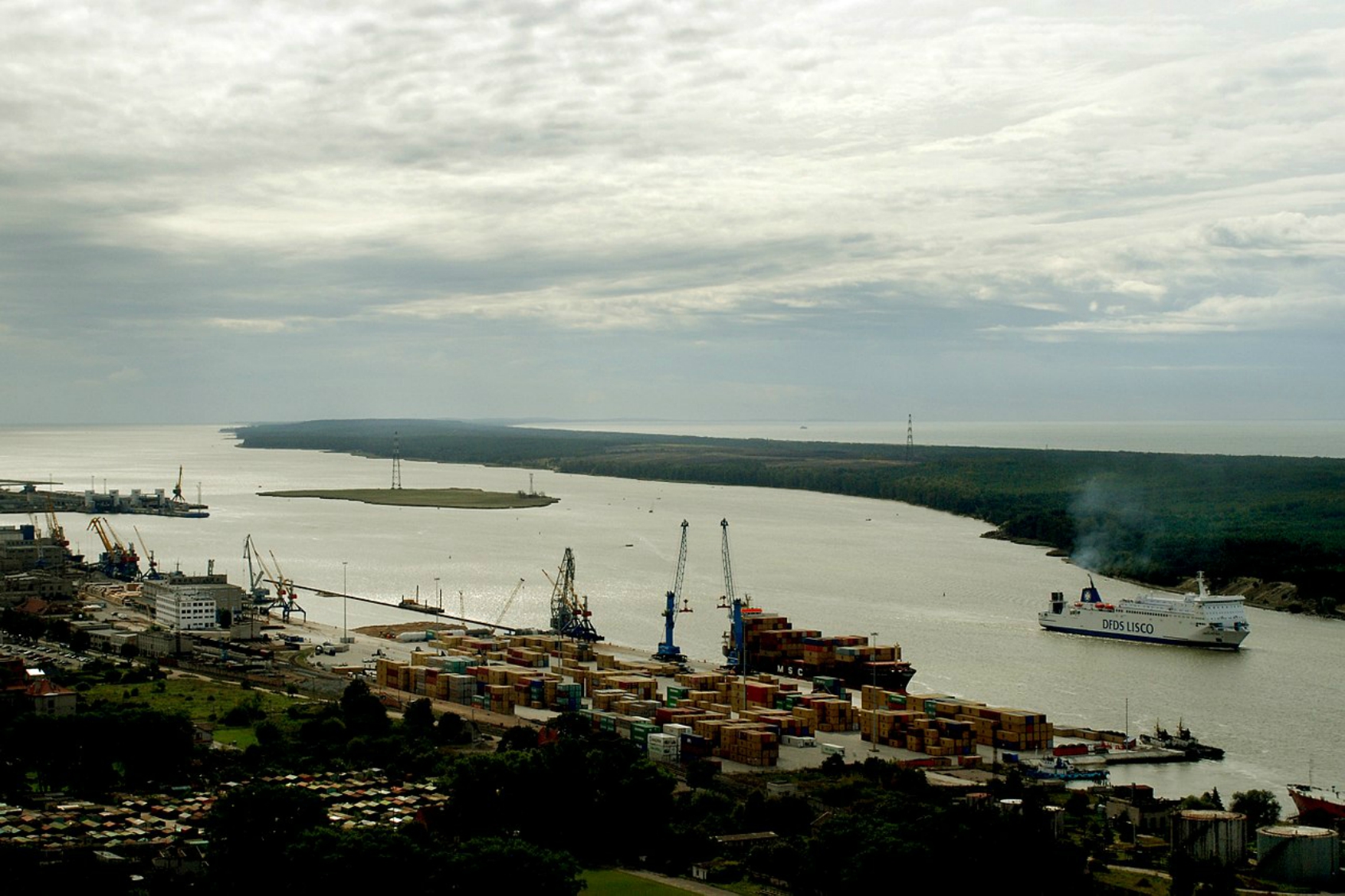 By Dalia Bankauskaitė, for CEPA
On 15 December, Lithuania's floating liquefied natural gas (LNG) terminal at Klaipeda began trucking LNG to Polish, Estonian, and Lithuanian consumers. Klaipeda's land-based, small-scale LNG terminal will transport 4,000 cubic meters of LNG (the equivalent of 2.3 million cubic meters of gas, or 27.5 GWh) to 100 trucks, which will deliver LNG overland to four companies. The deal strengthens the Baltic natural gas market and enables Klaipeda to export LNG by both land and sea.
Pro-Kremlin media in Russian and Lithuanian largely ignored the event. However, two pro-Kremlin websites—Rubaltic.ru and Sputniknews.lt–reported that "none of the Baltic [energy] initiatives (Klaipeda LNG, Estonian LNG terminals, and Latvian LNG storage) have been included on the list of EU Projects of Common Interest (PCI) to be funded from the EU budget." PCIs are key infrastructure projects which are cross-border and link the energy systems of EU countries. They help the EU achieve affordable, secure, and sustainable energy for all citizens. Every two years the European Commission draws up a new list of PCIs to receive EU financing.
The pro-Kremlin websites saw the absence of EU funding for the Klaipeda and Tallinn LNG terminal projects as an indicator that Brussels does not support Baltic energy projects like Klaipeda that aim to lessen dependence on Russian energy.  On 5 and 12 December, Rubaltic.ru posted an article in Russian and Lithuanian titled "Europe will not give money to the Baltics for 'divorcing' Russia." It stated that "the Baltic struggle for 'energy independence' from Russia is not interesting to Europe and Europeans will not give money to the Baltic states for this purpose."
A Sputniknews.lt article advanced a similar narrative: that Brussels is not interested in "supporting Vilnius, Riga, and Tallinn in completely replacing Russian gas with liquefied from Scandinavia and the U.S." The article pointed to the fact that Latvia did not agree to join the trans-Baltic project. As a result, the Klaipeda and Tallinn LNG terminals failed to qualify as a "regional LNG project" under EU regulations and thus cannot receive EU financing, which would have lowered costs for Lithuania and the Baltics. This forces Lithuania to continue financing the Klaipeda LNG terminal itself. Pro-Kremlin media outlets also claimed that Latvia's refusal to join the project made a mockery of Baltic solidarity and supports a longstanding Kremlin theme that "the Baltic states are failing states and Lithuanians will have to pay too high a price for the Klaipeda LNG terminal."
Meanwhile, Russia also is venturing into the European LNG market: Gazprom has begun building the large-capacity Baltisky LNG terminal next to St. Petersburg. On 16 November, the fringe pro-Kremlin website in Lithuanian, Ekspertai.eu, wrote about Europe's total dependence on Russian gas, warning that "if Gazprom implements its gas projects, Russian gas will push out the USA and Qatar, because it is cheaper."
These narratives show that the Kremlin is carrying out a comprehensive, well-researched, pro-active disinformation campaign to manipulate the energy vulnerabilities of Lithuania and its Baltic neighbors.  The new line in this case, that pro-Kremlin media sets the Baltics against the EU, aims to create the false impression that the EU does not support the goal of energy independence for the Baltics—and that the Baltics themselves are not unified in pursuing their own energy independence.
The pro-Kremlin media attempts to do this by describing a failing Klaipeda LNG terminal and the failing Lithuanian state, raising Russia's profile by diminishing the opponent. This is called card stacking, in which the information is correct—but it is offered and interpreted selectively to guide audiences to a conclusion that fits into the Kremlin's longstanding narratives.
By Dalia Bankauskaitė, for CEPA
Dalia Bankauskaitė is an Adjunct Fellow at the Center for European Policy Analysis (CEPA) in Washington, D.C. She has extensive professional experience in strategic and integrated communication in public (central and local) and private sectors of Lithuania, Balkans, Ukraine and Georgia. She served as a political counsellor at the Lithuanian Embassy in Moscow and served as an Advisor to the European Affairs Committee at the Lithuanian Parliament. Ms. Bankauskaitė holds a Master's degree from the LSE, UK and EMBA from Baltic Management Institute in Lithuania.