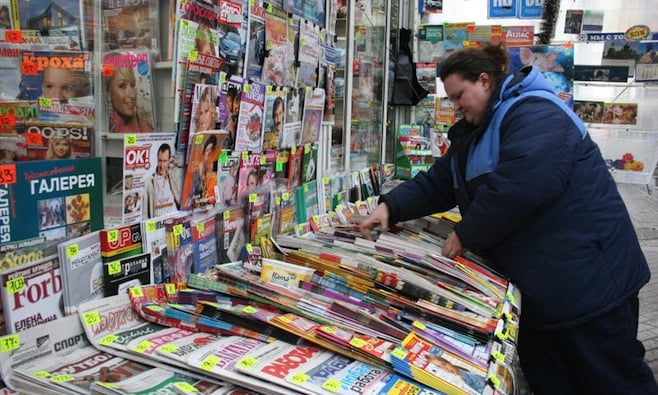 The public council of Russia's Communications Ministry is to review a proposal that would make foreign media working in the country subject to the federal anti-extremism law, Vedomosti reported Friday.
Under the proposed amendment to registration procedures for foreign media, violating the anti-extremism law would be grounds for denying the organization permission to work in Russia.
The current law does not specify grounds for denying foreign outlets permission to work in Russia, or for revoking a previously issued permit.
It was not immediately clear who submitted the amendments for review. Vedomosti cited an unnamed source in the Duma as saying it had come from the Communications Ministry itself.
Russia's 2002 anti-extremism law has been criticized for leaving it up to prosecutors to decide what does and does not constitute extremism.
The media watchdog, Roskomnadzor, has issued multiple warnings in recent weeks to Russian news agencies over publishing images of religious cartoons — including pictures of the front cover of French satirical magazine Charlie Hebdo, which was the target of a deadly terrorist attack last month.
Earlier this week, the watchdog issued a warning to two Siberian publications for publishing photos of war monuments that had been vandalized with graffiti of Nazi swastikas. Roskomnadzor said that using the photos to illustrate a story about the offense constituted extremism.
By The Moskow Times