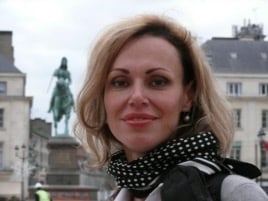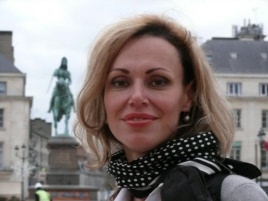 On 4 April 2016, French authorities granted Russian rights defender Nadezhda Kutepova, founder and long-time head of the NGO Planet of Hopes, and her children political asylum in France. As RFE/RL reports, on 5 April, Nadezhda Kutepova told the Chekyabinsk.ru news portal that French authorities had granted her and her children political asylum for 10 years. In May 2015 Planet of Hopes was designated a 'foreign agent' NGO, and in July that year was fined 300,000 roubles for failing to register as a 'foreign agent'. Planet of Hopes subsequently took the decision to close down, while Kutepova herself left Russia for France in July 2015 after a local television channel said that her group was engaged in espionage, and she began to receive personal threats.
The announcement by the French authorities that Nadezhda Kutepova and her family have received political asylum is occasion to remember the NGO which she headed for 15 years. The story of Planet of Hopes speaks to the great difficulties facing human rights groups in Russia today. Planet of Hopes was founded in 2000 on the initiative of Nadezhda Kutepova in the city of Ozersk in Chelyabinsk region with a mission to promote women's social and environmental rights. The organization sought in particular to raise environmental awareness and to restore the rights of the citizens who suffered from violations of environmental law and accidents, and to advance the democratization of civil society. A special focus of the work of Planet of Hopes was to defend the rights of victims of radiation. Ozersk is located in the southern Urals near the site of the Mayak nuclear power plant that experienced a devastating accident on 29 September 1957. According to Greenpeace, 217 towns and at least 272,000 people were exposed to chronic levels of radiation as a result of the accident. However, even before that disaster the plant had been dumping nuclear waste into the environment. It was this background which inspired Planet of Hopes.
Over the years, Planet of Hopes received funding from Russia's Atomic Agency, the U.S.-based National Endowment for Democracy, Canada's Civil Society organization, the Women in Europe for a Common Future organization based in Germany and the Netherlands, and the Mama Cash Fund for Women in the Netherlands. Nadezhda Kutepova served as an adviser to the Ombudsman of Chelyabinsk region in 2010. She has represented victims of the nuclear industry in the domestic Russian courts and at the European Court of Human Rights (where she won a first case in 2011). Planet of Hopes collaborated closely with the UK-based rights group, European Human Rights Advocacy Centre, lodging a total of ten cases at the European Court of Human Rights on behalf of victims affected by the Mayak nuclear power station explosion in 1957.