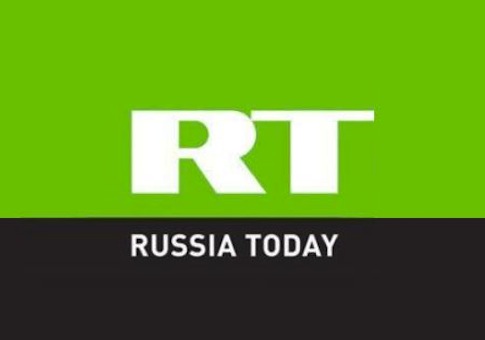 The former boss of the Kremlin's Washington-based media empire has been sentenced to a year of supervised release for his 2013 tax fraud conviction, in which he admitted to cooking the books at RT America by filing over $1 million in phony tax deductions.
Alexei Iazlovsky, a Maryland resident, had faced up to three years in prison after he pleaded guilty to filing false tax returns, a felony, in July 2013. His sentencing was repeatedly delayed while he cooperated with federal authorities that were prosecuting Iazlovsky's accountant on charges of conspiracy to defraud the United States.
In addition to supervised release, Iazlovsky will also have to pay a $60,000 fine and complete 640 hours of community service, according to Judge Terry J. Hatter, Jr.'s March 17 ruling.
Iazlovsky is the president of RTTV America, Inc. and International TV Services, the U.S. companies that oversaw the financial, human resources, logistical, and production operations for the RT America news channel and the now-defunct Voice of Russia radio station.
Iazlovsky admitted in his plea agreement to funneling over $1 million from RTTV America, Inc. to companies controlled by his accountant.
Court records show that Iazlovsky requested and was permitted to travel to Russia several times for business purposes while awaiting sentencing.
Sources said Iazlovsky's tax-dodging conviction became a huge source of embarrassment at the RT headquarters in Moscow, after it was first revealed by the Washington Free Beacon last April.
Since then, Russian media officials have sought to untangle the RT America and Voice of Russia brands from Iazlovsky's companies—a complicated task that some sources say may not be over.
Iazlovsky's RTTV America, Inc. was the official employer for RT America staffers, signing their paychecks and dispensing their benefits. The company also owned the network's office space and logo copyright, and handled the budget and finances.
Late last summer, RT America officials convened a staff-wide meeting to announce that operations were being transferred to a new company called T&R Productions. The company is registered to Mikhail Solodovnikov, RT America's news director, according to its corporate filings.
Last July, Iazlovsky also handed over his copyright ownership of the RT America logo to TV-Novosti, the umbrella group for Russia's various state-run news outlets.
That same month, the Voice of Russia radio news station was quietly dissolved.
The radio station reopened last November under the new name "Sputnik," per orders from Russian President Vladimir Putin.
The Kremlin-run media's tax woes may not be over. Multiple former Voice of Russia staffers say they were wrongly classified as contractors when they were actually full-time employees, which may have allowed the outlet to dodge payroll taxes and other expenses.
The Department of Treasury concluded last month that one such complaint from a former staffer had merit, and other jilted ex-VOR workers say they are considering their legal options.
Alana Goodman, The Washington Free Beacon