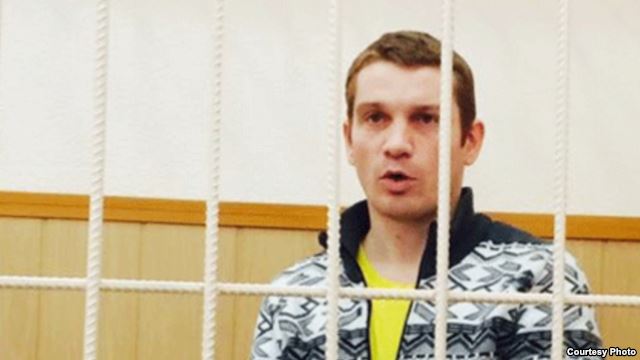 In response to a Russian court sentencing blogger Vadim Tyumentsev to five years imprisonment after convicting him of "extremism" for posting videos on social media and YouTube alleging corruption by local officials and criticizing Russian intervention in Ukraine, Freedom House issued the following statement:
"Russia's imprisonment of Vadim Tyumentsev evokes nationalism and fear to justify blanket intolerance of dissent," said Mark P. Lagon, president. "The Russian government seems determined to prevent free expression in any form, including in social media. One measure of a government's legitimacy is its respect for freedom of speech, especially if it is critical of authorities."
Background:
Tyumentsev, a blogger from the Siberian city of Tomsk, was prosecuted for social media posts calling for peaceful, nonviolent protest against high transport fares and criticizing Russian actions in Ukraine.
A Russian court earlier this month sentenced Darya Polyudova, an activist in Krasnodar, near the Black Sea, to two years imprisonment for posting online criticism of Russia's policy toward Ukraine. Earlier this year, Rafis Kashapov, an activist from Tatarstan was sentenced to three years imprisonment after being convicted of extremism for alleged calling for violation of Russian territorial integrity.
Russia is rated Not Free in Freedom in the World 2015, Not Free in Freedom of the Press 2015, Not Free in Freedom on the Net 2015, and receives a democracy score of 6.46 on a scale of 1 to 7, with 7 as the worst possible score, in Nations in Transit 2015.
Freedom House is an independent watchdog organization that supports democratic change, monitors the status of freedom around the world, and advocates for democracy and human rights.