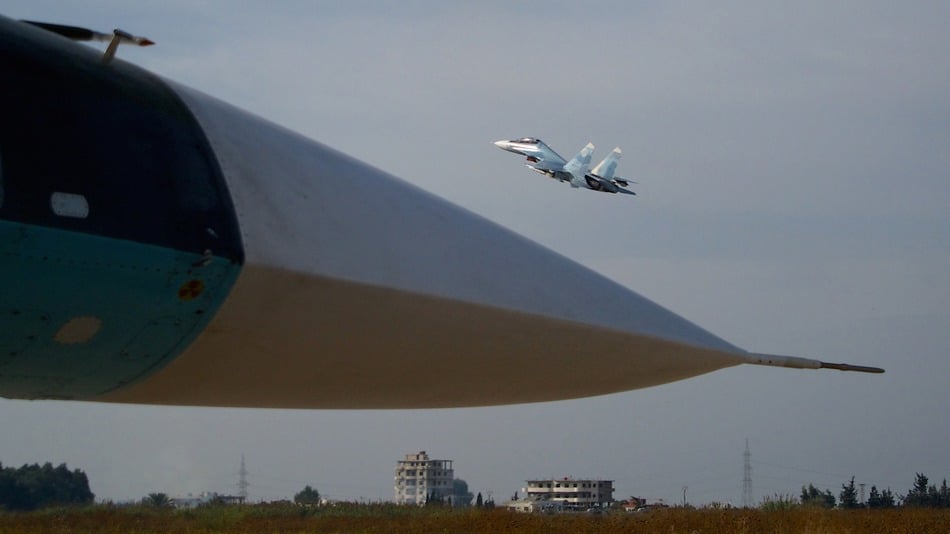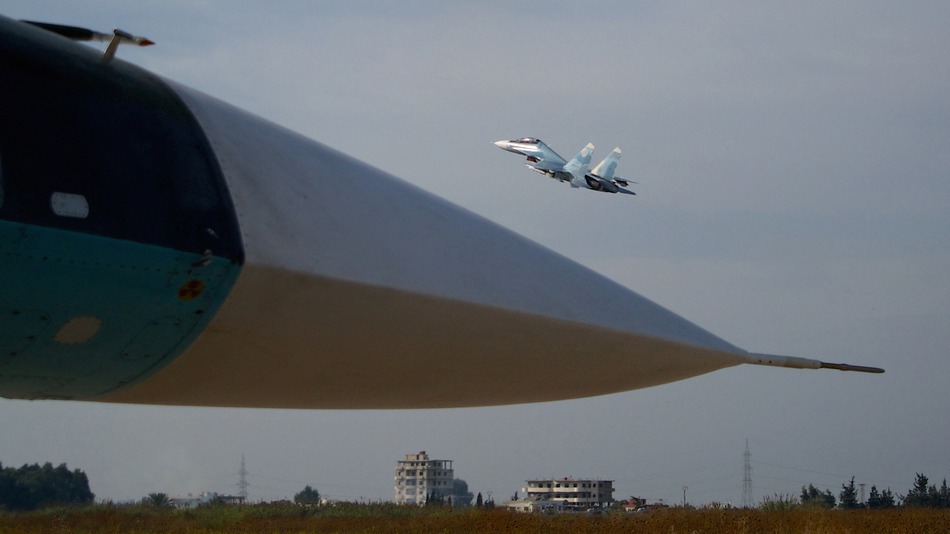 In the four weeks since Russia entered the conflict in Syria, Moscow has waged a fierce campaign for the hearts and minds of ordinary Russians.
Public support for the Syria intervention was initially limited. But as Russian war correspondents have filed patriotic reports from the urban front lines, and the defense ministry has posted bombing videos on social media, support has increased, according to polls from Levada Center, an independent Moscow-based pollster.
Part of Moscow's propaganda war has also been an effort to obscure the number of its own military casualties.
On Tuesday, Russian officials gave the first official confirmation of a Russian military fatality in Syria. But the statement to the press said the soldier in question hadn't been killed but had committed suicide.
However, the parents of 19-year-old Vadim Kostenko told Reuters they didn't believe their son had killed himself.
"I will never believe this version," Kostenko's mother, Svetlana, told the news agency. "We spoke every day by phone for half an hour. He was cheerful, happy, and he laughed."
Since Russia began its military involvement in Syria four weeks ago, there have been reports of at least four other Russian servicemen being killed in action. Those reports, however, have not been confirmed by Moscow.
Moscow has a history of concealing fatalities during times of war or conflict.
"Russia is a state that for long time has treated its soldiers as ammunition rather than human beings," Mark Galeotti, a professor at New York University and an expert on Russia's security services told Mashable.
When Russia lost troops during recent fighting in neighboring Ukraine, where the Kremlin covertly supported separatist militias, Moscow first claimed the soldiers had died in training exercises on Russian soil or denied they were active-duty troops, and even held secret burials of the dead.
Russia's President Vladimir Putin signed a decree in May that outlawed the disclosure of Russian deaths in "special operations," classifying them as military secrets.
Russian officials fear the erosion of public support for the Syrian intervention if soldiers start coming home in body bags, said Galeotti.
And to many Russians, Syria evokes memories of the Soviet Union's disastrous 1980s war in Afghanistan during which thousands of troops came home in cheap zinc-lined coffins.
"The Afghan war was the first large-scale case of the Kremlin lying about its causalities," Galeotti said, adding that the Kremlin at first believed the war would be "short and easy."
After a while, however, human rights group, such as the Soldiers' Mothers Committee, demanded more information about their sons and daughters, who came home in boxes marked "cargo 200," the code word for military casualties.
The war, which cost the lives of more than 15,000 Soviet troops and only ended with Soviet withdrawal in 1989, for decades has cast a shadow comparable to the Vietnam War in the United States.
The Kremlin, though, has obscured its casualties during other conflicts, too, Galeotti said, citing the invasion of Budapest in 1956, the invasion of Czechoslovakia in 1968 as well as the Chechen wars of 1994 and 1999.
Today, however, relatives often mourn their dead on social media, as in the case of Kostenko, making it harder for Moscow to conceal the casualties.
"Increasingly, it's the living that give voices to the dead," Galeotti said.
By Christopher Miller, Mashable