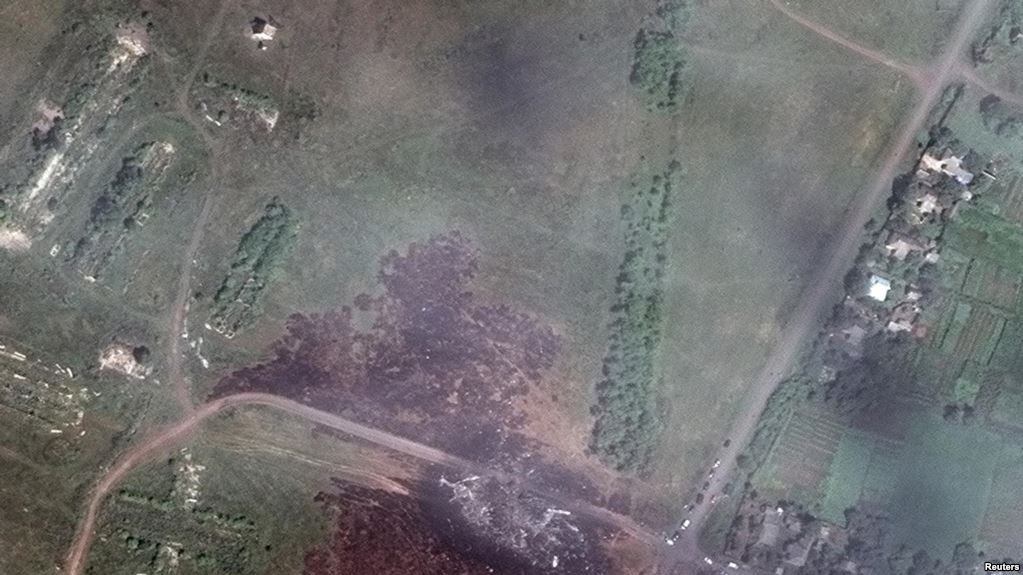 By Polygraph
"It is also worth mentioning that the United States has not provided satellite images, the presence of which was announced immediately after the [MH17] catastrophe."
False

U.S. intelligence released satellite images on July 22, 2014
Russia rejected last week's announcement by the Dutch investigation committee that held Russia liable for downing MH17 on July 17, 2014, killing all 298 passengers onboard.
The criminal investigation team "has concluded that the Buk Telar (missile) with which Flight MH17 was shot down is from the 53rd anti-aircraft missile brigade from Kursk in the Russian Federation," said Wilbert Paulissen, head of the Netherlands' National Crime Squad.
In response to the report, Russian Foreign Ministry spokeswoman Maria Zakharova accused the United States of "not providing" satellite images, "the presence of which was announced immediately after the catastrophe."
Zakharova's reference to the U.S. is irrelevant, since it is Russia that stands accused of downing a passenger jet and killing nearly 300 people.
Zakharova's accusation is also false.
U.S. intelligence released satellite images and other evidence of a Russian connection to the downing of MH17 shortly after the incident took place.
The images were widely published and independently analyzed.
"It is time for Russia to cease its lies and account for its role in the shoot down," said State Department spokeswoman Heather Nauert in a statement on May 24.
"Today's announcement confirms and adds detail to what we have said from the earliest days of this tragedy: MH17 was shot down by a Russian-made BUK surface-to-air missile fired from territory in eastern Ukraine controlled by Russia and Russia-led forces."
Polygraph.info has analyzed some of the dozens of "alternative versions" of what happened to MH17 put forward by Russian state officials, lawmakers, public figures and media.
By Polygraph