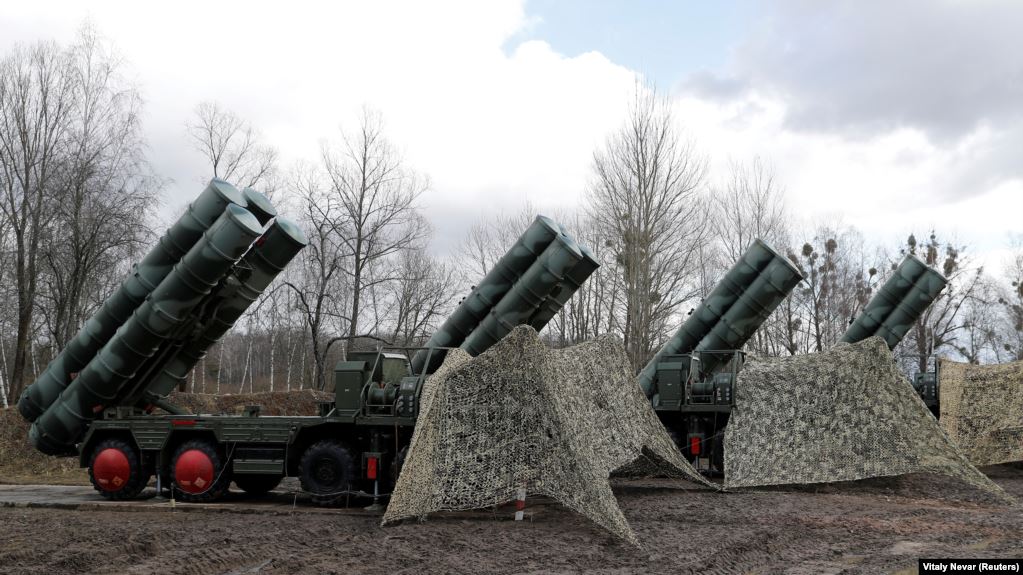 By Polygraph
"The frivolity of the commander of the U.S. Air Forces in Europe, General Jeffrey Harrigian, and his naive belief in the superiority of some 'plans' for the conquest of Kaliningrad should concern primarily his immediate subordinates."
False

General Harrigian did not refer to the "conquest" of Kaliningrad
On September 17, the digital magazine Breaking Defense reported on a press briefing given by Gen. Jeffrey Harrigian, commander of the U.S. Air Forces in Europe, during which he outlined tactics the U.S. Air Force is developing in response to the threat of long-range Russian missile launchers positioned in Kaliningrad.
Russian MoD reacts to comments by Gen. Jeff Harrigan, USAF commander in Europe.
PS: US has had plans to take out Kaliningrad air defenses since the Cold War. https://t.co/S5HN2WKRxQ

— Lucian Kim (@Lucian_Kim) September 20, 2019
Kaliningrad's strategic geographic location in the heart of Europe – between Poland and Lithuania on the Baltic Sea – makes this Russian exclave potentially the most dangerous territory from which Moscow could launch a military offense against the rest of Europe.
As of 2014, Russia had deployed its most advanced strategic weapons and some 225,000 personnel in seven military bases in Kaliningrad. Since then, those numbers are thought to have increased.
Indeed, Russia reportedly has been building up its military presence in Kaliningrad.
The exclave "practically bristles with S-300 and S-400 air-defense missiles, Oniks anti-ship missiles and Iskander surface-to-surface missiles," The National Interest wrote on September 19.
The U.S. Air Force's command in Europe has been developing defense plans in response to this increasing threat, Gen. Harrigian said in his September 17 comment. If Russian aggression emanating from the strategically located Kaliningrad exclave required a U.S. response, he said, "it would be a multi-domain, very timely and effective capability that we would bring to ensure we have the access we need in that environment."
CSAF @GenDaveGoldfein explains how the @usairforce would handle a global threat using agile Multi-Domain Command and Control. pic.twitter.com/mGWkeKgMbm

— Airman Magazine (@AirmanMagazine) September 17, 2019
A number of Russian officials responded to Harrigian's comments.
"On the one hand, it is not necessary to comment on all the stupid statements made by American generals," Prime Minister Dmitry Medvedev said. "But, when something like this happens, I was to say to our colleagues that they would be better off looking after their chief business and looking at what is going on with their own missile defense." He added that the attack on Saudi Arabia's oil infrastructure happened "despite the presence of the U.S. Patriot missile defense system" at the site.
Kremlin spokesman Dmitry Peskov said: "Of course, security in its various aspects in all regions of the Russian Federation, including Kaliningrad, is provided at the proper level."
Russian Foreign Ministry spokesperson Maria Zakharova said "intelligent people … will never make such statements."
And, despite what Russia's Defense Ministry said in its statement, the commander of the U.S. Air Forces in Europe did not refer to any "plans" to conquer Kaliningrad. That claim is false.
By Polygraph