Russian President Vladimir Putin's twisted propaganda machine has been revealed after a fake news report purported to be from the conflict in Ukraine was leaked online.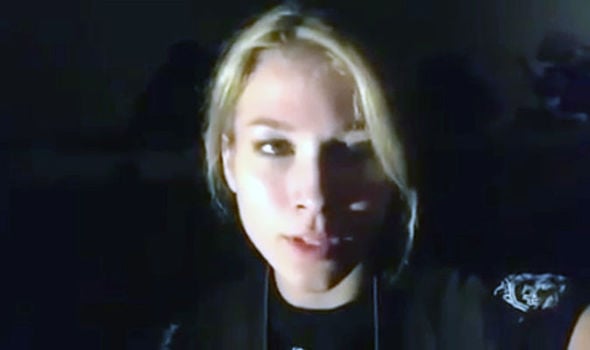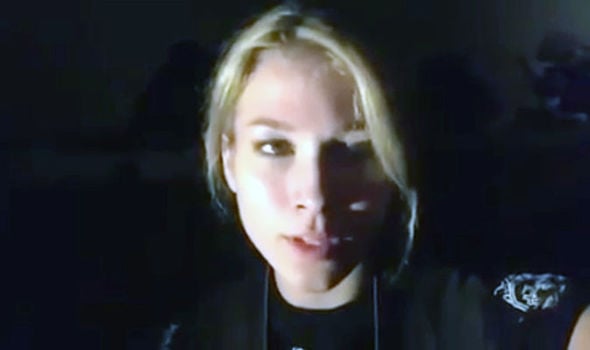 In the extraordinary clip a Russian parliament employee pretending to be near the volatile frontline of Donetsk in eastern Ukraine bursts out laughing as her cover is blown.
A light is switched on and Maria Katasonova, who works for a Russian MP, is revealed to be standing in a darkened room as recorded explosions play in the background. With the cover blown, Katasonova then quickly orders her friend to stop shooting.
The fake war report, which has already been seen over a million times on YouTube, is an embarrassing propaganda fail for Putin, who is trying to win the PR war alongside the military one in Ukraine. The Kremlin has been trying to portray the Ukrainian government forces as the aggressors in the conflict despite a fragile ceasefire holding. The West has accused Putin of propping up the Ukrainian rebels and supplying them with soldiers and tanks – a claim the Russian leader denies.
At the start of the video, Katasonova, an assistant to the nationalist MP Evgeny Fedorov, claimed: "We are now only 1,000 feet away from the front line, the Ukrainian army started shelling at 5 o'clock."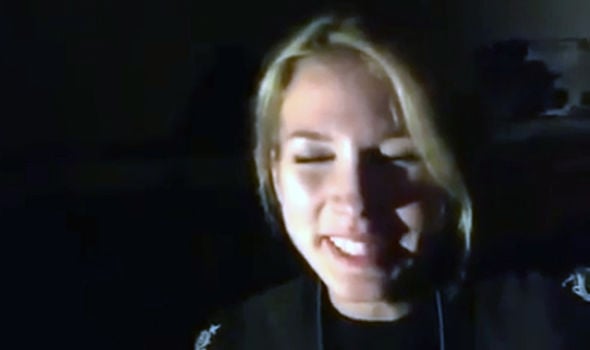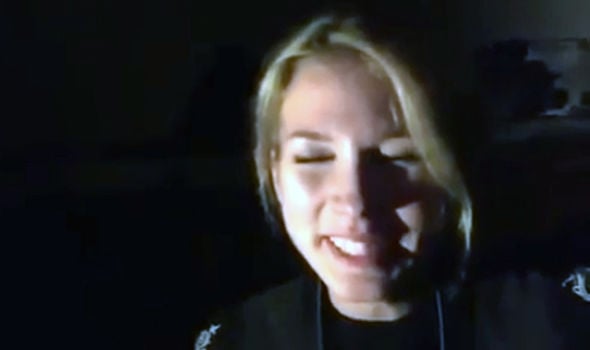 Katasonova describes the scene to the camera as the sounds of shelling explosions go off all around her. However, the young Maria Katasonova, who has a record of starring in extreme propaganda videos, couldn't keep a straight face and soon bursts out laughing. The lights are then switched on in the room and her propaganda scam operation is uncovered. Commenters on social websites have branded the clumsy news report attempt as a perfect example of how the manipulative Russian propaganda machine works.
YouTube user Gus condemned the footage saying: "This is obviously fake and provocative, it is simple and cheap to make."
Angry GarisMan says: "Am I the only one who sees this video is fake?"
Don Ivanov posted: "It is a video for Russian nationalists from Putinland! Shame to Russian TV!"
The controversial Katasonova is known for spreading her radical political views and has supported attacks on anti-military rallies in the past. She writes in a pro-Kremlin newspaper and claims to be in Donetsk supporting the separatists – however this latest PR gaffe throws that claim into question. Katasonova appeared in a video earlier this year holding a Kalashnikov and threatening the West with nuclear destruction if it interferes in Ukraine. She now works for Mr Fyodorov, who is one the longest-serving deputies in the Russian parliament and the leader of the National Liberation Movement in Russia. Neither she nor the MP have commented on the publicity fail.
By Oli Smith, Express