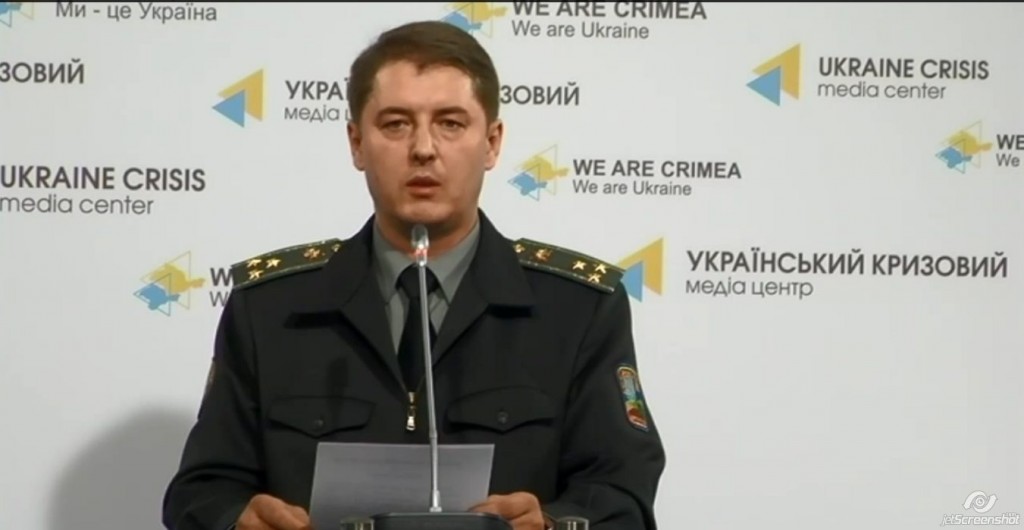 In mid-April a group of pro-Russian hackers distributed an article about the arrival of US military experts who were allegedly to take part in the provocations on the territory of Ukraine, told ATO spokesman of the Presidential Administration Olexander Motuzianyk during a briefing on Wednesday, April 29, in Kiev.
According to the spokesman, the hackers have posted a copy of the so-called "letter from the Foreign Ministry of Ukraine to the state authorities" as an evidence.
"This information was fabricated, the foreign inspectors visited Ukraine for the verification measures under the Vienna Document 2011. The so-called "letter from the Foreign Ministry" was fabricated using a graphic editor "- said Motuzianyk.
As the spokesman informed, the hackers changed the date of registration and information on the inspection team during their stay in Ukraine.
"The original letter is dated May 26, 2014, not April 2015, and contains information about the arrival of the inspection team for the period from May 28 to June 6, 2014," – said Motuzianyk.
For your interest, the EU has recently updated a list of denials of basic Russian propaganda fabrications about events in Ukraine and cooperation of Ukraine with the EU.