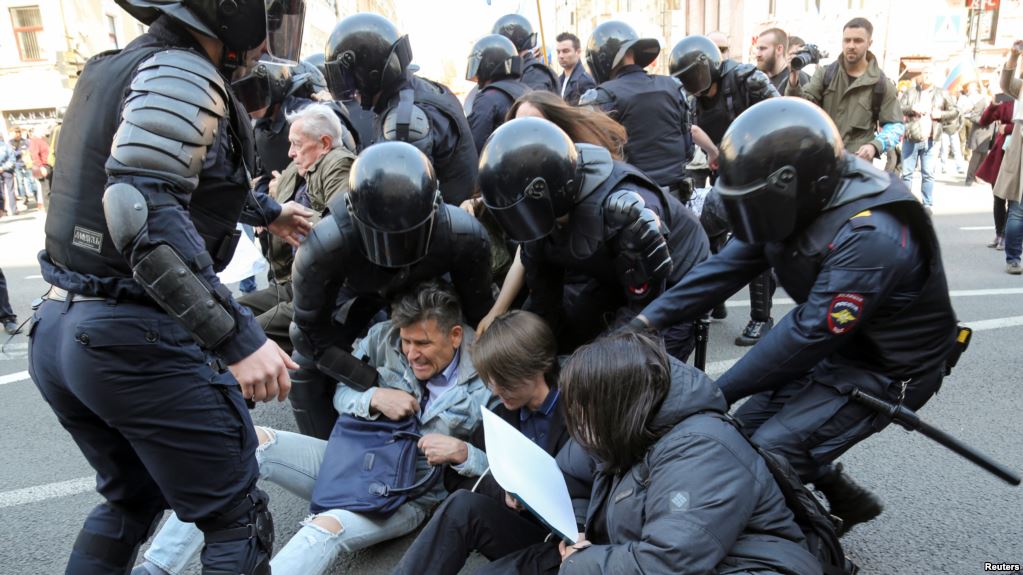 By Polyhraph
"We're showing a rally in support of Maduro in Caracas. Reuters is showing a green boulevard. Q.E.D."
False

Reuters' actually was sending live video of protests in Paris, France.
The chief editor of the Kremlin's international media corporation Rossiya Segodnya and RT (Russia Today), Margarita Simonyan, claimed on Wednesday the news agency Reuters had been broadcasting a "green boulevard" while RT was live from Karakas, Venezuela where supporters of Nicolas Maduro marched on Tuesday.
In her Telegram channel Simonyan posted two side-by-side screenshots captioned: "We're showing a rally in support of Maduro in Caracas. Reuters is showing a green boulevard. Q.E.D."
Q.E.D. is an abbreviation for quod erat demonstrandum used to demonstrate the completion of the proof.
Closer examination shows that Simonyan's "proof" is untenable. The time stamp on her Telegram post shows 9:38 AM (UTC).
However, the live feed was not just a "green boulevard" but Reuters' live stream showing escalation of street protests during the May Day rally in Paris, France.
Simonyan's post indirectly accuses Reuters of not covering the situation in Venezuela, which is also false – the reports from Karakas are on the top of the "World News" section of the Reuters website.
Polygraph.info has reviewed recordings of the Reuters live channel fed to affiliates. The channel streamed protests in Venezuela on Tuesday, April 30 from approximately 7 a.m. to 7 p.m. EDT, on the day that massive street protests broke out in the country.
On Wednesday, May 1, Reuters streamed hours of live coverage of street protests in Paris, which turned violent. Reuter's live feed began in the 7 a.m. EDT hour and was fed continuously through the hour of Simonyan's posting and well into the next hours.
Reuters resumed live coverage from Venezuela in the 12 p.m. EDT hour.
We cannot speculate whether Simonyan intentionally made a false claim or sincerely mistook Reuter's live-stream from Paris for a mere "green boulevard" view. However, in a previous post ­– exactly an hour earlier – Simonyan wrote in all capital letters: "THE POLICE HIT WITH A BATON THE RIA NOVOSTI CORRESPONDENT, WHO WAS COVERING THE UNREST DURING THE MAY DAY DEMONSTRATIONS IN PARIS."
Simonyan's use of the Q.E.D. abbreviation is also a reference to her previous posts, in which she repeatedly promotes the idea, that there is no press freedom in the democratic countries, often drawing a concrete line between "us" and "them" – a line that also separates what is trustworthy or not.

By Polyhraph