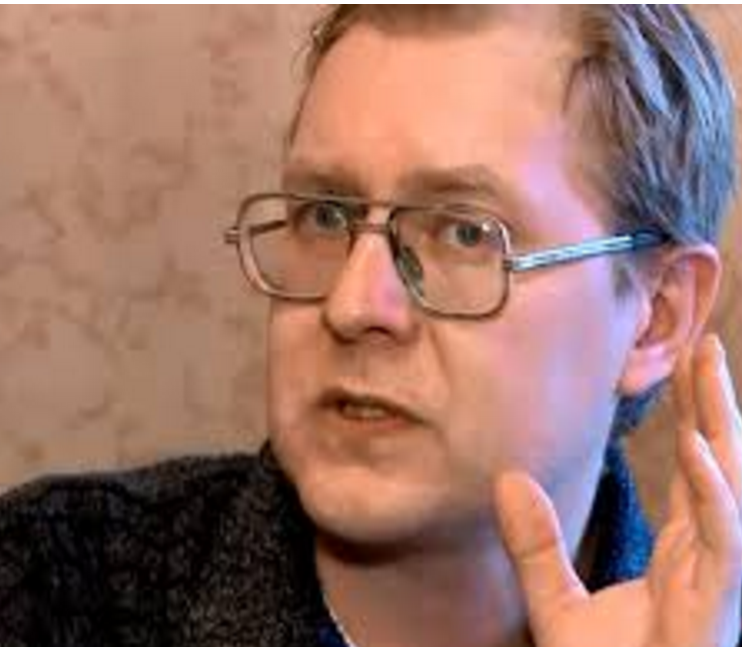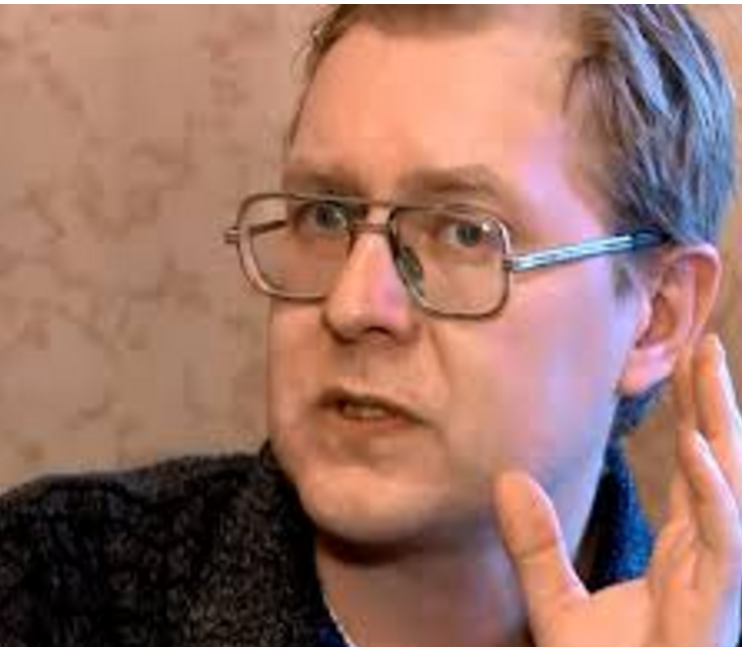 Alexander Byvshev is facing another prosecution under Russia's 'anti-extremism' legislation over a poem entitled 'On Ukraine's Independence'.  A search was carried out on Jan 17 of the 44-year-old poet's home in Kromy, the Oryol oblast, with his computer, memory drives, etc. taken away.  Byvshev was taken to the Investigative Committee for questioning, with the next interrogation scheduled for Jan 20.  He says that the search was carried out by officials from Russia's 'centre for countering extremism' who kept asking if he was planning to emigrate together with his elderly parents who are in ill health.
Journalist Alexander Podrabinek reports that the charges are again under Article 282 of the Russian criminal code, with the investigators claiming that the poem constitutes 'incitement to hatred or enmity, and denigration of human dignity'.
Byvshev was first summoned to the Investigative Committee on September 15, 2016 with the deputy head Dmitry Zubov informing him that a 'check' was being carried out in connection with publication of the poem.  At the time, Byvshev used his right under Article 51 of the Constitution to not testify against himself.  The criminal proceedings were initiated on September 30.
The poem certainly presents Ukraine as under attack, with Moscow, for example, enraged and threatened by Ukraine's wish for freedom and Maidan.  There are highly critical words about Russia, but the argument that these incite enmity could just as well be directed at those western commentators who criticize Russia's imperial hankering and aggression against its neighbours.
This is the third prosecution against Byvshev with all of them linked with his criticism of Russia's aggression against Ukraine, including its invasion and annexation of Crimea.
In July 2015, he was convicted of 'inciting enmity' and sentenced to 300 hours of community service over his poem 'To Ukrainian Patriots' in which he expresses his opposition to Russia's annexation of Crimea and suggests Ukrainians should ensure that not one inch of Crimea is handed "to Putin's chekists".  He had earlier been placed on Russia's huge 'list of terrorists and extremists', and the court also ordered the confiscation of his computer and prohibited him from working as a school teacher for two years.
Around the time that the criminal proceedings were initiated in May 2015, Byvshev became the target of a hate campaign.  The Sova Centre, which monitors abuse of extremism legislation reported that an article published in a local paper under the title "There is no place for such patriots in Russia" was totally in the style of the Stalinist fight against cosmopolitanism.
The linguistic assessment of the new poem has yet to be made public, but that used for the first conviction was truly surreal. Ludmila Vlasova from the Oryol State University concluded that "the hostile nature of the statements related to Russians in the poem is expressed in expressions regarding Russian state bodies and President Putin ("not one inch of Crimea to Putin's chekists")."  She asserted that they contain direct and covert calls to Ukrainian patriots to carry out physical and other actions in relation to the enemy – Russians:  to meet the enemies like their ancestors did; to prepare and hold weapons in readiness, etc.  This, she claimed, meant that the poem "To Ukrainian Patriots" contains statements which denigrate Russians.
The Sova Centre disagreed and pointed out that the hostile attitude in the poem was not to Russians as an ethnic group, but to a form of activity.
Another later assessment from the Kyiv Institute of Linguistics explained that the term "moskal" and the words "band of moskali" in Byvshev's poem referred only to Russian soldiers on Crimean territory, and was not being used (as it can be) as a denigrating term for Russians generally.
The judge refused to add this assessment to the file, claiming that the Vlasova report (backing the prosecution) was quite sufficient.
The 'trial' also had disturbingly Soviet aspects to it.  The 'testimony' was heard of 40 'witnesses', many of whom, it transpired, could not remember a single line of the poem which allegedly offended them.  Some of their statements are reported here.  Like in Soviet times, the poet has been hounded and prevented from working in any field.
Among the unexpectedly worrying aspects of that first prosecution was the fact that the Russian Wikipedia removed their entry on the poet well before his conviction, and it has still not been reinstated.
By Halya Coynash, Human Rights in Ukraine