A Kremlin-run foundation headed by a former top KGB official was allowed to operate in Poland under the former Civic Platform (PO) government, the Gazeta Polska weekly has said.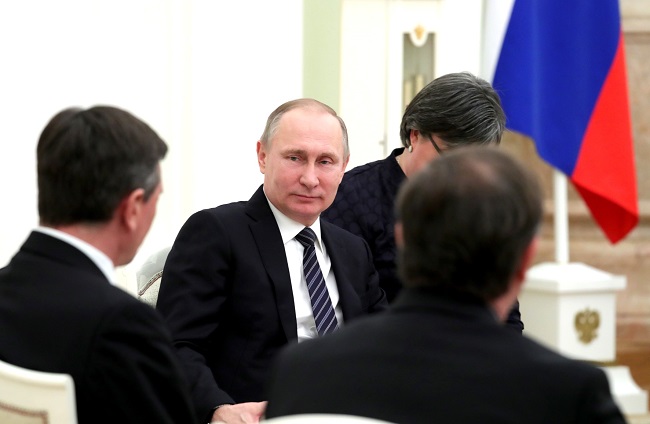 By Radio Poland
The Russkij Mir foundation – meaning Russian World – is chaired by Vyacheslav Nikonov, a grandson of Soviet statesman Vyacheslav Molotov, and a former assistant to the head of the State Security Committee (KGB) of the USSR, the foundation's website says.
According to the Brussels-based Martens Centre for European Studies, "In June 2007 President Putin signed a decree establishing the Russkiy Mir Foundation for the purpose of promoting the Russian language and culture. The foundation is a joint project of the Ministry of Foreign Affairs and the Ministry of Education and Science, and is supported by both public and private funds".
However, Gazeta Polska quotes "NATO sources cited by western press" as saying that Russkiy Mir is "merely a propaganda agency operating in Europe, at the behest of the Kremlin".
The years between 2010 and 2014 were "Russkiy Mir's most active period in Poland" the weekly said, adding that: "One of the first initiatives was to finance … a trip to Moscow in October 2010 for directors of Polish schools.
"The official purpose of the trip was to 'familiarise Poles with the Russian education system and programmes which improve teacher qualifications'," Gazeta Polska said.
"The delegation was also informed about the 'nuances of the organisation of the educational process in Russia'," the weekly added, saying that in a "statement released after the trip, the Poles 'expressed their sincere thanks to the Russkiy Mir Foundation, which provided financial support to the programme."
By Radio Poland
Source: niezalezna.pl