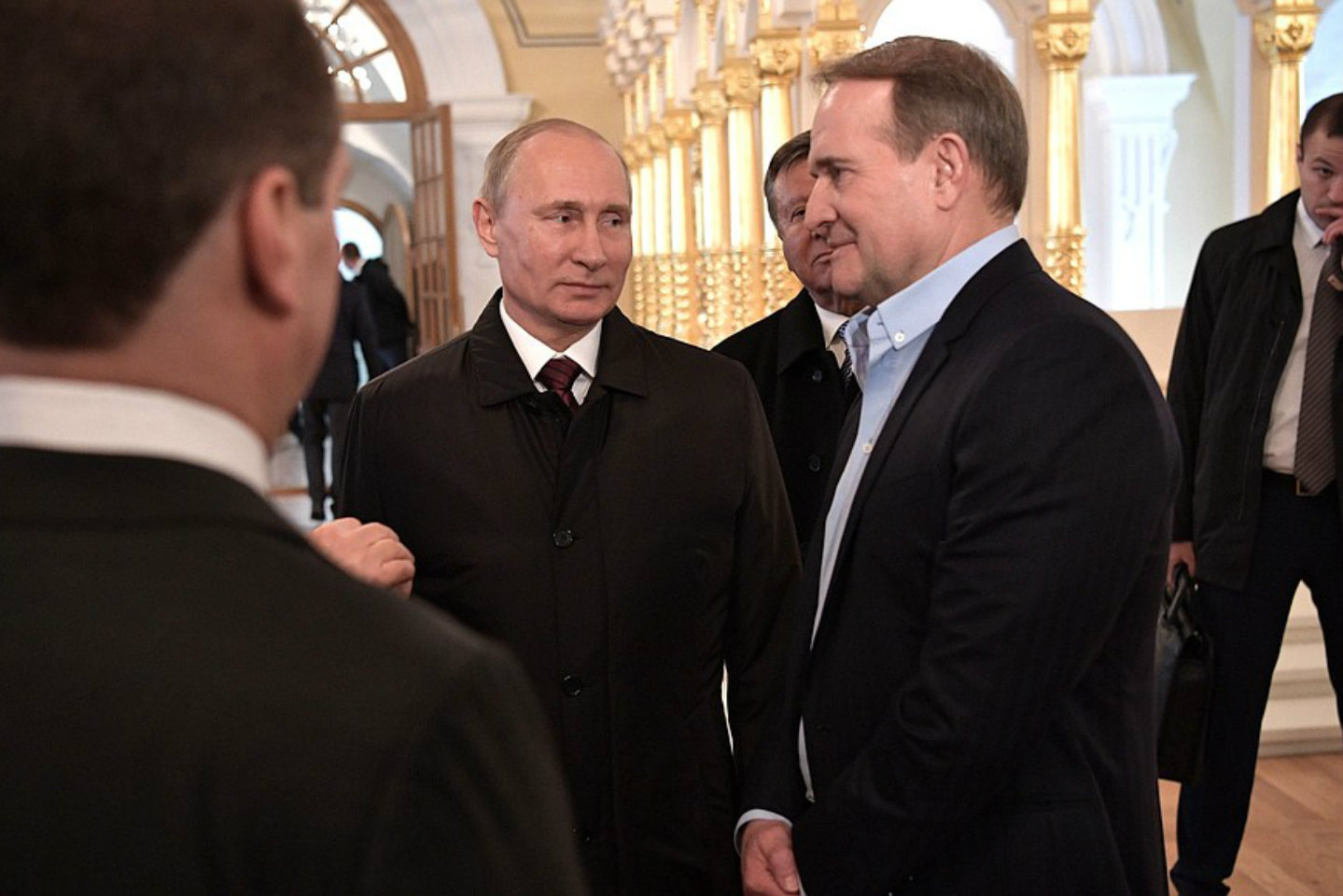 By Ukrainian Election Task Force
Ramping up efforts to sow distrust in Ukraine's government, former President Viktor Yanukovych claims that Ukraine's government has attempted to assassinate Ukrainian oligarch Viktor Medvedchuk, a politician with close ties to President Putin. Mainstream media, including 1+1, Inter, Ukrainska Pravda, and Channel 112, have propagated this narrative, which only amplifies distrust and undermines faith in Ukraine's upcoming presidential election.
Russian politicians and Kremlin-controlled propaganda have for five years portrayed Ukraine as a domain of terror, lawlessness, and hatred. Statements made from Russia in early February by Viktor Yanukovych, the former president of Ukraine, reinforced this favored narrative of the Kremlin and helped to launch a new information offensive that may in fact be a carefully orchestrated operation.
"Legalized terrorism against its own citizens—that's what is happening in Ukraine. This is the ideology of the current government. It is a pity that the heroes of today are rioters, anti-Semites, and radicals of all kinds," Yanukovych said during a press conference on February 6.
On January 29, 2019, Medvedchuk voiced support for the federalization of Ukraine and advocated for negotiations with the so-called People's Republics in the east. Authorities in Kyiv treated Medvedchuck's statement as high treason and initiated criminal proceedings against him. Notably, the proceedings started exactly one day before Yanukovych's statement on the threat posed by the government in Kyiv.
Medvedchuk, in turn, claimed that this threat was not the first made against him by the government. The day following Medvedchuck's claims, the Russian agency Interfax, citing anonymous sources, reported that "the Security Service of Ukraine received an order 'to organize an attempt on Medvedchuk's life…to intimidate him or physically eliminate him, depending on the development of the electoral situation in Ukraine.'"
This story, built on nothing more than the inflammatory words of a dictator in exile and an anonymous source fabricated by a Kremlin-backed news agency, circulated throughout major media outlets in Russia and Ukraine. It will also be used by the Kremlin and pro-Russian elements in Ukraine to promote the narrative of Ukraine as a dangerous and lawless state, which is consistent with the narrative and strategy used by the Kremlin in Ukraine over the past five years.