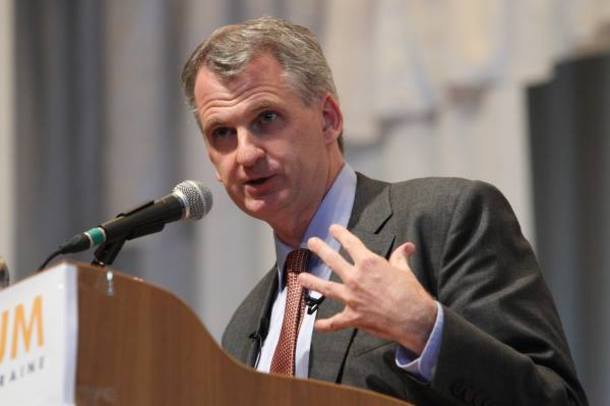 Timothy Snyder's book about the mass killings of 14 million non-combatants during World War II by the Soviet Union and Nazi Germany was released in Russian on June 22. After five years of publishing delays in Russia, a Ukrainian publishing house released the first Russian-language edition of the book.
"Otherwise the book would not be available at all," said the author on Hromadske radio.
The English-language version of the historical account by the Yale University professor was an instant bestseller. Its Ukrainian-language release covered a relatively small audience, mainly advanced academic circles in Kyiv and Lviv.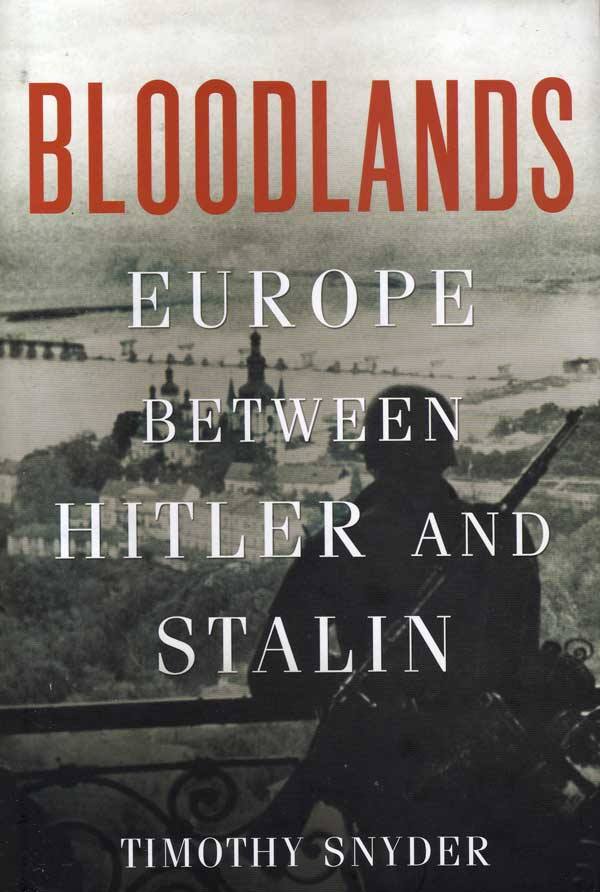 With money from the American embassy, Snyder and the publishing house "Duliby" made the digital Russian version of the book available for free. In addition, 10,000 printed copies were distributed among schools, libraries and civil society organizations. "Our publishing project became educational," said Maryna Hrymych, the book's publisher.
The book has already been released in 26 languages, including Polish, Ukrainian, Belorussian, Latvian and Lithuanian – languages of the countries that "Bloodlands" covers.
The rights for the Russian version were initially bought for five years by Eksmo, one of the largest publishing houses in Russia. However, for unclear reasons the book was never released.
The book is valuable for several reasons. First, it revises and condemns the Molotov-Ribbentrop Pact, which was defended by Vladimir Putin in 2014. The pact was a non-aggression agreement between the two nations and led to the invasion of Poland and the Baltic states of Lithuania, Estonia and Latvia in 1939-1940. In a preface to the Russian edition Snyder writes: "The rehabilitation of the Molotov-Ribbentrop Pact means rehabilitation of all Stalin's actions up to the signing of an agreement with Hitler. This questions the European consensus that World War II was a catastrophe."
In the book Snyder also warns about attempts to monopolize the suffering of the 'bloodlands' within one nation's history. Russia tries to convert Soviet history to the history of Russia. This "may lead to prejudice, hostility and war," Snyder continues. "Theoretically, such a risk exists for all the nations inhabiting the territory of 'bloodlands.' In practice, however, now when I am writing these lines in spring 2015, it seems true for Russia."
Maryna Hrymych said that in these circumstances the book can be a powerful intellectual alternative to Russia's official historical discourse and propaganda. "Moreover, the book was published in a situation when Ukraine is suffering from Russian aggression," she added. "This is a good time to take another look at the historical experience of the 20th century."
Peter Pomerantsev, a Russian dissident writer and journalist had once called "Bloodlands" "the book that best explains Russia".
"The novelty of Snyder's book is that he analyzes the catastrophe not in terms of ethnicity or nationality," Pomerantsev said. "His first and foremost interest is in why this particular land, this area, became the site of the tragedy."
By Artur Korniienko, KyivPost