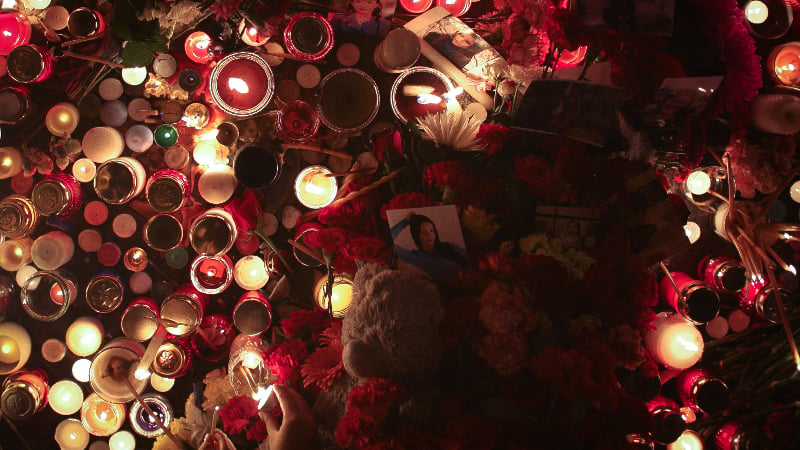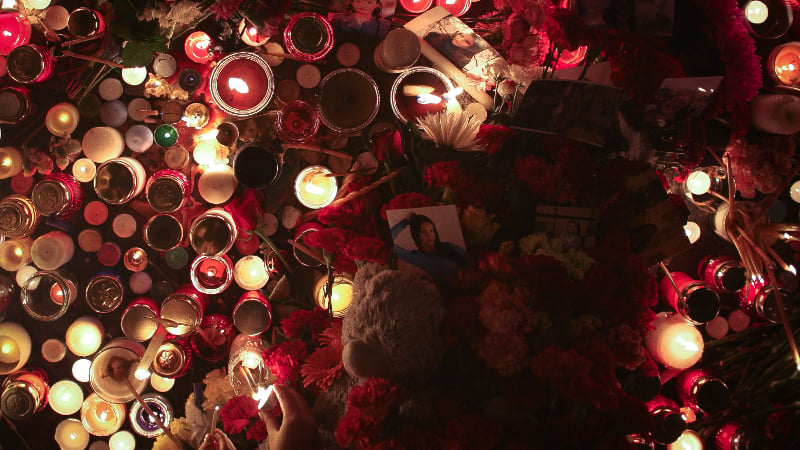 The news of a a Russian passenger plane crash in the Egyptian Sinai desert on October 31 has remained one of the top news stories in Russian and global media during the past weekend. Experts have called the catastrophe "the worst air disaster in Russian history." The Metrojet crash, which killed all 224 people on board, has also been widely discussed on social media, generating heated discussions about flying over warzones, stories about Russia's abysmal air safety record, and speculations over the cause of the disaster.
As with any fast-moving breaking news story, social network users have been on alert for fakes and mistakes in mainstream media coverage of the crash. The average RuNet user has become more proficient in media literacy, given the ongoing information battles between Russia, Ukraine, and the West around the conflict in eastern Ukraine and, more recently, Russia's involvement in Syria. So it's no surprise that eagle-eyed news consumers spotted inaccuracies and even glaring errors in the Sinai crash reporting—and brought them to light on social media.
Reuters reporters were criticized by netizens for starting the wave of reports about survivors of the crash: their report of "screams" heard from the destroyed airplane on the ground quickly got picked up by dozens of other media outlets, many Russian media among them, but later turned out to be false.
Сейчас уже понятно, что недожурналисты из Reuters с легкостью вбросили про выживших, остальные подхватили pic.twitter.com/8cO2F8LKiQ

— Тот самый Терновский (@dternovskiy) 31 октября 2015
Social media sleuths then discovered that Russian state TV Pervyy Kanal (Channel One) illustrated a report about a memorial gathering to honor the crash victims in downtown St.Petersburg with an image from 2013. After some reverse image searching, it turned out the photo was actually taken at a outdoor concert two years ago to celebrate the 20th anniversary of mobile provider Megafon.
Первый канал @channelone_rus пробил дно в желании схватить удачу за хвост и запостил фото 2013 г с 20-летия Мегафона pic.twitter.com/cYhsay6JeY — Картофелевед (@pokatashkin) 1 ноября 2015
The Vesti news bulletin on state TV was also berated for using an image from Ukraine as an illustration for their rolling coverage of mourning and related events in Russia. The image in the screenshot below was actually taken near the Russian Embassy in Kyiv, where citizens had brought flowers, candles, and toys to express their support for the victims' families.
Самое правдивое в мире телевидение: берёт фотку из Киева, и пишет про Россию pic.twitter.com/N8oaJulhMa

— Мuд Роисси (@Fake_MIDRF) 1 ноября 2015
But the wildest debunking of the crash coverage on social media was done by the Russians who found their faces suddenly featured in multiple federal news reports—claiming they were among the passengers who boarded the tragic flight. Yevgeny and Yulia Kostyanitsa were in for quite a shock when they saw an Instagram photo Yulia had taken a week before (but posted to her account on October 31) used in news reports about the Sinai crash. What was worse, the news reports pointed to the people in the photo as those among the crash victims—when they were actually very much alive. Russia's main TV channels—Pervyy Kanal, NTV, Rossiya-1—all carried the image, and online media spread the story further. Yulia captured their shocked reaction and the ensuing desperate struggle to debunk the erroneous media reports in other Instagram images and on her VKontakte profile.
My God, what is with these people… I'm shocked!!! We're all right!!! Thank God, we're alive and well!!! (screenshot from PRONovosti VKontakte page)
We're alive!!! This photo is a week old!!! It was made at night, not early in the morning!!! My hate for the media grows every second!!! (screenshot from Rossiya-1 TV channel)
Please don't MOURN us!!! We're ALIVE!!! (screenshot from NTV TV channel)
We wrote to Ren TV, Rossiya-1, Rossiya 24… But there's zero effect… Our photo continues to flash online and on TV screens!!! Thanks to all who wrote and asked after our health!!! We scared a bunch of you… but it's not our fault… (screenshot from Ren TV website)
When Russian media outlets finally began to publish stories clearing up the photo error, Yulia Kostyanitsa's tone on Instagram turned to one of relief and gratitude.
Other RuNet users were also seemingly out of words in their reaction to the Instagram mixup.
Извините, но это пиздец pic.twitter.com/VU7xK3rE4z

— Михаил Кондратьев (@Papochkin) 1 ноября 2015
I'm sorry, but this is f*cked up.
The heightened media literacy reflexes and improved civic media investigation skills could serve as an indication that Russian Internet users are becoming more adept at wading through the flood of news and information and more sophisticated in choosing who to trust on mainstream media and online. At the same time, the coverage of the Sinai crash (and other similar disasters) is proof that both casual social media users and professional journalists are still at risk of chasing after quick sensational stories and letting their critical thinking and investigative skills lapse.
By Tetyana Lokot, Global Voices