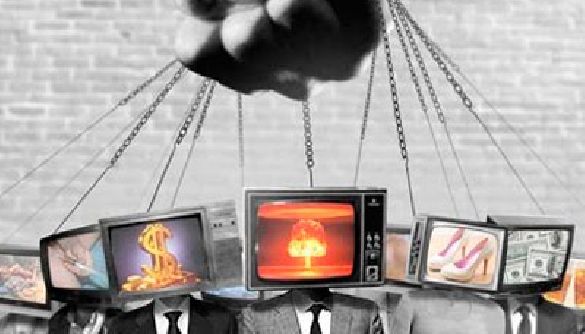 "The decision is clearly political in its nature and, as a matter of fact, is practically censorship — seven [Facebook] pages belonging to our news hubs in neighboring countries have been blocked."
FALSE

Sputnik pages were taken down for misleading identities
On Thursday, January 17, Facebook announced it had removed 364 Facebook Pages and accounts "for engaging in coordinated inauthentic behavior as part of a network that originated in Russia and operated in the Baltics, Central Asia, the Caucasus, and Central and Eastern European countries."
The company said that the page administrators and accounts "primarily represented themselves as independent news or general interest pages related to weather, travel, sports, economics, or politicians in Romania, Latvia, Estonia, Lithuania, Armenia, Azerbaijan, Georgia, Tajikistan, Uzbekistan, Kazakhstan, Moldova, Russia, and Kyrgyzstan. Yet Facebook said the pages and accounts were linked to employees of Sputnik, a government-own and operated news agency based in Moscow."
Facebook added the pages "frequently posted" about topics related to anti-NATO sentiment, protest movements and anti-corruption matters.
Posts related to Ukraine, for example, "were targeted at individual Ukrainian regions/cities," with a focus on "inflaming news about NATO, [the] Kerch Strait incident, separation of the Ukrainian Orthodox Church from Russia [and] local governance," tweeted Nina Jankowicz, a Global Fellow at the U.S. government-funded Kennan Institute.
Ukrainian posts were targeted at individual Ukrainian regions/cities, and inflaming news about NATO, Kerch Strait incident, separation of the Ukrainian Orthodox Church from Russia, local governance. pic.twitter.com/Sa4TH99FqM

— Nina Jankowicz (@wiczipedia) January 17, 2019
On the same day, Sputnik responded by saying the decision to take down "pages allegedly related" to Sputnik personnel "is clearly political" in nature and "practically censorship," noting that "seven [Facebook] pages belonging to our news hubs in neighbouring countries have been blocked."
"Sputnik editorial offices deal with news and they do it well. If this blocking is Facebook's only reaction to the quality of the media's work, then we have no questions, everything is clear here. But there is still hope that common sense will prevail. Read Sputnik," Sputnik's press service said.
The latest accusations against Sputnik mirror those leveled at the Internet Research Agency (IRA), the so-called Russian troll factory indicted in February 2018 on charges of violating criminal laws with the intent to interfere "with U.S. elections and political processes".
The U.S. House of Representatives' Permanent Select Committee on Intelligence, following a public hearing in November 2017, reported on the IRA's activitiy on Facebook:
3,393 advertisements purchased (a total 3,519 advertisements total were released after more were identified by the company);
More than 11.4 million American users exposed to those advertisements;
470 IRA-created Facebook pages;
80,000 pieces of organic content created by those pages; and
Exposure of organic content to more than 126 million Americans.
In October 2016, the U.S. Homeland Security Department and the Director of National Intelligence's office on election security stated that the intelligence community "is confident that the Russian government directed" election-related hacking of e-mails of political figures in the U.S.
The U.S. Intelligence Community in January 2017 directly accused Russian President Vladimir Putin of ordering "an influence campaign in 2016 aimed at the U.S. presidential election." It said the tactics not only included the hacked e-mails but also a social media campaign.
For Sputnik's alleged disinfo op, Facebook uncovered 289 pages and 75 related accounts, with the later attracting 790,000 followers.
@Miyhnea Ok so apparently one of newly-deleted Russian troll FB accounts masqueraded as Romanian protest group?

Similar tactics to one used in the US.
(https://t.co/Ie7TwsBxZ5) pic.twitter.com/KvRvsQ6RXf

— Пальто из страуса #NotOurTsar (@Mortis_Banned) January 17, 2019
Around $135,000 in spending for advertisements on Facebook paid for in euros, rubles, and U.S. dollars, were linked to these accounts, with the first running in October 2013 and the most recent this month.
The pages hosted 190 events, the first being scheduled for August 2015 and the last this month, with "up to 1,200 people having "expressed interest in at least one of these events."
Facebook could not confirm if any of the events transpired.
According to the Atlantic Council's Defense Forensic Research Lab (DFRLab), "the effect of these activities was promotion of Rossiya Segodnya (the state-run Russian news agency that launched Sputnik) output to a range of special-interest audiences, without stating their background or affiliation."
(Note: The Atlantic Council is a non-profit, U.S.-based think tank which receives funding from a variety of U.S and foreign government agencies, companies, and individuals. The organization puts Polygraph.info fact checks on a website dedicated to coverage of international disinformation).
The network also sought to amplify the video service TOK, which falls under the Rossiya Segodnya umbrella.
Sputnik was the main beneficiary, but TOK, which is also part of the Rossiya Segodnya portfolio, was amplified too. pic.twitter.com/ois0dKowYH

— Ben Nimmo (@benimmo) January 17, 2019
DFRLab said the real issue is that most of the pages in the network were covert, having failed to mention a connection to Rossiya Segodnya or any other specific identity.
"In one case, a sub-group of nine pages in Georgia was run by an account that appeared to be actively fraudulent, in that it claimed to be a young lady from Tbilisi, but took its profile pictures and 'personal' posts from other online sources," DFRLab said.
DFRLab's analysis found the Sputnik-linked network had 853,413 followers in aggregate, versus 790,000 detected by Facebook. In any case, DFRLab said that "Sputnik's official pages across the same countries amassed 495,947 followers," meaning the inauthentic network had "increased Sputnik's reach by over 170 percent" across the related countries.
Following DFRLab's research, the Latvian investigative TV show De Facto interviewed the editor-in-chief of Sputnik Latvia, Valentīns Rožencovs, on the activity. Rožencovs "confirmed that Sputnik itself was running the pages," adding that this was "normal content promotion."