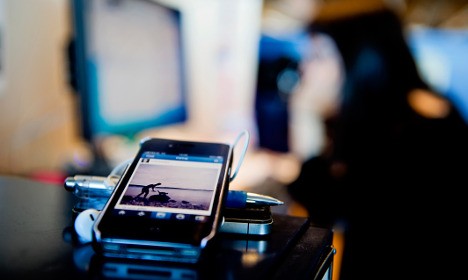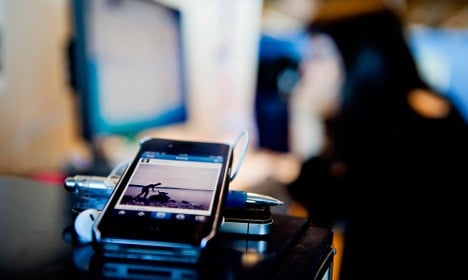 Sweden is considering joining a Nato centre for strategic communication to boost its expertise in fighting propaganda wars in the social media world, said its defence minister on Monday.
Sweden's Nordic neighbour Finland is already a member of StratCom, Nato's Strategic Communications Centre of Excellence, which has researched cyber warfare since 2014.
Based in Latvia, its main focus has been on Russia, which has been accused of carrying out social media campaigns to spread propaganda and allegedly false information in the Ukraine conflict.
"We need more competence and this is a new environment, a new arena, where a lot of things are happening to do with disinformation in various types of campaigns. You use this for different purposes to affect public opinion in other countries," Peter Hultqvist told Swedish public radio early on Monday morning.
"That's why we need to strengthen our competence but also participate in this environment with other countries," he added.
A forged document claiming that the Scandinavian country was actively supporting the Ukraine government in its conflict with Russia was circulated on social media earlier this year. And Swedish authorities must brush up on their skills to fight propaganda wars, said Hultqvist.
"I think we have great potential for improvement in that area," he commented.
The StratCom centre also looks at how Nato could use online channels to launch its own information campaigns. But Sweden would not be part of that, according to the minister.
"That's not how I see it, but I view this as a way to build up competence. (…) We will not contribute to spreading falsehoods and disinformation. The most important thing is to uphold the truth," he said.
Sweden's Security Service Säpo said earlier this year that the biggest intelligence threat against Sweden in 2014 came from Russia, which is largely credited with sparking increased Nato support in the traditionally non-aligned Nordic country.
A poll released last month suggested that 41 percent of Swedes are in favour of seeking membership in the military defence alliance, 39 percent are against the idea and 20 percent are uncertain.
Sweden's Social Democrat-led government has vowed not to join Nato. But it has moved to extend military cooperation with other neighbouring countries in recent months, in the face of rising tensions in the Baltic.
In April, Sweden, Norway, Denmark, Finland and Iceland announced far-reaching plans which Hultqvist described as "a direct response to aggressive Russian behaviour". In September Sweden signed a new deal with Nato member Poland.
In the same month the Svenska Dagbladet newspaper reported it had seen secret government documents suggesting that Sweden could get involved with a new elite Nato-linked force, UK-led 'JEF', set to be deployed in the event of war in the Baltics.
By TT/The Local