On September 4-5, several news media falsely reported that Swedish authorities would classify as secret any information about alleged war crimes committed by the Ukrainian Army.
As evidence, they published a scanned copy of a supposedly official document in English dated August 24. The letter is addressed to Oleksiy Pokotylo, Chief of the Head Department for National Security and Defense Affairs of the Presidential Administration of Ukraine, and signed by Tora Holst, Chief Prosecutor at the International Public Prosecution Office in Stockholm.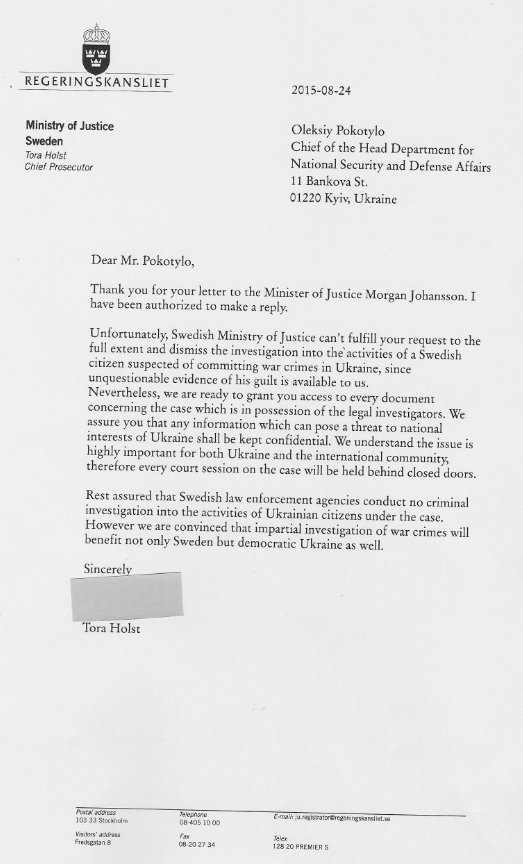 The document states the following:
"Unfortunately, Swedish Ministry of Justice can't fulfill your request to the full extent and dismiss the investigation into the activities of a Swedish citizen suspected of committing war crimes in Ukraine, since unquestionable evidence of his guilt is available to us. Nevertheless, we are ready to grant you access to every document concerning the case which is in possession of the legal investigators. We assure you that any information which can pose a threat to national interests of Ukraine shall be kept confidential."
The document copy appeared for the first time on September 1 on the web-site defence.pk, a Pakistani forum for military topics. The user who posted the document, nicknamed PamNZ, registered the same day of his only post.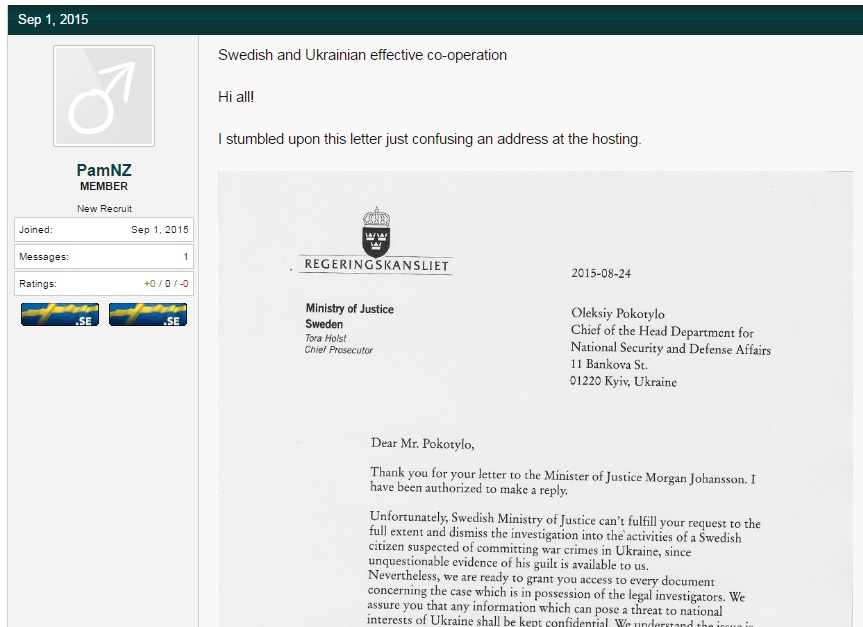 The copy was then reposted by such media as Ino-News, Ukraina.ru, Ruposters, Novorossia, Antimaidan, Zadonbass, and others.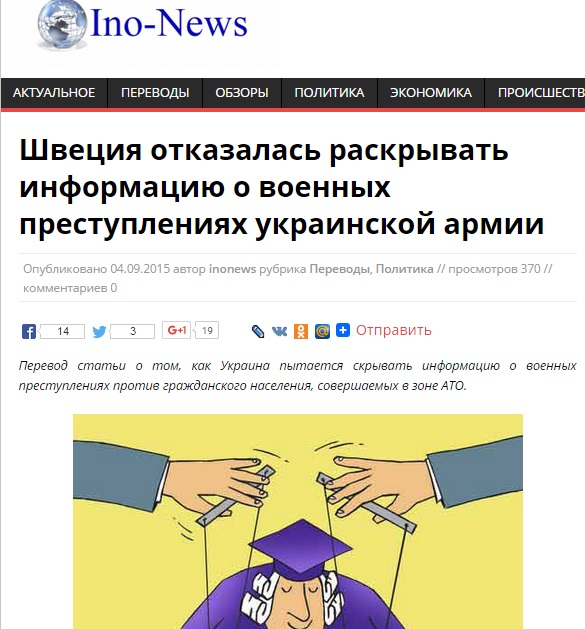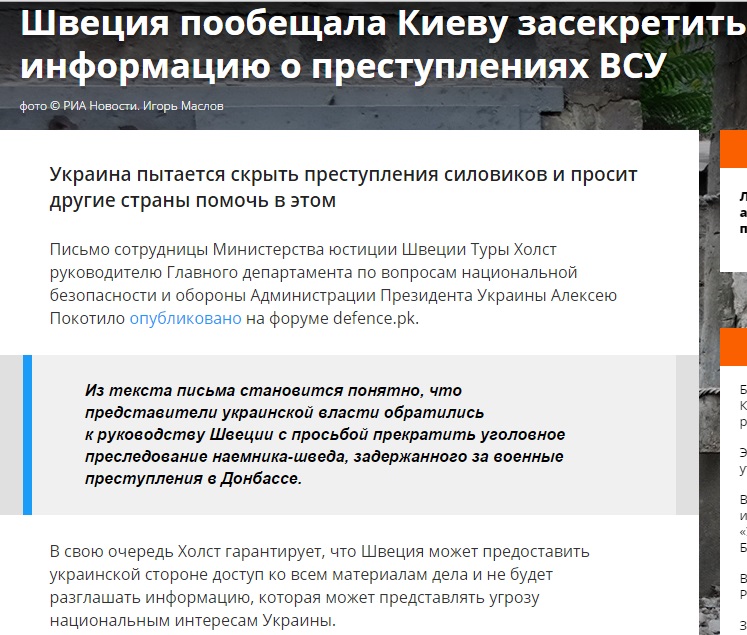 But the document's supposed author, Tora Holst, told the Swedish newspaper Svedska Dagbladet that the letter was a fake and she had not written it. The Chief Prosecutor added that if she actually had answered such a request, she would have used another document form.