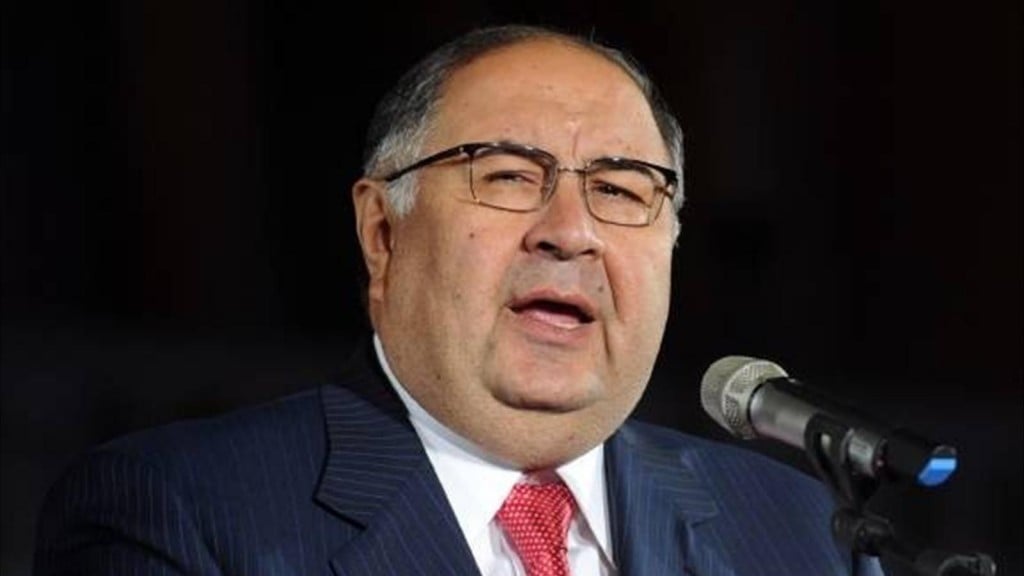 Sweden's Modern Times Group AB is the latest company to face being pushed out of Russia as President Vladimir Putin's media law tightens control over the country's broadcasting and publishing industries.
Billionaire Alisher Usmanov offered $200 million for a controlling stake in local broadcaster CTC Media Inc.'s operating business, CTC Media said Monday. A sale, which would end Modern Times's 14-year-old venture in Russia, would incur a writedown of 400 million kronor ($47 million) for its 38 percent stake, according to a person familiar with the matter who asked not to be identified discussing confidential details.
Modern Times isn't alone. In April, Finnish media group Sanoma Oyj divested its stake in Vedomosti to entrepreneur Demyan Kudryavtsev. The newspaper's joint owners, News Corp. and Pearson Plc, must decide whether they'll adhere to the same rules that limit foreign ownership of Russian media companies to no more than 20 percent by January next year.
"Media is turning back to Soviet times when it was just an instrument for ideology," said Nikolay Petrov, an independent political analyst in Moscow. "International investors who helped Russian media to establish as a business are getting squeezed out, being replaced by locals loyal to the Kremlin."
Usmanov, Russia's fifth-richest individual, has a net worth of $13.6 billion according to the Bloomberg Billionaires Index. He is bidding for CTC Media business through UTH Russia, the company he co-owns with partner Ivan Tavrin. CTC Media's shows include "The Kitchen" series and sports drama "Junior League." UTH operates three TV channels in Russia, including Disney Channel, which is 49 percent-owned by Walt Disney Co.
Disney Channel
UTH is discussing options to remain partners with Disney without violating the legislation, Board Member Ivan Streshinsky said in an interview last month. One option is to adjust the share ownership percentage, while keeping the current split of economic rights to earnings, he said.
A spokeswoman for Usmanov declined to comment on the CTC Media offer on Monday.
"This is a ticking-clock syndrome, and any company with significant Russian media stakes have got to be concerned," said Neil Campling, an analyst at Aviate Global in London. "Attempts to move into new emerging markets, and the attempts to apply western media principles to emerging markets has not worked out for these media companies."
Exclusive Talks
CTC Media shares, which topped $30 in 2008, fell 6 percent to $2.03 at 11:01 a.m. in Nasdaq Stock Market trading, valuing the company at $318 million. UTH's offer values the broadcaster at $267 million. CTC Media had $108 million in cash at the end of March.
Modern Times added 3 percent to 234.70 kronor in Stockholm.
A CTC Media committee set up to review the bid agreed to give UTH an exclusivity period as the companies negotiate terms of a transaction. Shareholders will probably receive a "modest premium" should a deal proceed, CTC Media said in a filing.
If CTC Media shareholders agree to sell, the company will probably be taken private and be delisted from the U.S., said Konstantin Chernyshev, an analyst at UralSib Capital. A deal would be beneficial for Usmanov, while for foreign investors the new law leaves no choice other than selling to minimize losses, according to the bank.
'Information War'
In its statement, Modern Times Group said it would reclassify its CTC Media stake as a "discontinued operation," reflecting that the holding is now for sale. Last year, Russia contributed about a quarter of the Stockholm-based company's earnings before interest and taxes from broadcasting. Modern Times separately owns several pay-TV channels in Russia.
Putin signed the media law last October, in what some politicians in the ruling United Russia party called a measure to counter an "information war" with the U.S. and Europe. Putin has also tightened his grip on the Internet amid geopolitical tensions over Ukraine.
Even without the rules, media companies in Russia have been hurt by the country's economic slowdown. Print advertising plummeted 34 percent in the first quarter, while television ads fell 22 percent, according to advertising lobby group AKAR.