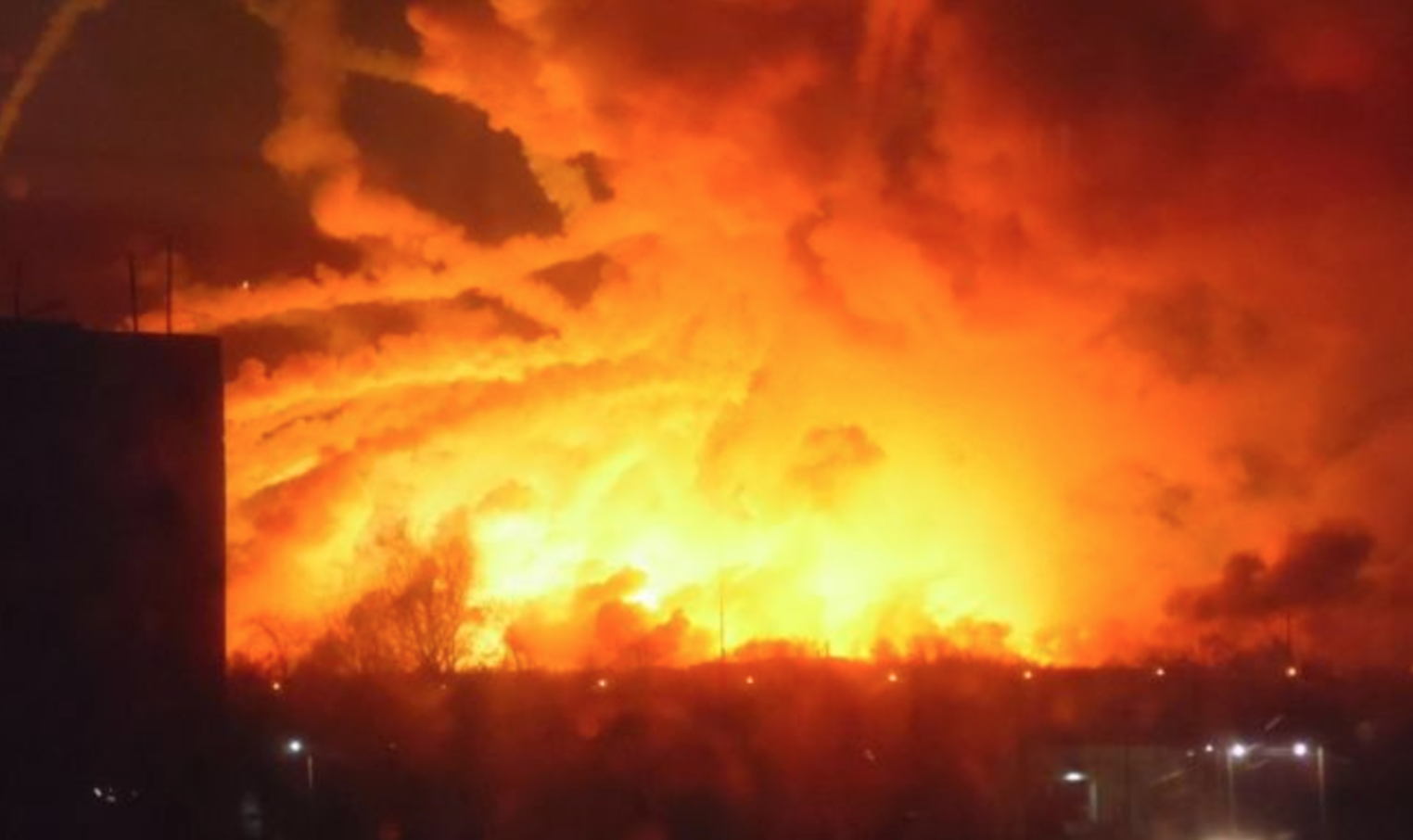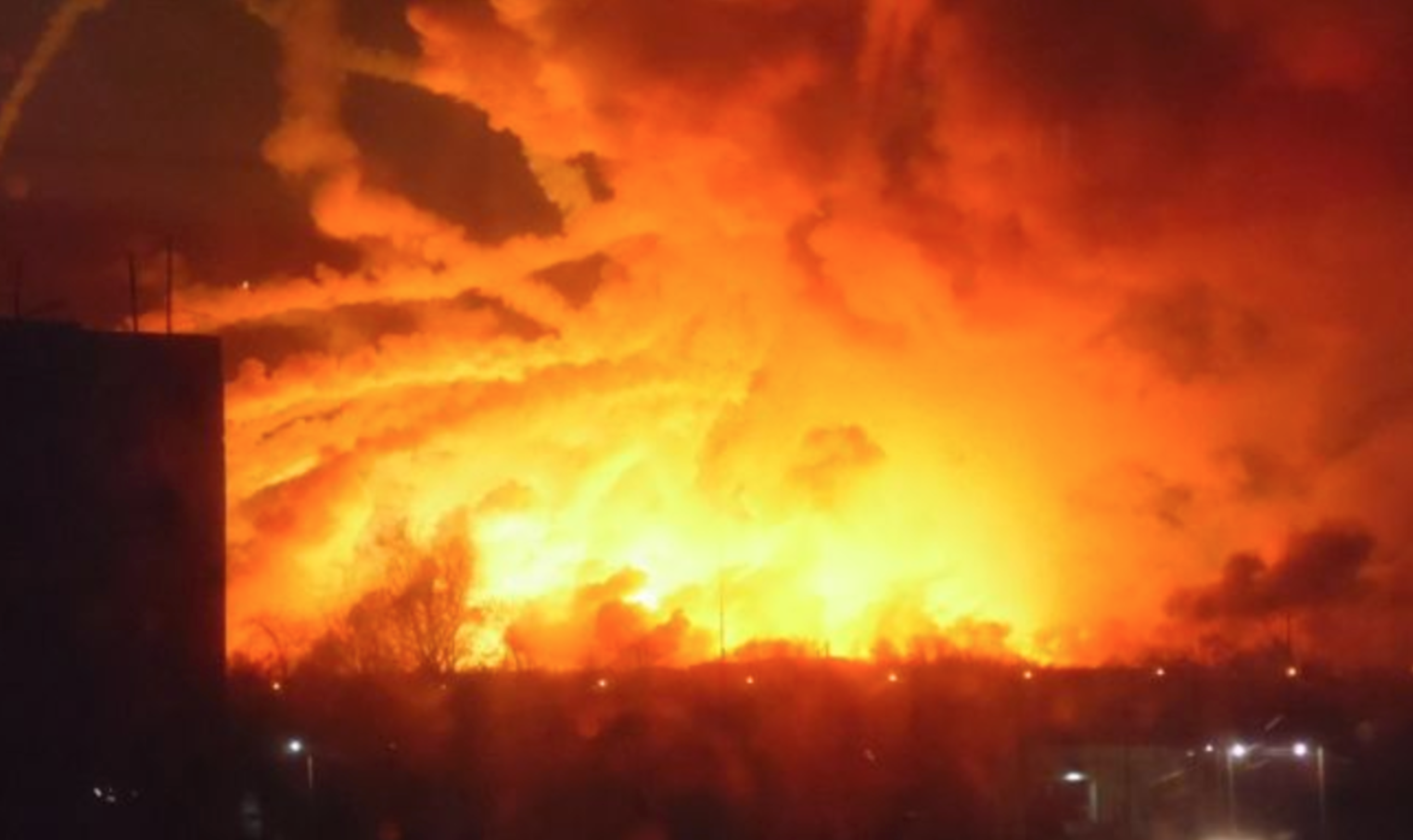 By Ben Nimmo, DFRLab
On March 23, 2017 at 2:46am local time, a fire started at an arms depot in Balakliya, a town near Kharkiv and approximately 150 kilometers away from the front line where Ukraine is fighting Russian/separatist forces.
The arms depot is the largest in the country, according to the BBC. It is just over 2.5km long at its widest, and half that width, covering an area of almost 350 hectares (850 acres).
Due to the sheer number of explosives stored at the depot, what started as a fire quickly turned into a chain of explosions:
It continued well into the morning and, as of noon local time, had not yet been brought under control, with EspresoTV reporting that there were 250 firefighters on the scene.
A large-scale evacuation was launched. By noon local time, almost 20,000 people appear to have been evacuated from the affected areas, and a fifty-kilometer danger zone had been declared around the burning depot.
Social media posts from the city center showed the presence of numerous emergency services.
A video posted by a Twitter user @ddya_sasha appears to confirm the scene set out by the pictures above:
Балаклея, час назад. Видео из Instagram pic.twitter.com/IxXpG7WDBu

— Дядя Саша (@ddya_sasha) 23 марта 2017 г.
Pictures from the aftermath of the initial explosions show damage to buildings in Balakliya. The images below come from a local group on the social network Vkontakte, and appear to show that the explosion at the depot set off munitions, some of which hit residential areas.
The large cloud of smoke coming from the depot was still visible in the sky during the morning, as seen in photographs from the State Emergency Service of Ukraine (DSNS Ukraine).
Although the investigation is ongoing, the Ukrainian authorities are treating it as sabotage: