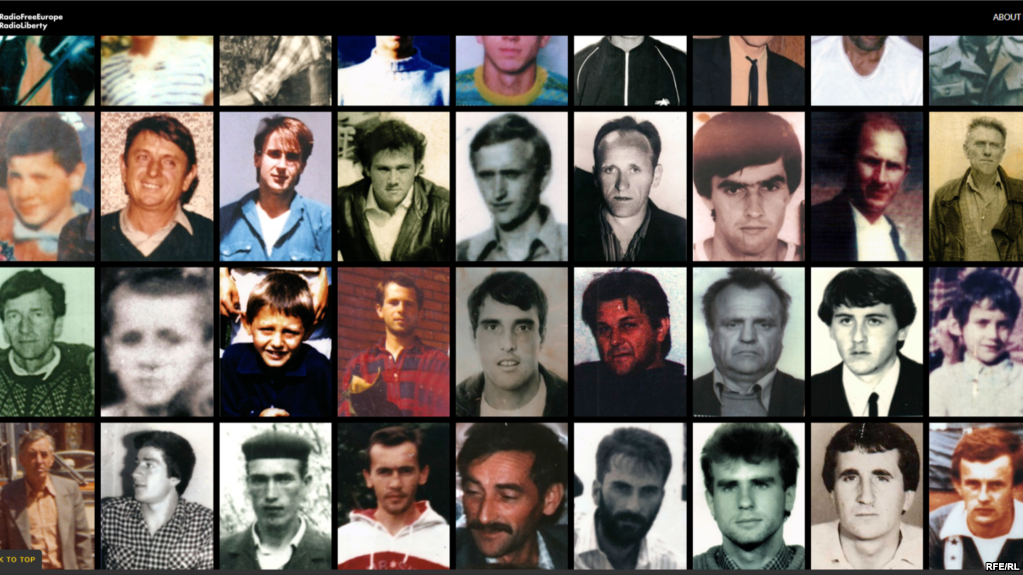 By Polygraph
"As you know, nothing in international relations lasts shorter than gratitude, and I would like to thank you once again for what you did in 2015, when you literally saved the Serbian people — who were and are the people who suffered the most over the last century — from the stigma of genocide, when you vetoed the British resolution in the U.N."
FALSE

Vučić's claim that Serbs are "are the people who suffered the most over the last century" is unfounded
During a meeting in the Kremlin on May 8, Serbian President Aleksandar Vučić told his Russian counterpart Vladimir Putin that Serbs "are the people who suffered the most over the last century." Vučić thanked Putin for saving Serbia from the "stigma of genocide" by vetoing a "British resolution in the U.N."
The "British resolution" Vučić referred to was a draft U.N. Security Council resolution proposed jointly by Jordan, Lithuania, Malaysia, New Zealand, Britain, Ireland and the United States in 2015 calling for the actions of Serbian troops during the war in the Balkans to be recognized as "the crime of genocide, proven war crimes and crimes against humanity."

On July 8, 2015, ten out of fifteen U.N. Security Council members voted for the resolution, four abstained and Russia vetoed it.
Based on documentary evidence, including photos and videos, the U.N. estimated that there were thousands of cases of sexual violence — with victims on all sides –during the conflict in Bosnia and Herzegovina, including at Srebrenica, where Bosnian Serb troops executed 8,372 boys and men in just five days in July 1995. This happened despite the fact that Srebrenica was declared a "safe area" for refugees under United Nations protection.
The events described in the draft resolution took place in the Balkans during the series of violent conflicts in the 1990s, amid the breakup of Yugoslavia into independent states. The war in Bosnia and Herzegovina claimed hundreds of thousands of lives and displaced millions from their homes. It was followed by the Kosovo conflict, which broke out after the province's majority Albanian population called for independence from Serbia.
On July 9, 2015, the European Parliament and the U.S. Congress adopted resolutions describing the Srebrenica crimes as genocide.
In 2010, the Serbian Parliament issued a declaration apologizing for the Srebrenica massacre.
Aleksandar Vučić's description of the Serbs as the victims who suffered the most is not new: in fact, it echoes ex-Serbian leader Slobodan Milosevic, whose nationalist propaganda reportedly played a major role in the mass atrocities Serbian troops committed during the war.
As for Vučić's description of the Serbs as the "the people who suffered the most over the last century," according the "Bosnian Book of Dead," an independent study conducted by the Research and Documentation Center in Sarajevo in the mid-2000s, 97,207 people were killed in the Bosnian war, 25 percent of whom were Serbs, 8 percent Croatians and 65 percent Bosnian Muslims.
The U.S. Holocaust Memorial Museum scholars estimate 169 million people were victims of mass atrocities worldwide in the 20th century. Serbs are not listed among the victims on the Museum's website.