Latvians bans another Russian media outlet while Estonia says it will just monitor, for now, and Lithuania is the victim of a cyberattack, .
Estonia will not ban Sputnik, the Kremlin-sponsored news agency, but closely monitor it, Estonian Prime Minister Taavi Roivas (pictured) told parliament on 11 April.
"The government reacts to this [emergence of Sputnik in the country] based on the principles of openness and freedom of speech in Estonia," said Roivas, as quoted by Sputnik.
"We are not banning their activity until they violate Estonian laws, but we shall monitor their activity," Roivas said, adding that the Estonian authorities don't consider Sputnik a journalism organization or media outlet that publishes free opinions.
The comments were evidently made in response to a request to ban the station from the Conservative People's Party of Estonia (EKRE).
The party likely received inspiration from the country's neighbor, Latvia, which has been taking a harder link against Russian media that it considers sources of harmful propaganda.
Last week, on 7 April, Latvia's National Electronic Mass Media Council banned re-transmission of the Russian channel Rossiya RTR TV for six months.
One of the main accusations is that the channel was "inciting to violence," New Europe reports, saying the charge mainly referred to the station's coverage of the war in Ukraine.
The watchdog also said that Rossiya had violated EU regulations on audio-visual services and the Latvian Law on Electronic Media.
The Russian Foreign Ministry said that Latvia's decision violates freedom of speech and freedom of the press, TASS reported.  The ministry hopes that "leading relevant international structures, including the Office of the OSCE Representative on Freedom of the Media, will adequately assess these unfriendly actions by Riga."
At the end of March, Latvia suspended Sputnik, calling the station a "propaganda tool," preventing the news agency from using its current domain name, as reported by RFE/RL.
Meanwhile, Lithuania's parliamentary website was hit by a cyberattack yesterday, during a discussion about Crimea, Euronews reports.
The live coverage of discussions of "mass violations of human rights in Occupied Crimea" during the World Congress of Crimean Tartars was partly blocked.
The Lithuanian police claim the attack came from abroad, Euronews writes, without specifying the country of origin.
Eventually, parliamentary officials suggested alternative channels of the broadcast to foreign users.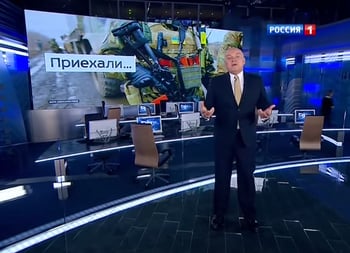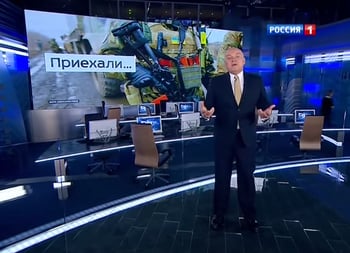 Sputnik was launched in 2014 with newsfeeds in English, Arabic, Spanish, and Chinese. It launched its bilingual Estonian portal in February 2016.
In Lithuania, group of people have formed the Baltic "elves," a response to Russian trolls and alleged Kremlin propaganda.
Broadcasting of Rossiya RTR In Latvia was also limited in 2014 because regulators considered parts of the news and other programs as war propaganda, writes Ukraine Today.