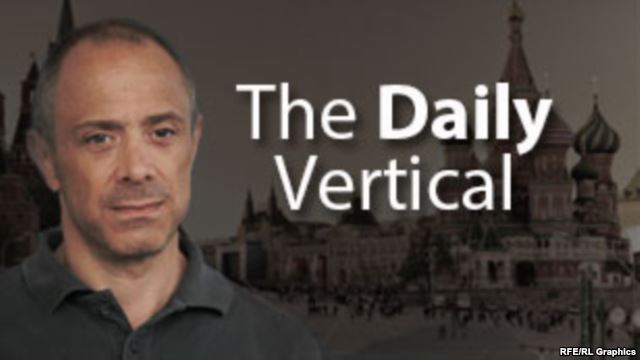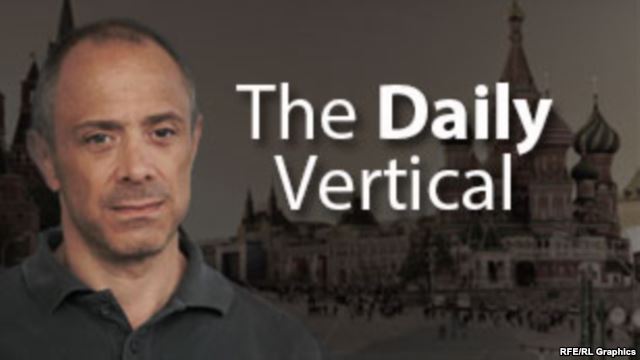 Forget about the battle between the television and the refrigerator.
Russia is now witnessing a battle between the television and the newspaper.
Consider the case of Yakutsk Vecherny, a plucky little paper in Russia's Sakha Republic that is basically warning its readers not to watch television.
Above its TV listings, the newspaper has been publishing a warning that reads: "Caution! TV news broadcasts often contain distorted and false information. This happens especially often on the networks NTV and Rossia."
In March, NTV ran a program accusing Yakutsk Vecherny and other newspapers of being in the employ of the U.S. State Department.
A tweeted photo of the newspaper's warning has been shared thousands of times on Facebook and Twitter.
Or consider the noisy public spat between Pavel Gusev, editor in chief of the mass circulation Moskovsky Komsomolets, and the Kremlin's favorite TV propagandist, Dmitry Kiselyov.
In a column this week, Gusev called Kiselyov an informant, a scoundrel, and a stupid and narrow-minded provocateur.
The two Moscow media heavyweights have been feuding publicly over the accuracy — or lack thereof — of Kiselyov's flagship current-affairs program, Vesti Nedeli.
This little information war is all very encouraging.
Despite the wall-to-wall propaganda on the Russian airwaves, despite the Kremlin's best efforts to enforce conformity and stifle dissent, pockets of truth and reason can occasionally still be found in the media.
Sometimes they're found in a small regional newspaper in Siberia. And sometimes they come from a veteran media heavyweight in the capital.
It's a sign that perhaps things are not as dark as they appear.
By Brian Whitmore, RFE/RL