On December 19 Komsomolskaya Pravda published a diary of a certain Galina Ivanova, a Russian native from Kazan, who emigrated to  Germany, first married then divorced  a German citizen, and eventually attained German citizenship herself. The diary purports to be documentary of her life in Germany with hyperlinks and photos covering the period of January-August 2015.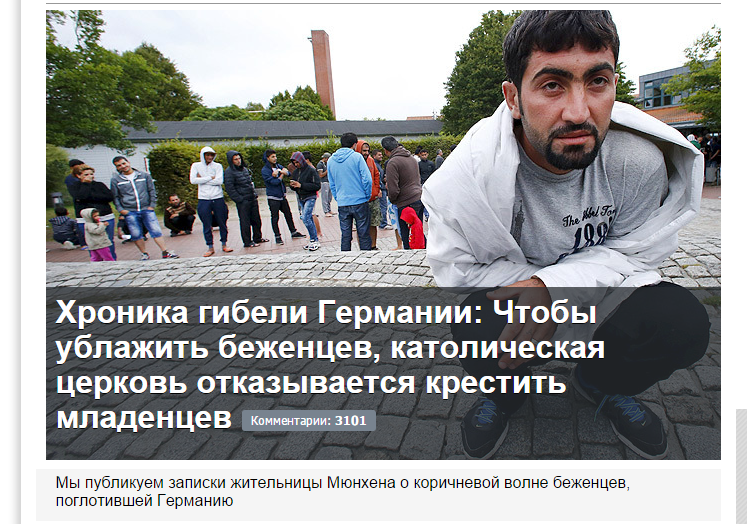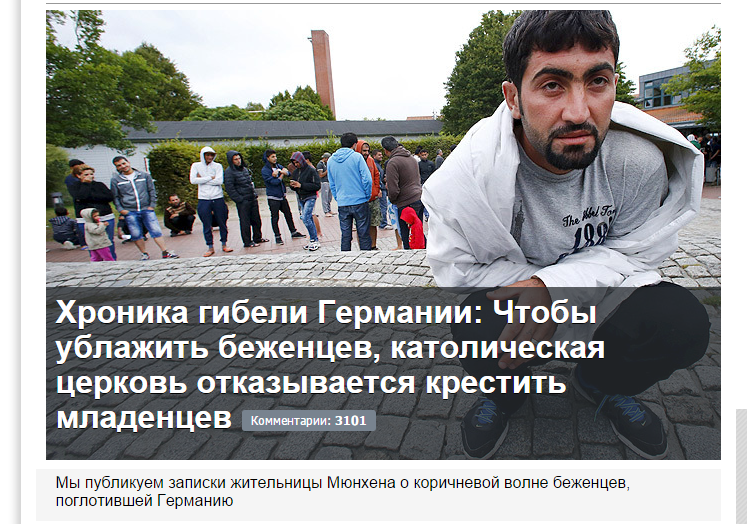 Ivanova claims that all her observations and sources are true. However, after verifying her links and sources, it becomes clear that many of Ivanova's sources are not media, but dubious websites without any information about themselves. Even when using legitimate links to major German newspapers, Ivanova distorts figures and makes up nonexistent events in order to create a negative image of Germany.
Ivanova claims that the German government plans to receive as many migrants as possible from conflict areas and raise the retirement age to 70 years when the unemployment rate in the country is 30 %. The source of this information and almost all other writer's statements is the web platform Netzplanet.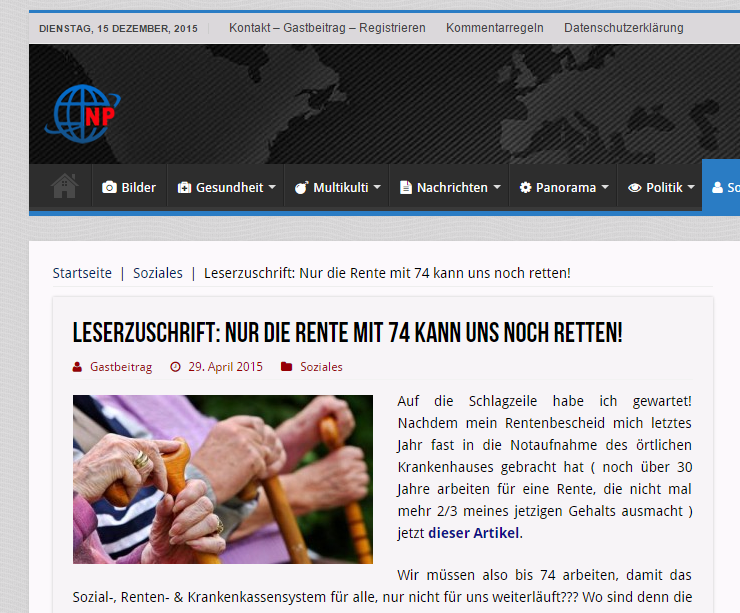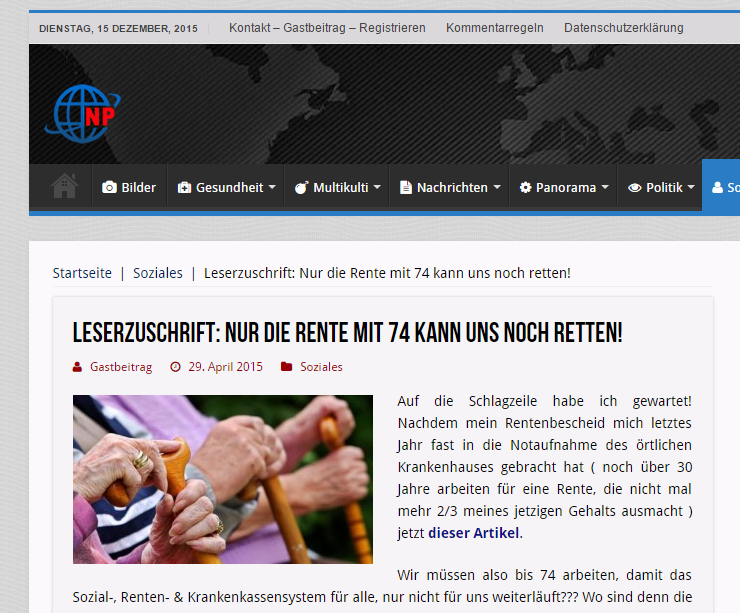 Netzplanet is a resource that does not publish any information about itself, what the site does contain is a multitude of Islamophobic materials. The site is not a media website  and it has no registration. At the same time its Facebook page describes it as a media platform of breaking news. Netzplanet articles are not authored, it is unclear who writes its articles, which at best, are of dubious objectivity.
Scam Analyze, a platform analyzing websites, described Netzplanet as a resource with "a poor reputation" and which "may not be safe to use". Netzplanet is not registered in Germany, it is not clear where it is based, who are its writers, what is its mission and what are the sources of its financing.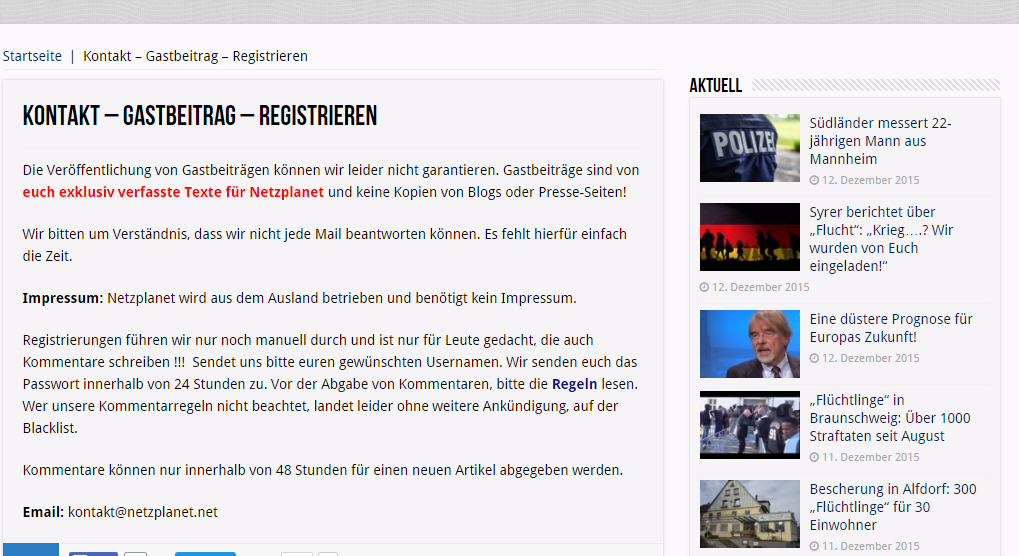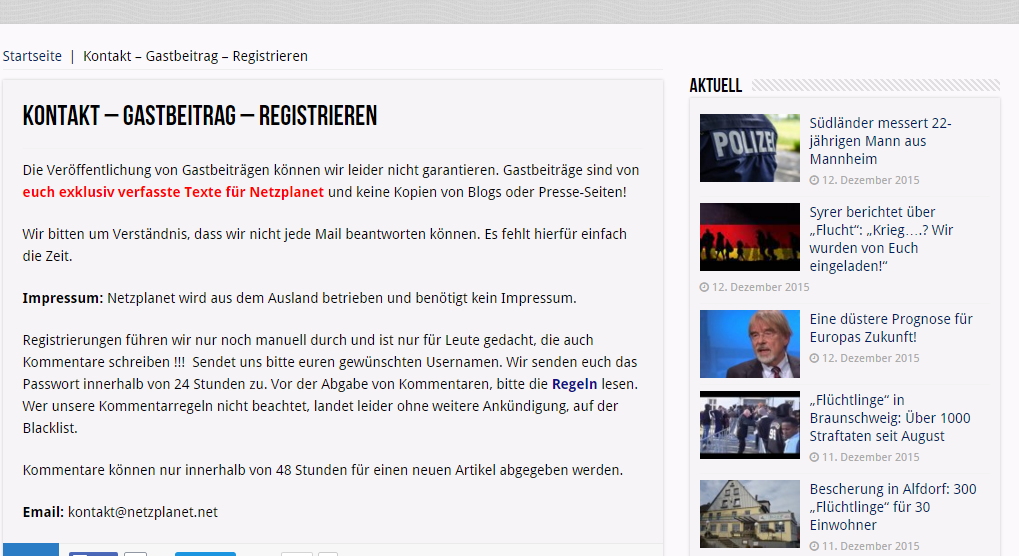 This is the Contact page of Netzplanet. It only states that the website operates from abroad and demands that its potential writers submit exclusive materials that have not yet been published. Proposed articles should be sent to an email listed at the bottom of the Contact page. There is no other information, the editors and journalists of the website are unknown.
Netzplanet uses provocative and scandalous headlines, its authorless articles are mainly written as personal observations and complaints.
For example, the abovementioned idea of raising the retirement age is completely untrue. The retirement age in Germany will be raised only in 2029 to 67 years, the current retirement age for most of Europe. The information about unemployment in Germany, which is 4,5% at the moment, is also false. The same applies to the statement about migrants, apparently made up by a writer.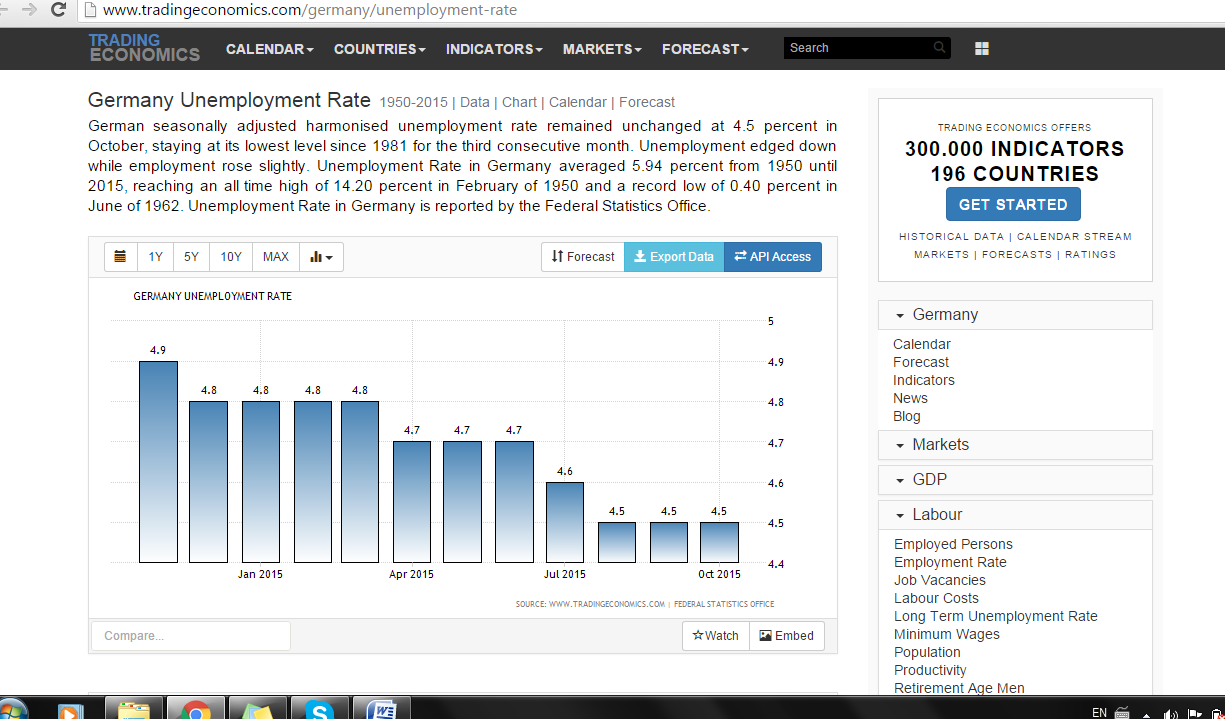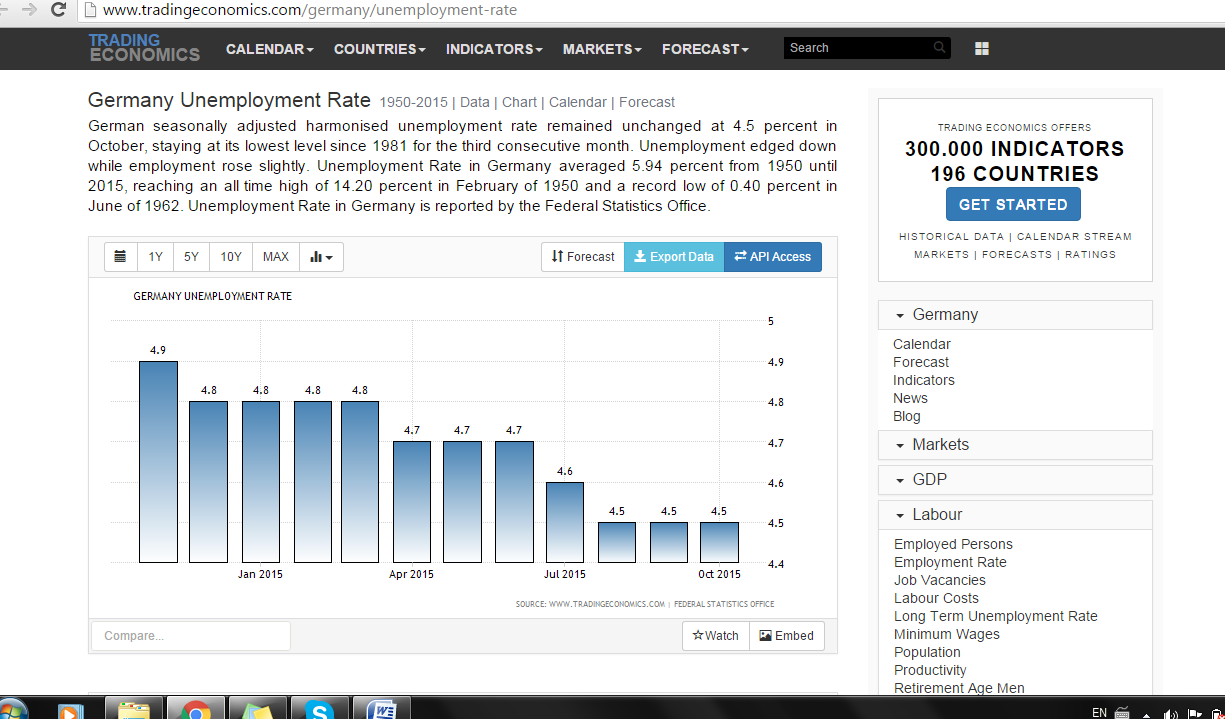 Ivanova's diary further claims that children will no longer be allowed to be baptized in Germany, a claim for which there is no evidence whatsoever.
Ivanova also writes that Germany has eased citizenship requirement for migrants and claims that Germans hate everyone who speaks out against migration. Ivanova mentions a Netzplanet video as the source of this claim, the video however has nothing to do with her allegation and instead shows migrants on the Macedonian border. The writer also does not provide any details about the alleged relaxation of German citizenship requirements. These claims are simply not true, migrants can attain German citizenship based on laws adopted as far back as in 2000 which are in accordance with existing EU legislation.
Then the writer resorts to bare manipulations. For example, she says that it is forbidden to sell sausages in German cafeterias, as they are made from pork. Seemingly to support this claim she refers to a Facebook post which has nothing to do with her statement. The post concerns an Austrian, who illegally smoked in a cafeteria and blamed the smell of pork for driving him to smoke. This Facebook post is written in a humorous tone and should be understood as a joke.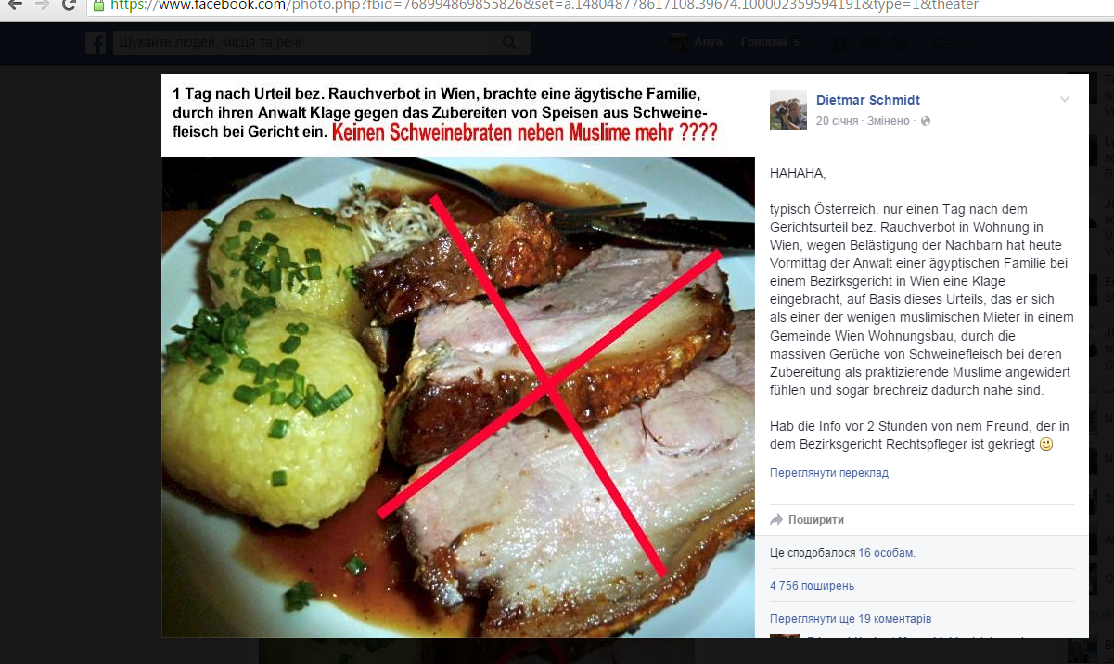 Ivanova's diary also stirs up national hatred. The writer claims that Germans hate Russians and that the German government is ready to bring its troops into Russia, referring to the word press website uncut-news.ch. Its Facebook page characterizes it as "unmanipulated free media". This website however, also lacks any information about its mission, its founders or writers and, similarly to Netzplanet, has no registration. At the same time uncut-news.ch publishes an account number for donations. The website is new and the Facebook page was created in February, 2015.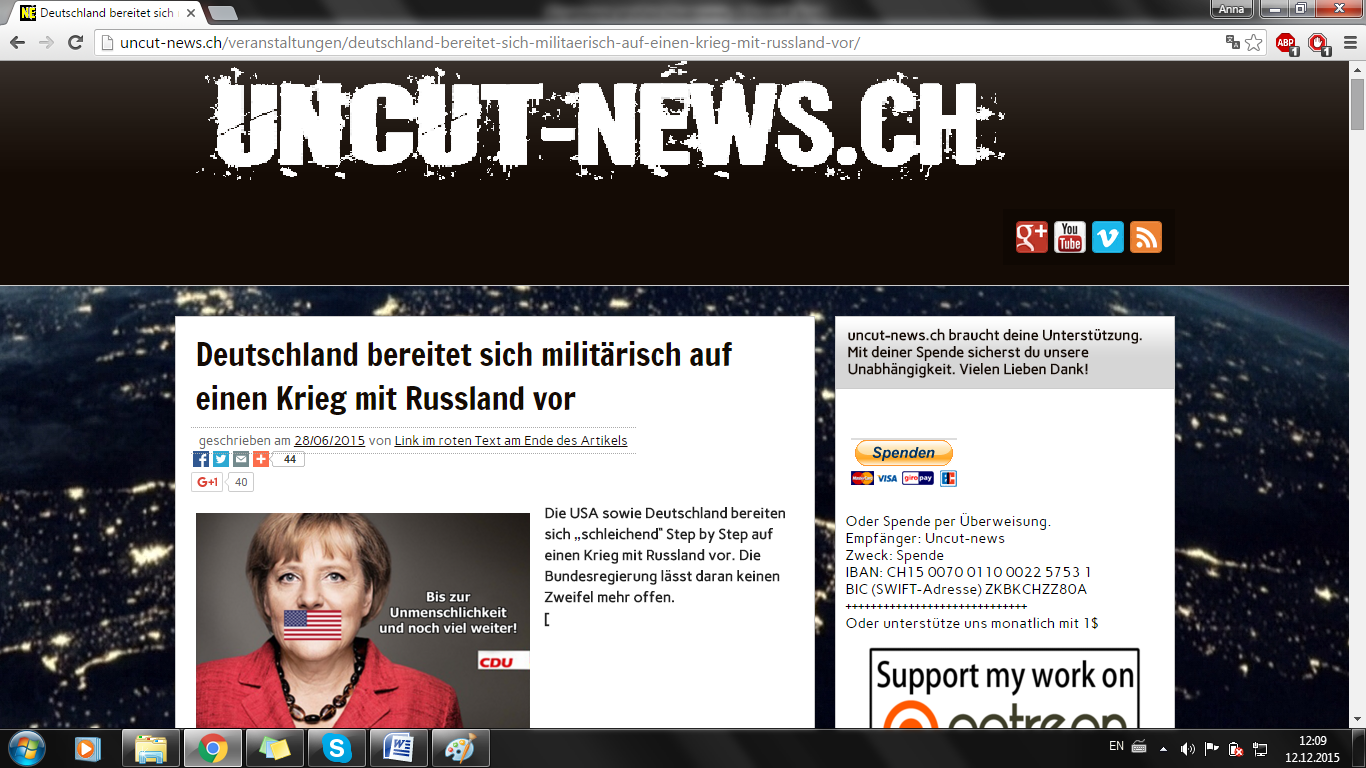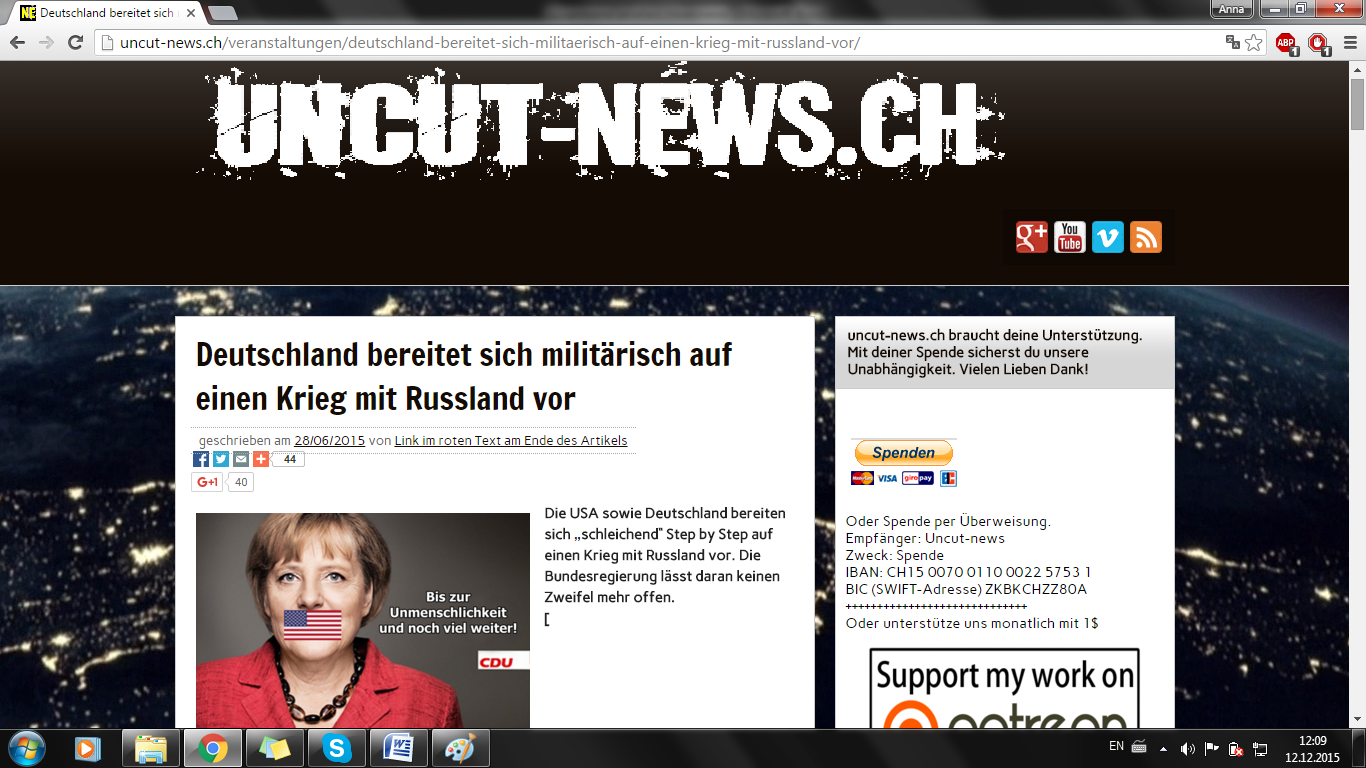 The diary, published by Komsomolskaya Pravda  is full of judgmental conclusions and hysterical claims, Islamophobic statements and criticism of Ukraine and Europe. Ivanova writes about Ukrainian prostitutes, who, she speculates, should be happy because of the influx of refugees. Her statements, facts and figures, adduced as arguments, are false. Ivanova consistently describes events which have never occurred and refers to materials that have nothing to do with her claims and statements.
By Anna Romandash, for Stopfake.org.