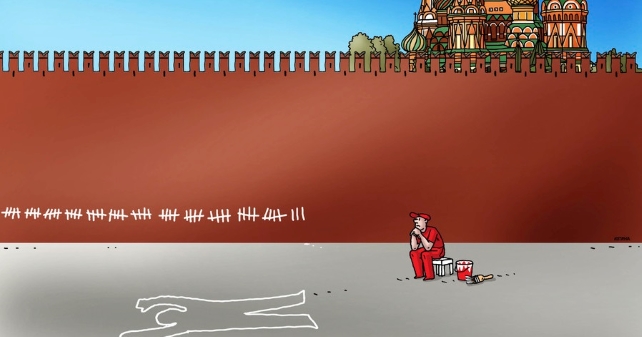 By InformNapalm
Article prepared by InformNapalm Lithuanian editorial office.
On 11 October 2020, Lithuanian voters rejected politicians widely perceived as the most sympathetic to Russian malign interests.
The outright failure of Lithuanian political groupings such as the Electoral Action of Poles in Lithuania – Christian Families Alliance (EAPL-CFA) to gamer even five percent of the vote in Lithuania means that they will not have any proportionally allocated seats in the Lithuania parliament (Seimas) and will be virtually eliminated from any representation in the Seimas.
EAPL-CF A leaders had made statements favorable to Belarusian dictator Alexander Lukashenko after the August 2020 falsified elections in Belarus, essentially supporting Lukashenko's brazen turn towards acting as a puppet of Russian malign influence.
Lithuania's electoral results demonstrate what free people think of those who parrot the propaganda espoused by agents of Russian malign influence.
Lukashenko's rushed, clandestine "inauguration" is an admission that his "mandate" comes from Moscow, not the Belarusian people.
Lukashenko's regime also recently stated the police would be permitted to use firearms against protesters. Who are these protesters? On 12 October, the anti-Lukashenko crowd in Minsk included more than 2,000 mostly elderly people in a "march of pensioners" against the government. Whom exactly does Lukashenko fear?
Lukashenko's behavior illustrates both he is scared of his own people and the ridiculousness of his claim to be anything other than Putin's current choice – popular leaders don't hide from their own people, threaten to shoot them for exercising their right of peaceful assembly, and seek out publicity with staged, foreign events such as meetings with fellow dictators such as Putin in Moscow to grovel for Russian assistance.
Elsewhere in the former Soviet space, there are other signs that Russian malign influence is wearing thin, such as the Kyrgyz people's rejection of falsified elections in Kyrgyzstan.
Taking a page from Lukashenko's cowardly example, Kyrgyz President Sooronbai Jeenbekov recently announced a "state of emergency" while in hiding at an undisclosed location, confining residents to their homes and banning public gatherings in an attempt to halt protests against electoral fraud.
The conflict between Armenia and Azerbaijan has also complicated the Kremlin's plans for deeper Russian economic and security influence with these former Soviet republics.
The European Union issued sanctions against Russian officials in response to the poisoning of Russian opposition figure Alexei Navalny. France and Germany jointly noted that despite repeated calls Russia had provided "no credible explanation" for what happened and that "there is no other plausible explanation for Mr. Navalny's poisoning than Russian involvement and responsibility."
All of these events suggest that the Kremlin's ability to project malign influence, even internally with incidents such as Navalny's poisoning or attempts to stem protests in the province of Khabarovsk, is increasingly being challenged, and these events show the fragility of Russian model of violent governance and external interference.
Before anyone rests in the fight to address Russian malign influence, there is a saying that a cornered dog is the most dangerous. One can expect that the Kremlin regime, knowing that Russian malign influence is an existential requirement for thief-in-law Putin and his subordinate client-thieves, will likely energetically renew its shameless and immoral policies to regain its position, both external and internal.
More, not less, watchfulness and resistance to Russian malign influence will be required, but it is clear that Russian malign influence cannot survive the scrutiny of daylight, it operates best in darkness and through fraud.
It has been said that hypocrisy is the tribute that vice pays to virtue. Even Russia feels the need to support its clients in attempts to validate themselves through electoral mandates from the people, but seeks to manipulate the results in the most cynical ways – yet events in Lithuania, Belarus, Kyrgyzstan, and even with Russia itself show that common people cannot always be fooled so easily by the tools of Russian malign influence.
By InformNapalm