By DW
Russia has been accused of trying to manipulate the outcome of the 2016 US presidential election. Twitter has taken action against two Russian agencies "effective immediately."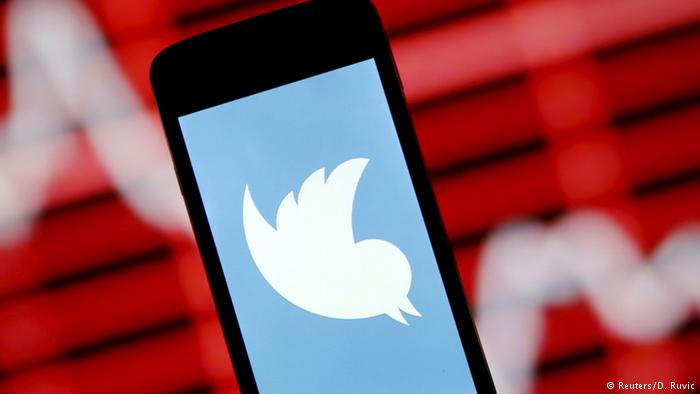 Twitter said on Thursday it will ban advertisements from RT, an English-language television news station formally known as "Russia Today," and Sputnik, an English-language news website, from its popular short messaging service "effective immediately."
"This decision was based on the retrospective work we've been doing around the 2016 US election and the US intelligence community's conclusion that both RT and Sputnik attempted to interfere with the election on behalf of the Russian government," a company statement said.
Both media outlets will be allowed to continue using their Twitter accounts for non-advertisement purposes.
The San Francisco-based company said it will donate the estimated $1.9 million (€1.6 million) RT and Sputnik paid for advertisements since 2011 "to support external research into the use of Twitter in civic engagement and elections, including use of malicious automation and misinformation."
'Like a conspiracy theory'
RT and Sputnik separately condemned the decision, while Russia's foreign ministry said it would retaliate against US media outlets, but did not give any details. The Kremlin said the move was motivated by Washington's "deep prejudices" against Russia.
"We regret this. We regret that, first and foremost, this company (Twitter) is most probably falling victim to deep prejudices about our mass media," Kremlin spokesman Dmitry Peskov told a conference call with reporters.
RT editor-in-chief Margarita Simonyan said Twitter's action could lead to retaliatory measures towards US media.
"I never thought that Twitter is under the control of the US security services — it seemed like a conspiracy theory," Simonyan said, adding "but now Twitter appears to have admitted it."
Sputnik said the move was regrettable in light of the Russian government's vow of "retaliatory measures against the U.S. media."
Russian electoral meddling
The decision comes after Twitter said in October that it had deactivated around 200 accounts associated with Russian propaganda designed to influence the 2016 presidential election.
It also apologized for failing to shut down so-called "bots" that had been programmed to share false information automatically on the social media platform ahead of the election.
Facebook and Alphabet, the parent company of Google, have also said that Russian entities had purchased ads on their respective services during the election.
The firms have stepped up their efforts to monitor their platforms more closely after US intelligence services found that the Russian government had tried to influence US public opinion by spreading false information to users.
All three are set to testify on Russia's interference at congressional hearings next week.
By DW