Britain's broadcasting regulator has issued a stern warning to RT because of biased reporting in four of its news bulletins during the Ukraine crisis earlier this year.
Ofcom warned (PDF) the Russian state-backed channel that it would consider imposing a statutory sanction or other regulatory action if there were any future breaches of the due impartiality rules contained in Ofcom's Broadcasting Code.
RT is the Russian government-funded, English language television channel. Formerly called Russia Today, the company rebranded as RT in 2009.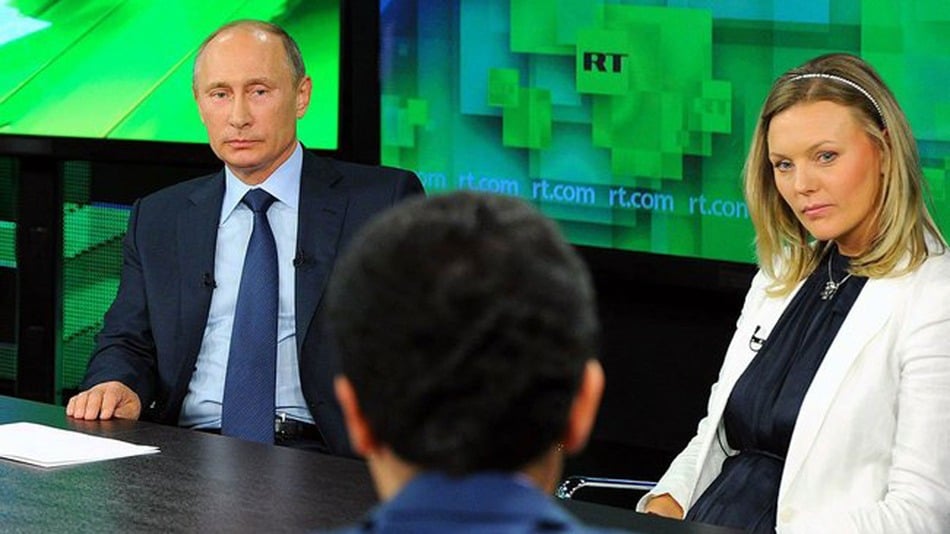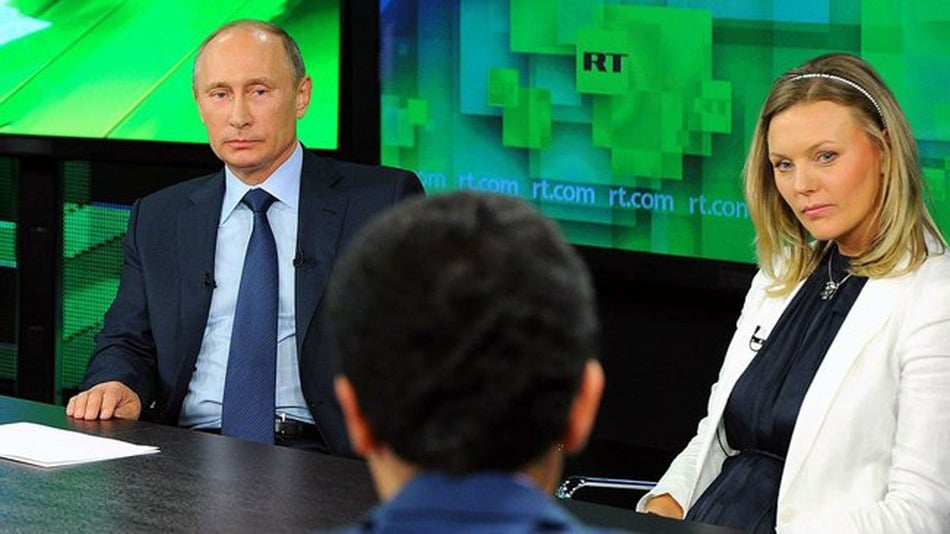 Ofcom says RT's licensee, TV Novosti, did not adequately reflect the viewpoint of the interim Ukrainian government when making certain criticisms and allegations in four bulletins, broadcast on March 1, 3, 5 and 6.
"Across the four news bulletins broadcast between 1 March 2014 and 6 March 2014, Ofcom noted there was one brief example that could be reasonably characterised as the view of the interim Ukrainian Government being reflected to some degree and with due weight," the report reads.
"We did not however consider this was sufficient to balance the many other viewpoints within these news bulletins criticising (some seriously so), or in opposition to, the interim Ukrainian Government and its policies and actions."
In the UK, news — no matter what form it takes — must be presented to the audience with due impartiality, meaning that it must not favour one side over another and include the views, arguments and opinions of all sides. Due impartiality, however, does not mean equal time.
"In particular, when reporting on matters of major political or industrial controversy and major matters relating to current public policy in news programmes, broadcasters must ensure that they reflect an appropriately wide range of significant views and give those views due weight," the Ofcom report adds.
Defending itself to the regulator, TV Novosti said its aims were similar to Channel 4, claiming it is "challenging established views so as to support and stimulate well informed debate" and "promoting alternative views and new perspectives.
Ofcom responded: "We welcome the desire by some licensees to provide a distinct range of content that articulates alternative viewpoints. In particular we acknowledged and took into account in this case that the Licensee wishes to challenge 'established views.' TV Novosti, like Channel 4, however must comply with the Code. In our view neither is constrained disproportionately from challenging established views or orthodoxies through the obligation to comply with the due impartiality requirements of the Code."
This isn't the first time RT has been in trouble with Ofcom. The station has breached the code on other occasions.
In 2012, its coverage of Syria and Libya was examined and found to be in breach of rule 5.1, which covers impartiality.
Last month, the news channel launched RT UK news bulletins on weekday nights with host Bill Dod.
The percentage of people in the UK who use RT for news dropped from 2% in 2013 to 1% in 2014, according to an Ofcom report on news consumption in the UK over the summer. CNN's share remained at 2%, while Al Jazeera increased from 3% to 4%.
In March, a U.S. news anchor quit live on air over what she described as the station's "whitewash" of coverage related to Russia and its president, Vladimir Putin.
By Blathnaid Healy, mashable.com.