Ukraine's MP and country's PACE delegation chairman Volodymyr Ariev on incidents involving the British journalist
Ukraine's delegation to PACE presented a video, showing how Graham Phillips, the person who calls himself a British journalist, verbally harasses a maimed Ukrainian prisoner during the exchange.
This is not the first time Mr. Phillips, who generally reports about the situation in the conflict region, allows himself to stoop below the journalistic standards. He is known for his blatant pro-Russian and anti-Ukrainian position, and was pictured wearing a militant uniform and militant symbols, holding a weapon in his hands on more than one occasion.
RT "journalist" Graham Phillips wearing a separatist uniform, firing a gun, in Ukraine: pic.twitter.com/ryRwuXOt9F

— Michael Weiss (@michaeldweiss) 21 сентября 2014 г.
It remains a mystery to many people why Phillips's actions have not been investigated. So why is he still free to work in the conflict region?
'I think this question should be addressed to the UK authorities. The only thing Ukraine could do is provide the UK official with evidence. But it was a shock for the members of the committee (PACE – UT), they really couldn't understand it. Members of the UK Parliament, who were present at the committee and watched the video, know about this situation, I hope they will react appropriately', Mr. Ariev said in an interview with Ukraine Today.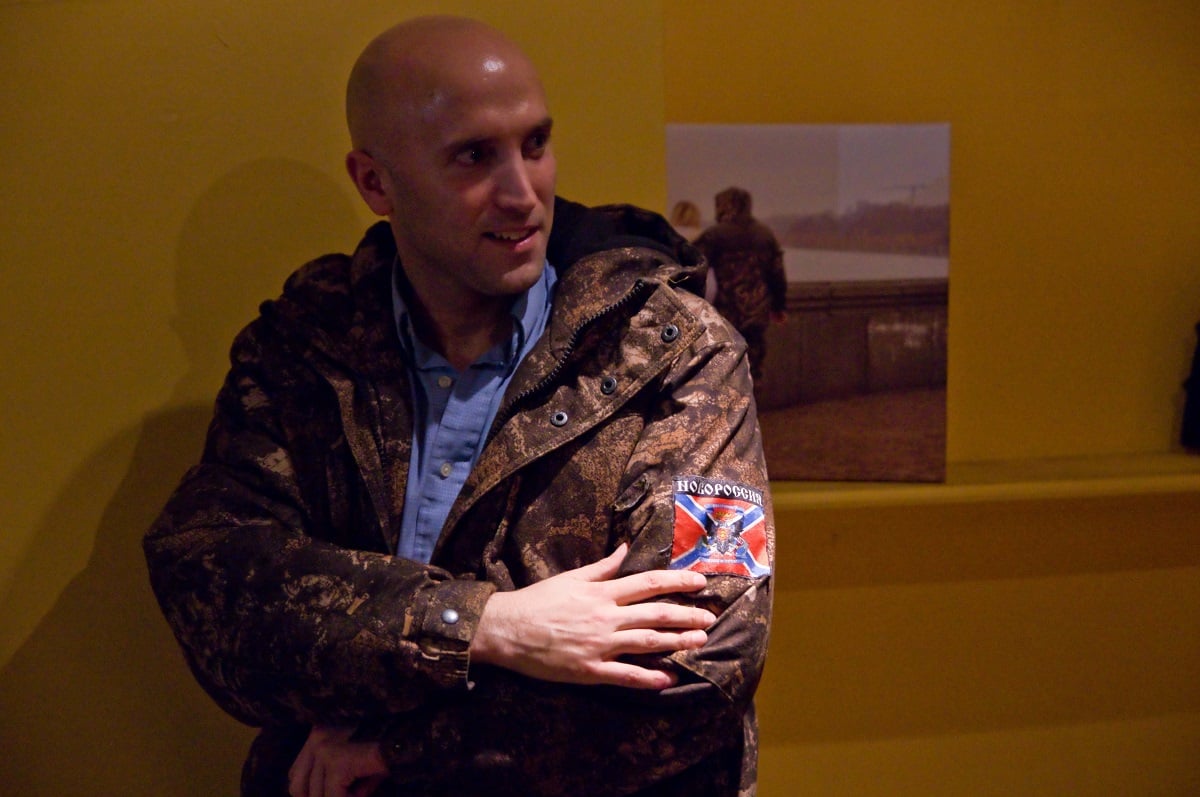 The politician added, Phillips is 'under protection of the occupied territory official or the Kremlin which he serves'.
After the concerns about the journalist's activity arose, the UK reacted and made a statement to address the situation.
In her speech the UK ambassador to Ukraine Judith Gough said that she had seen the video and in her opinion 'this wasn't journalism'.
However, she dismissed the claims that it was up to the UK to deal with Phillips.
'Many people called upon Great Britain to strip him of his passport. Mr. Phillips did not commit an offense in Great Britain that could be a reason for the British government to forbid him to leave the country. If he violated Ukrainian law, it is within the powers of Ukrainian authorities to decide on their actions in relation to Mr. Phillips.', she posted on Facebook. 
It should be noted that Phillips has already been detained by Ukraine's law enforcers in the past and deported. However, it remains to be seen, how Kyiv will deal with the situation should it arrest the man again.