Poroshenko deprives Donbas residents from traveling to EU without visas – declared Russia's Vzglyad internet newspaper. The publication quotes Ukrainian President Petro Poroshenko out of context to claim that residents of annexed Crimea and Russian separatist occupied Donbas regions will not be issued biometric passports which are necessary for visa-free travel to the Schengen zone of the European Union. This is not the first time that Ukrainian authorities have divided their citizens into the haves and have nots, Vzglyad declares.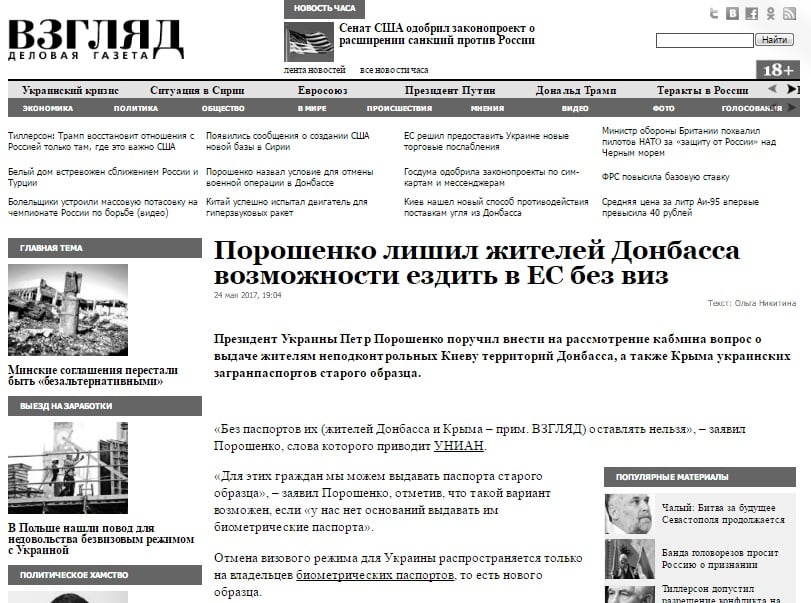 As of June 11 Ukrainians holding biometric passports can travel to the EU for a period of 90 days without a visa. Ukrainians living in occupied territories, who have not surrendered their Ukrainian citizenship, have the right to obtain a biometric passport. They must present additional proof of identity because the passport issuing office is not able to access the necessary archives in the occupied territories.
Ukrainian sites Vesti and Korrespondent along with Russia's Rosbalt.ru, Fondsk.ru followed in Vzglyad's footsteps  repeating  the fake mantra — no biometric passports for Ukrainians in occupied territories.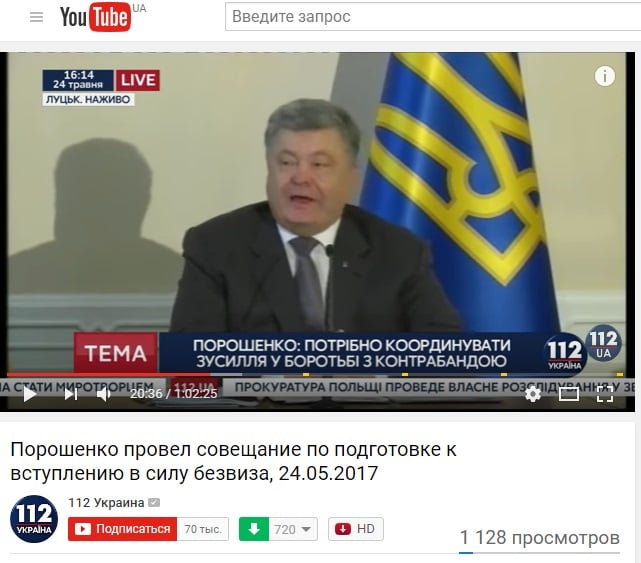 Poroshenko said the following: "If there are problems in issuing passports for those who are on occupied territory we must examine our legislative base, but we cannot leave these people without passports. If we can't issue them biometric passports then with the consent of the Ukrainian Security Service and the Foreign Ministry we should propose to the Cabinet of Ministers that they be issued regular passports.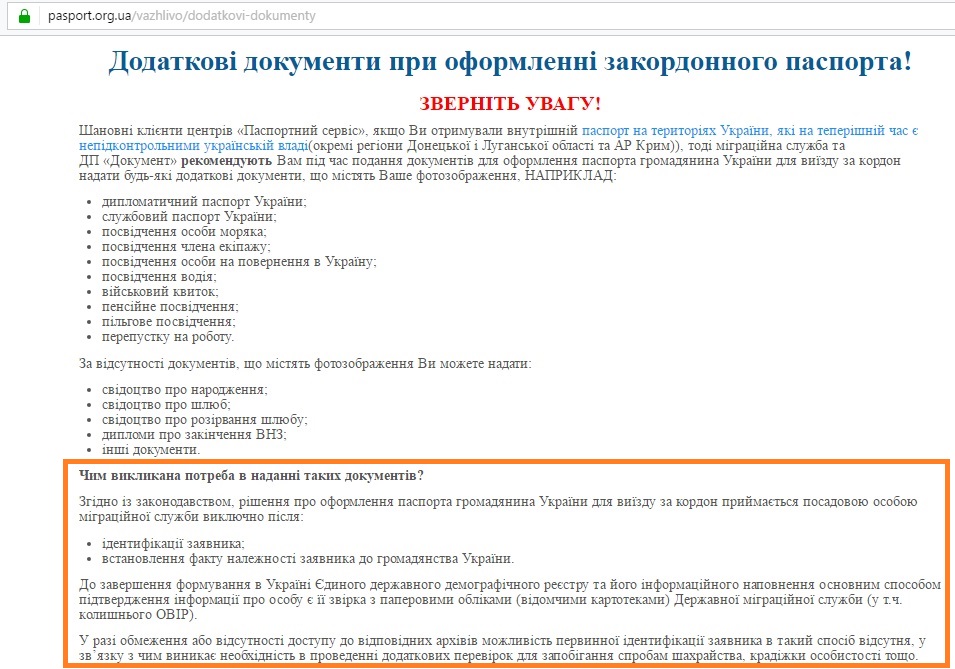 When applying for a new passport, Dokument, the state agency issuing biometric passports in Ukraine, recommends that as proof of identity, residents of the occupied territories present several supporting documents bearing their photographs, such as a military identification card, driver license, pension card, work id or any other identification with a picture.