Several Russian media quoting Mikhail Malyshev – Chairman of the committee in the Supreme Council of Crimea, responsible for organization and conduction of the referendum, stated that more than 1.7 million people participated in the Crimean referendum.
In particular gazeta.ru stated that Mikhail Malyshev said the following:
"1 250 426 people have voted in Crimea by 20.00. This is the data not counting Sevastopol. 1 724 563 people voted including Sevastopol". He added that the turnout was 81.36%.


Looking at this data an observant blogger teh-nomad calculated that 1 724 563-1 250 426= 474 137 people from Sevastopol supposedly voted in referendum. Wherein the Sevastopol stats website shows this information: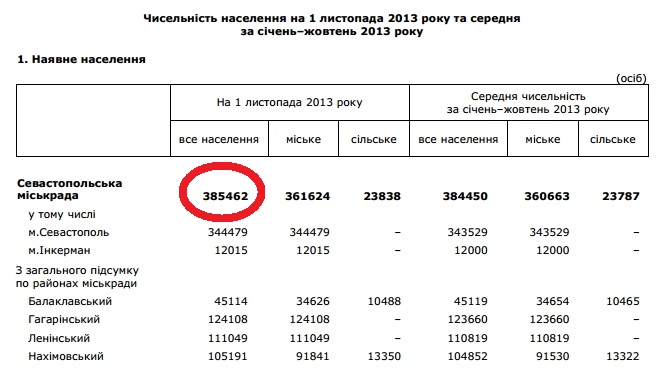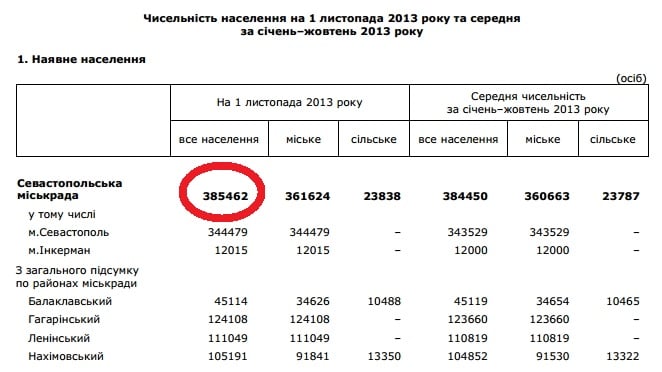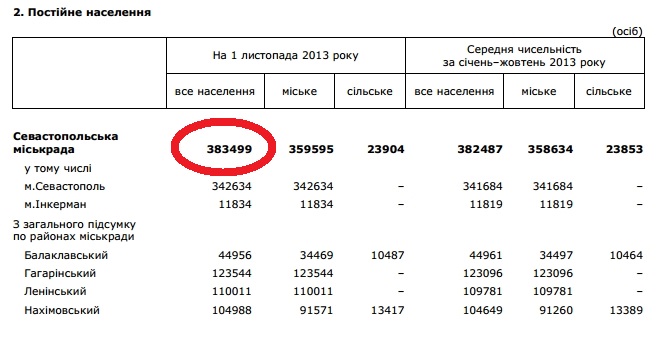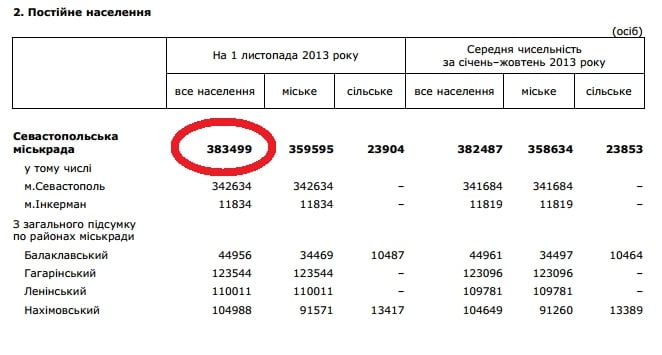 By the 1st November 2013 the population of Sevastopol was 385 462 people. This is including under aged who do not have a right to vote.
474 137 — 385 462 = 88675 suddenly appeared during the referendum in Sevastopol.
However, in reality gazeta.ru and other media were mistaken. Malyshev did not say 1.7 million participants. He said 1 524 563 people including Sevastopol. The following video shows this moment.
https://www.youtube.com/watch?v=hBf7-b3IyIA&feature=youtu.be&t=3m55s
Therefore, at least in this case the information about falsification of elections by the Crimean government is not proved.