This is like "Spot the five differences" game.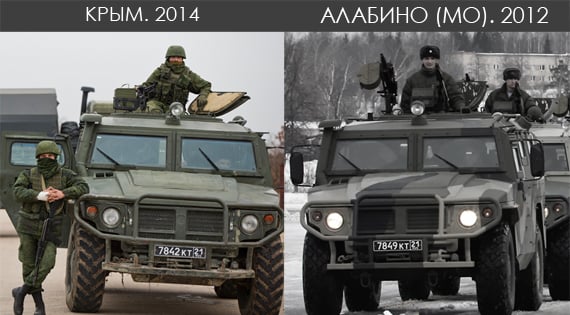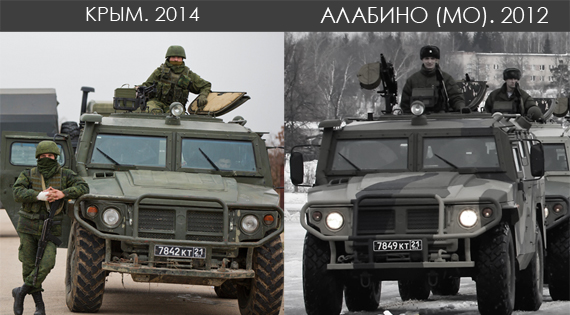 The picture in question is of the "Tiger" Russian military vehicle.
On the left – a "Tiger" in Crimea, March 4, near the Ukrainian Air Force Base. On the right – a 4th company "Tiger". This is the same intelligence subunit, which was identified to be present in Crimea.
On both number plates number "21" is evident. This is the code of the North Caucasian Military District. "Novaya Gazeta" explains that the first two digits on the military vehicles number plates relate to a military unit, the third digit is the number of company. Therefore, in Belbek we can see the "Tiger" of the same 4th company's subunit of the North Caucasian Military District.
Recall that Russian Defence Minister Sergey Shoygu continues to claim there is no Russian army in Crimea, and still "has no idea" how such armoured vehicles as "Tiger" could appear in use of "self-defence" groups in Crimea.
Footage in full:
Picture: Eugene FELDMAN – "Novaya Gazeta". 2014. Crimea.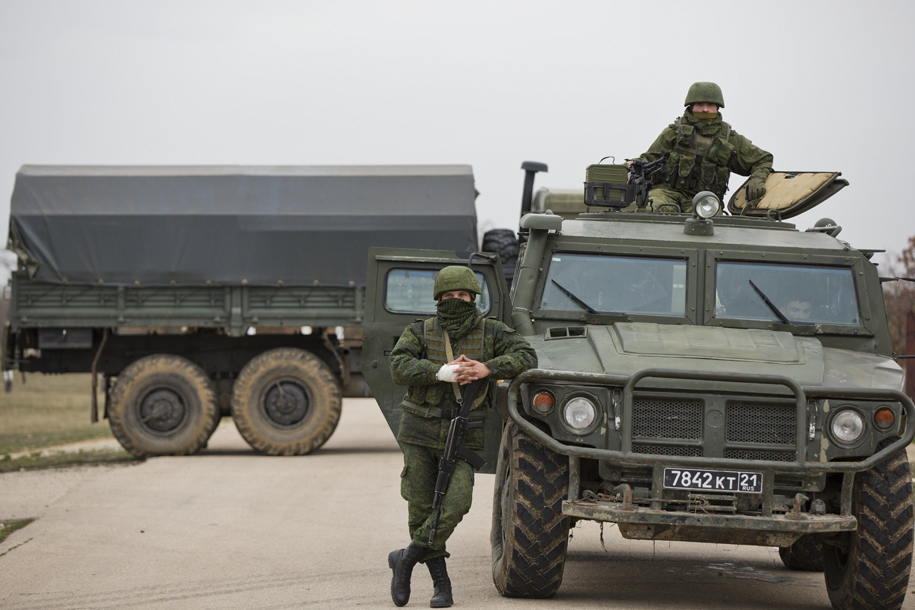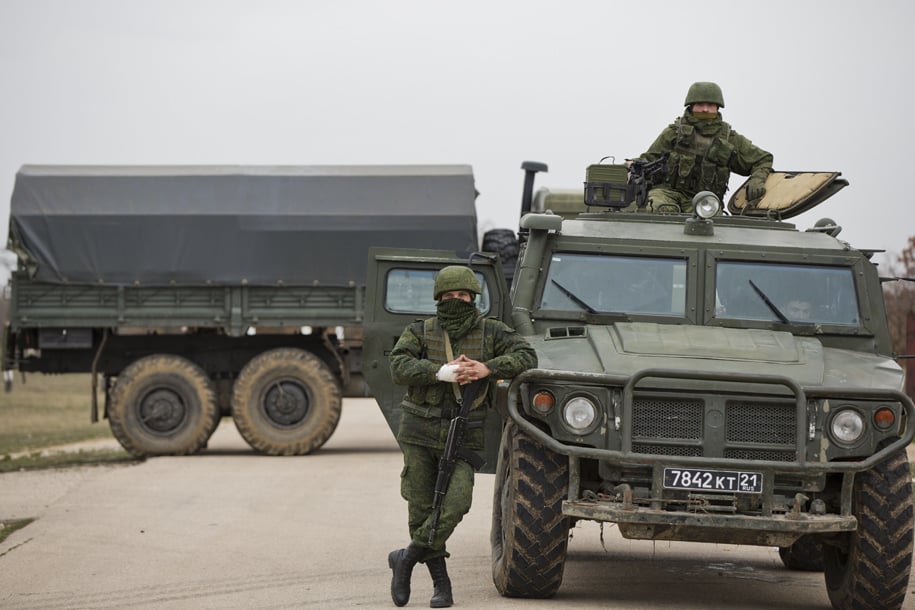 Picture: Vitaly Kuzmin. 2012. Victory Day Parade rehearsal. Alabino (Moscow region).