Site politicus.ru, as well as several bloggers in LiveJournal, published an alleged photo of the town morgue in Sloviansk of Donetsk Oblast.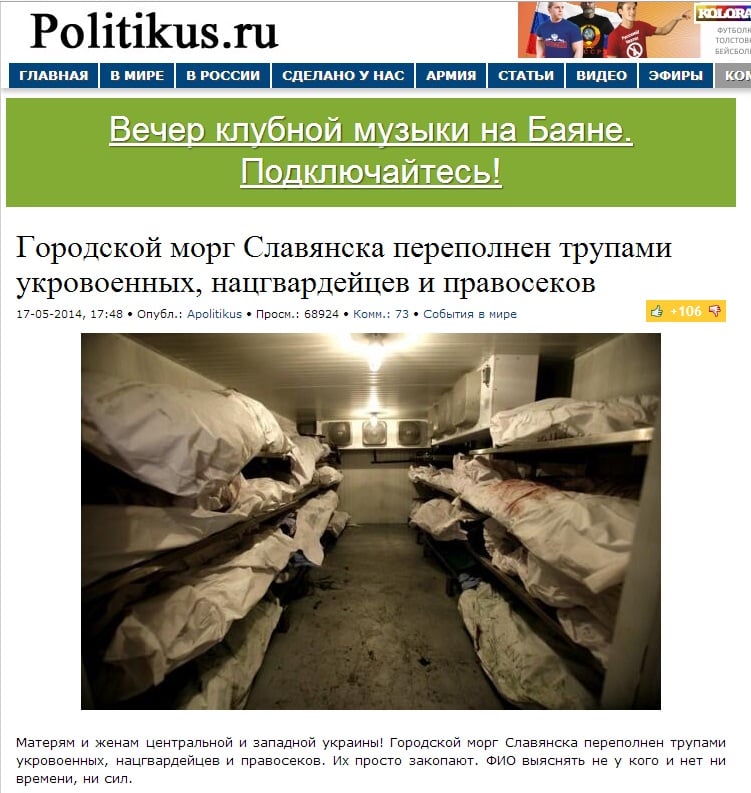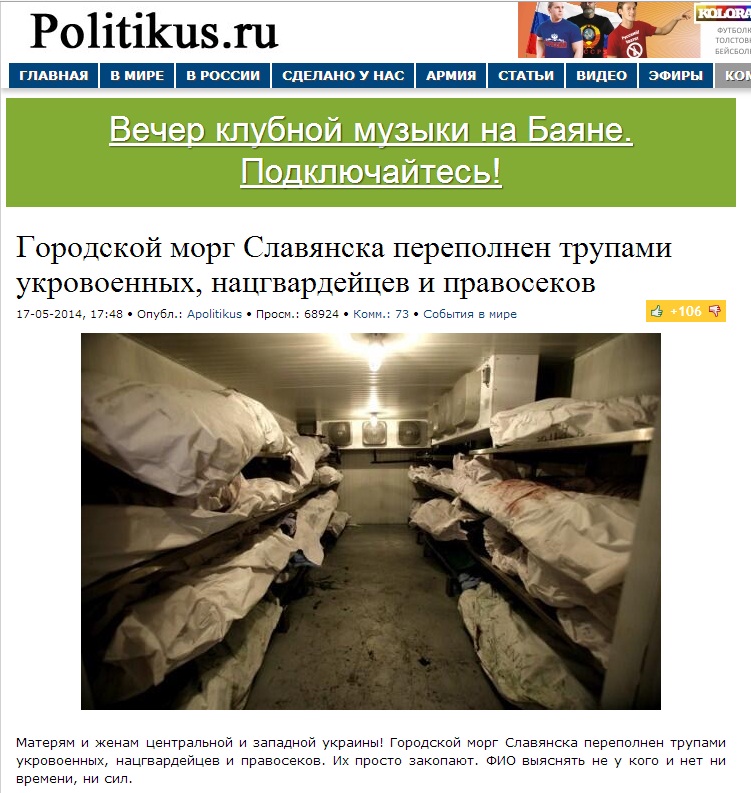 The photo is accompanied with text: "To mothers and wives from the western and central Ukraine! The Sloviansk morgue is overstocked with bodies of Ukrainian militants, National Guardsmen and members of the Right Sector. They will be just earthed. Nobody will be finding out their names, we have neither time nor strength. If your relatives, who went to kill peaceful citizens, do not get in touch, come and take their bodies away".
However, it was not the Sloviansk morgue where this photo was taken.
This photo was published here 5 years ago with corresponding annotation: "Bodies in morgue waiting for autopsy, Ciudad-Juares, Ferbruary 18, 2009. Bodies in morgues of the frontier towns in Mexico are a "lifeless history" of drug cartels wars that are becoming more and more violent every year. (AP Photo/Guillermo Arias)".