Several media (in particular Dumskaya.net and Odessa media) reported about several thousands of activists that gathered up on the 23rd March in Kulikovo field in Odessa for a demonstration against "political repressions"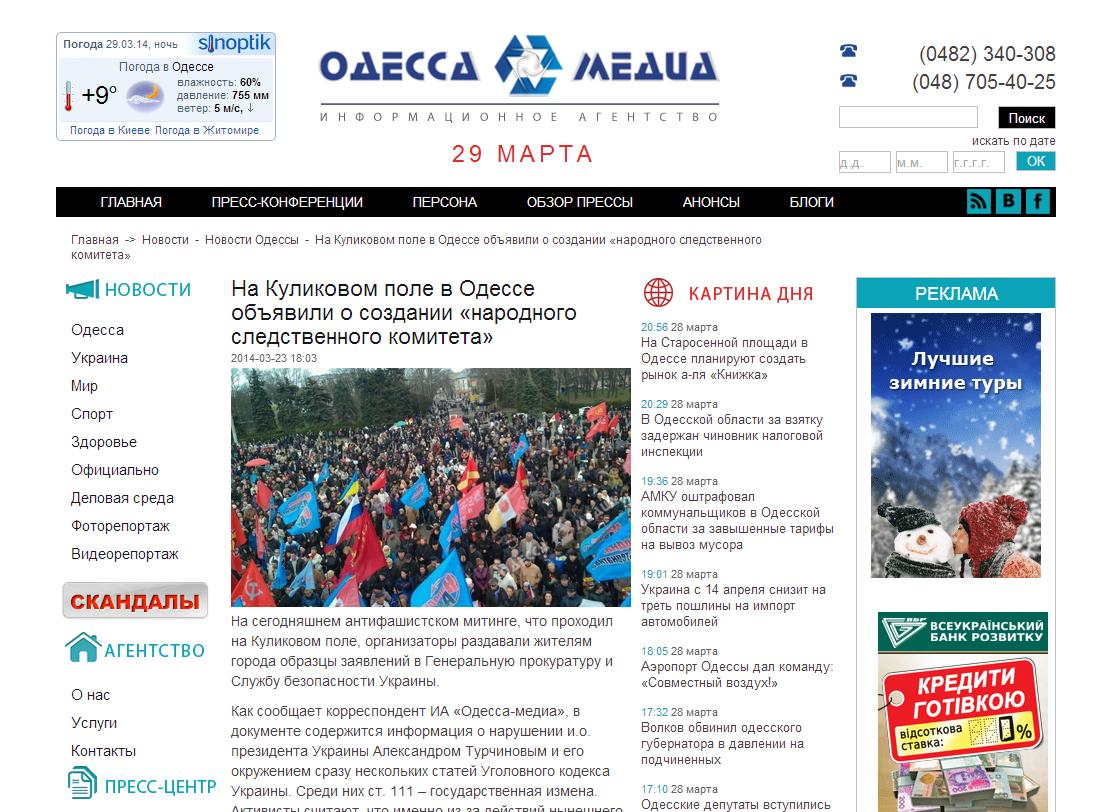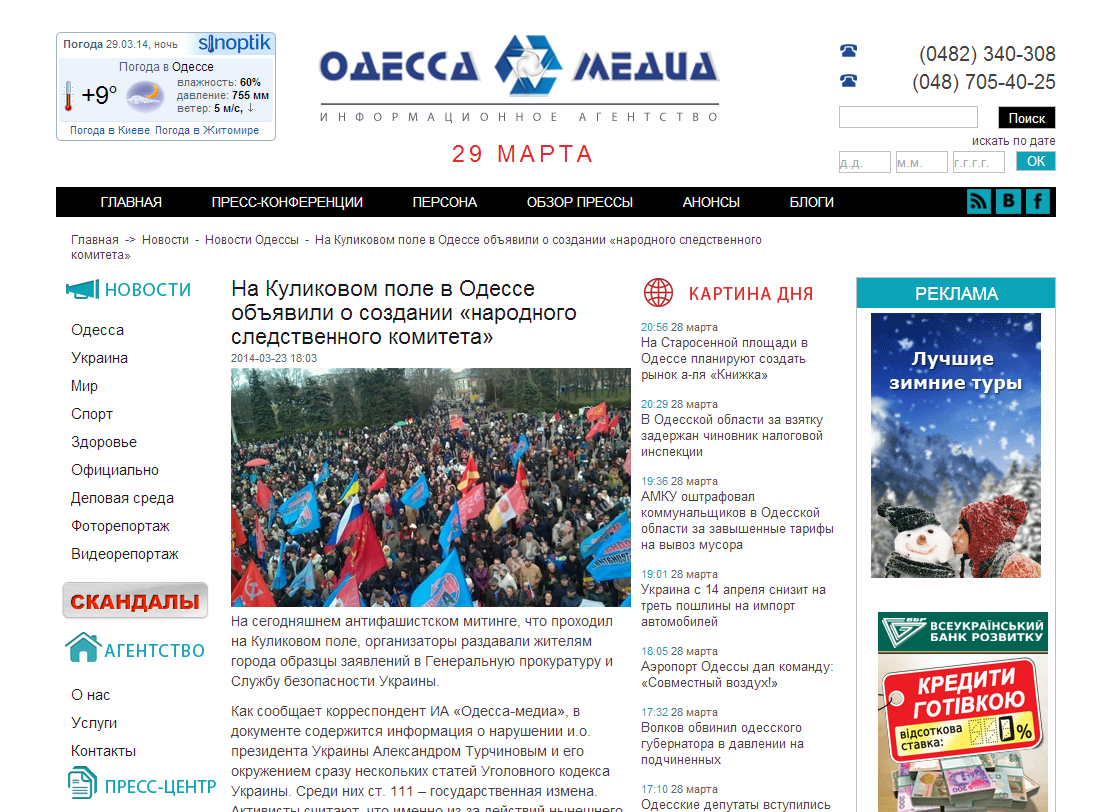 Livejournal user avmalgin states that people there were chanting ""Russia and "Free Anton Davidchenko"". He claims that they were using Jewish symbolism. Provocateurs on behalf of the "Jewish rebel army" were using Israeli flags with "Russia, protect us" written on them. According to the source JewishNet in Odessa, when an activist from a Jewish community in Odessa tried to speak to the provocatiors in Hebrew, the only answer he heard was "f…cking Jew".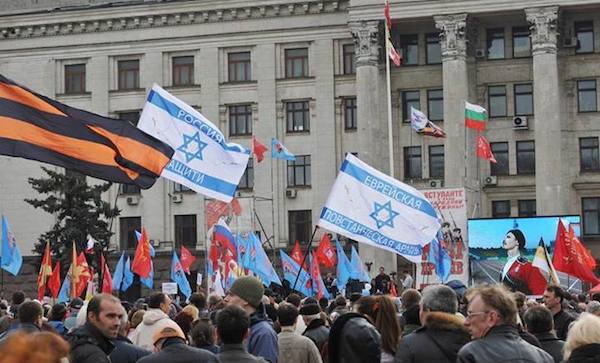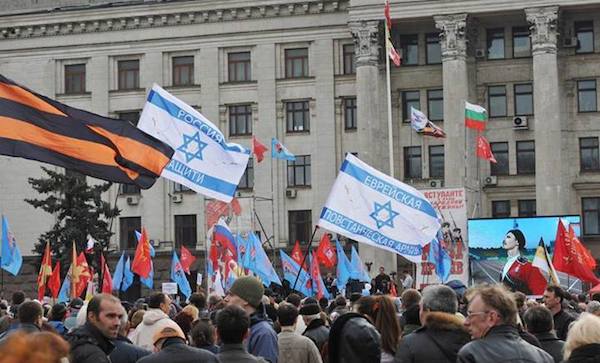 The media was pointing out that the demonstration was against fascism.
However Anton Raevskiy who is is a fan of swastika and Hitler, was one of the participants calling for Odessa to join the Russian Federation.
Anton is a member of an organization called "The Black Hundreds". From his channel on Youtube it is clearly seen that the organization is copying the style of Nazi Germany. Alexandr Shtilmark, the leader of "The Black Hundreds" claims that Anton left "The Black Hundreds" very fast. Rupor.info reported that recently Raevskii was mainly working on the organization of the memorial service for the family of the last Russian emperor in the Peter and Paul Cathedral.
Anton has tattoos of Nazi slogans on his hands.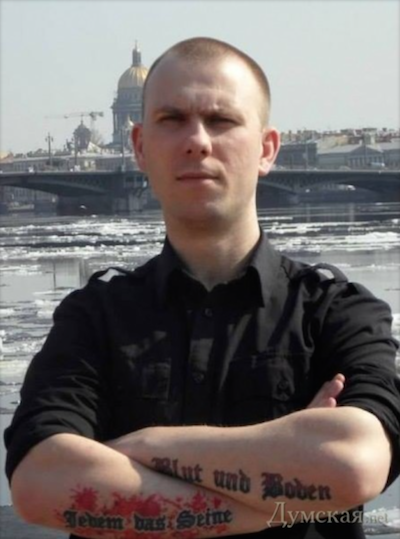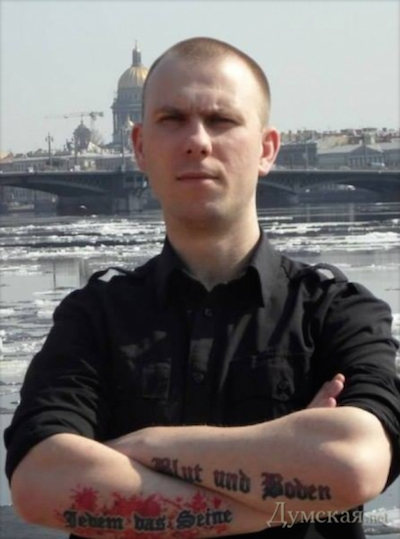 Jedem das Seine (translation – "to each his own") – is the inscription on the gates of Buchenwald. Blut und Boden (translation – «blood and soil") is the basis of Nazi racial ideology that considers the relationship of origin (blood) and native land (soil).
Moreover, he has tattoos with Nazi swastika.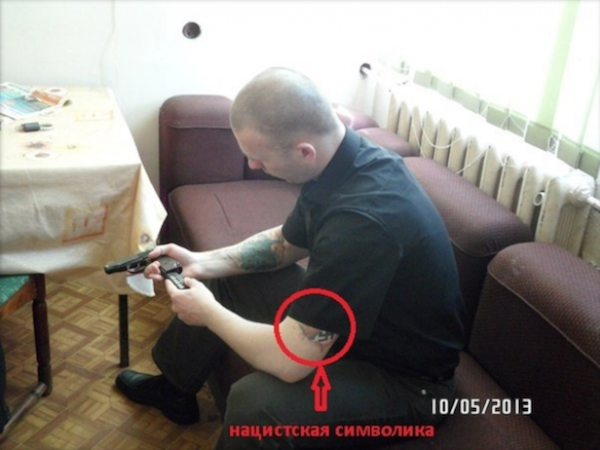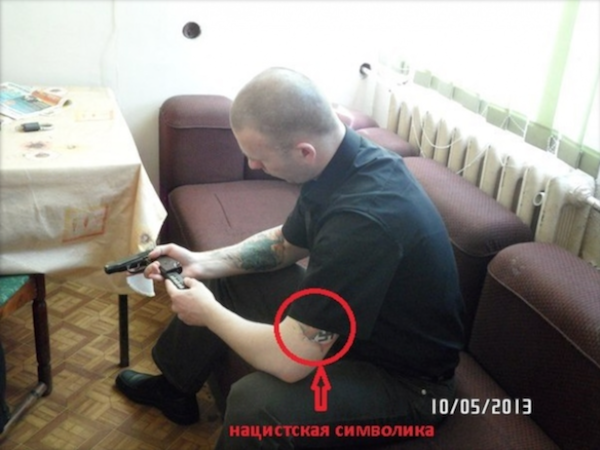 He also has Hitler portarait on his left forearm.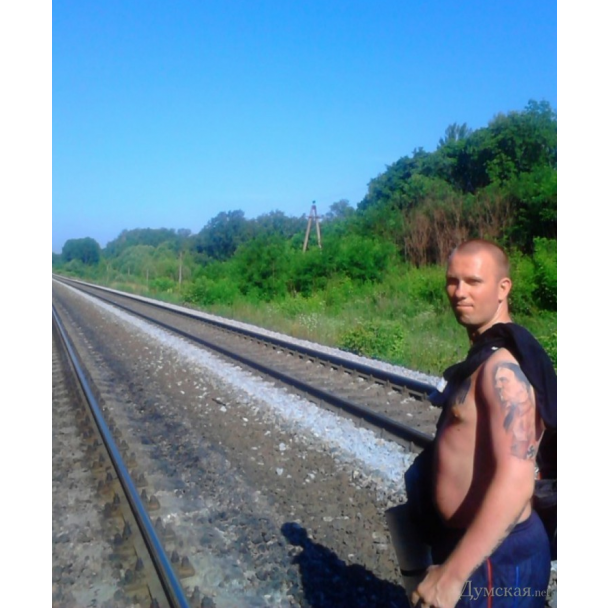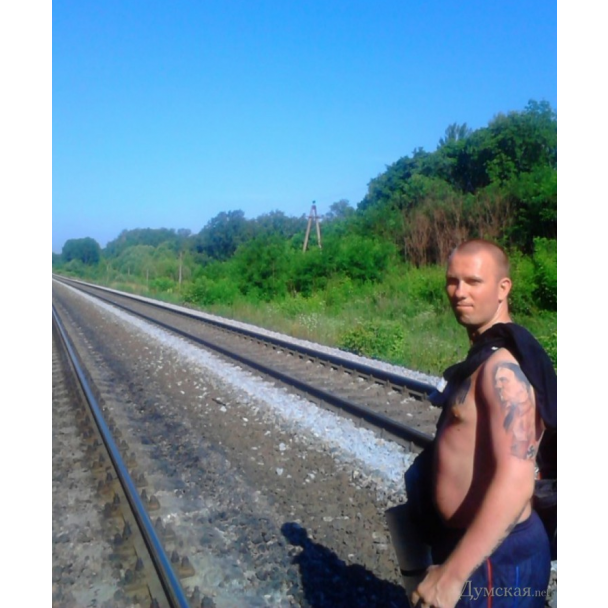 Shtilmark stated that "The Black Hundreds" promotes"monarchy, empire and Eastern Orthodox Church" but not Nazism.
Shtilmark exclusevely released to Fontanka that Raevskiy is really in Ukraine. He went there with other two people from St. Petersburg. Overall there are around eight representatives of «The Black Hundreds» in the south of Ukraine.
Their goal is «To help and save people from the «Right Sector» and Banderovcy"