A photo of a mother, covering a child with herself during a bombardment, is being spread throughout the Network. It is alleged that the picture is taken in the Eastern Ukraine.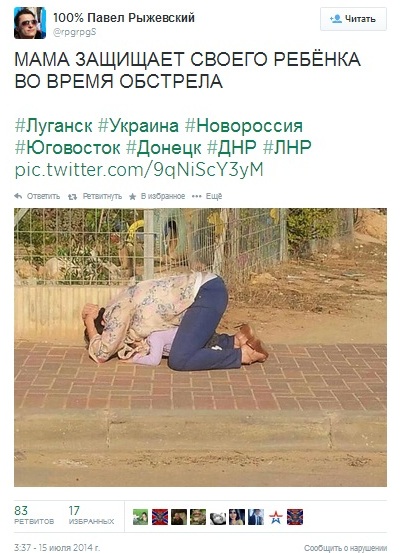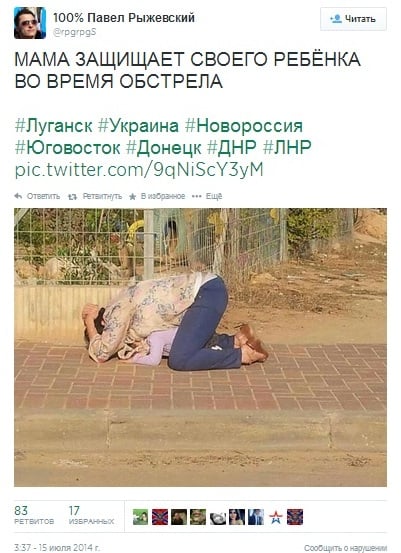 Particularly the photo became widespread in the social network Vkontakte.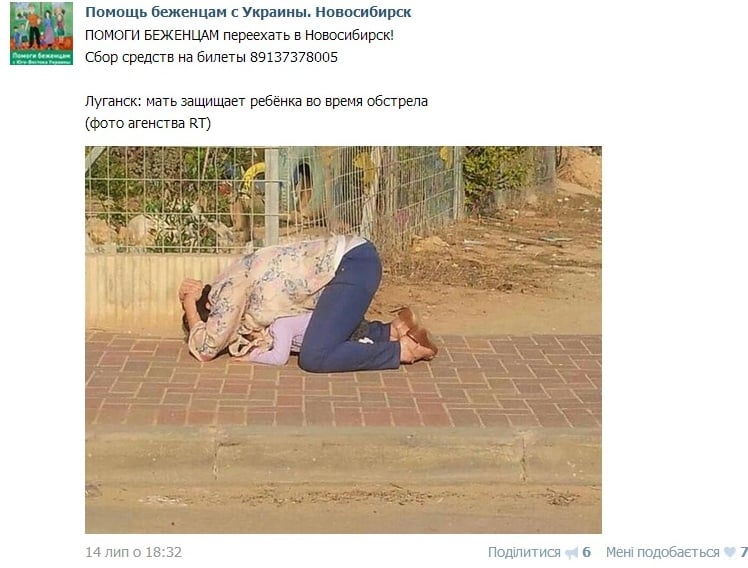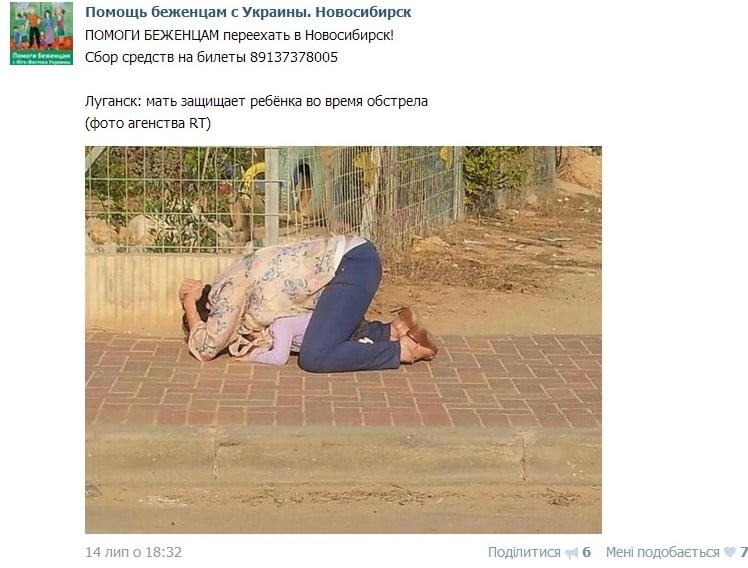 However, this photo was made neither in Luhansk, nor in Donetsk, but in Israel as far back as in 2012.