June 16 social networks started spreading the picture of a girl with a poem, dedicated to «a five year old girl who was killed in Sloviansk».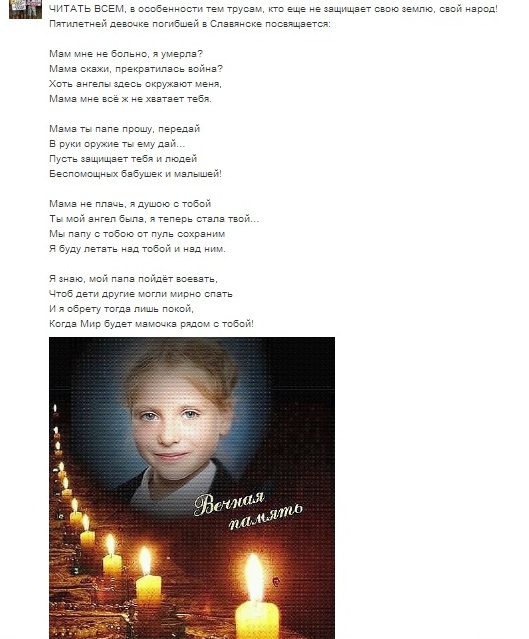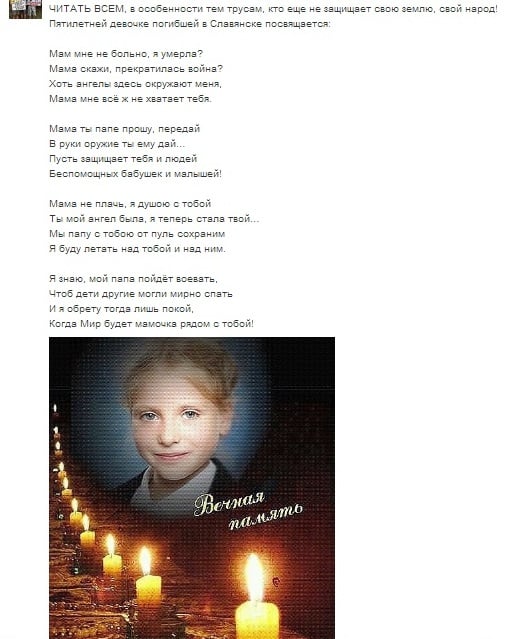 This message also received many reposts in VK.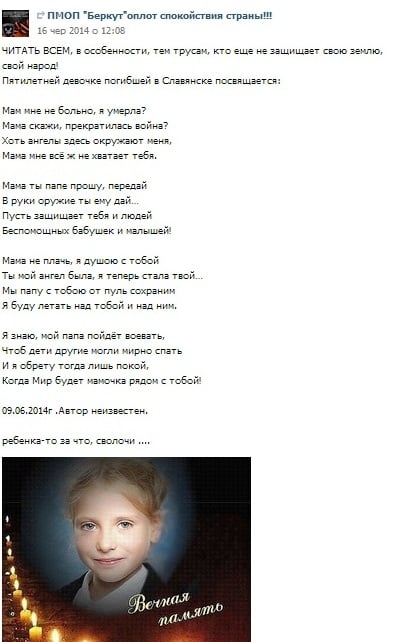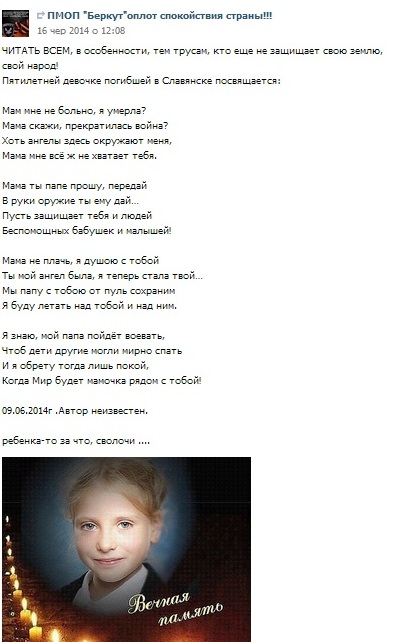 It is indeed the photo of a deceased girl. Yet, this is the photo of eight year old Anastasiia Lutsishina, who had been killed by a taxi driver in 2013 in Ussuriysk, Russia, her death has nothing to do with the combat operations.
There is a site on the Internet, which is dedicated to Anastasiia, killed in Ussuriysk. The portal contains a picture of the murderer and a petition to president of Russia with a request to bring back death penalty.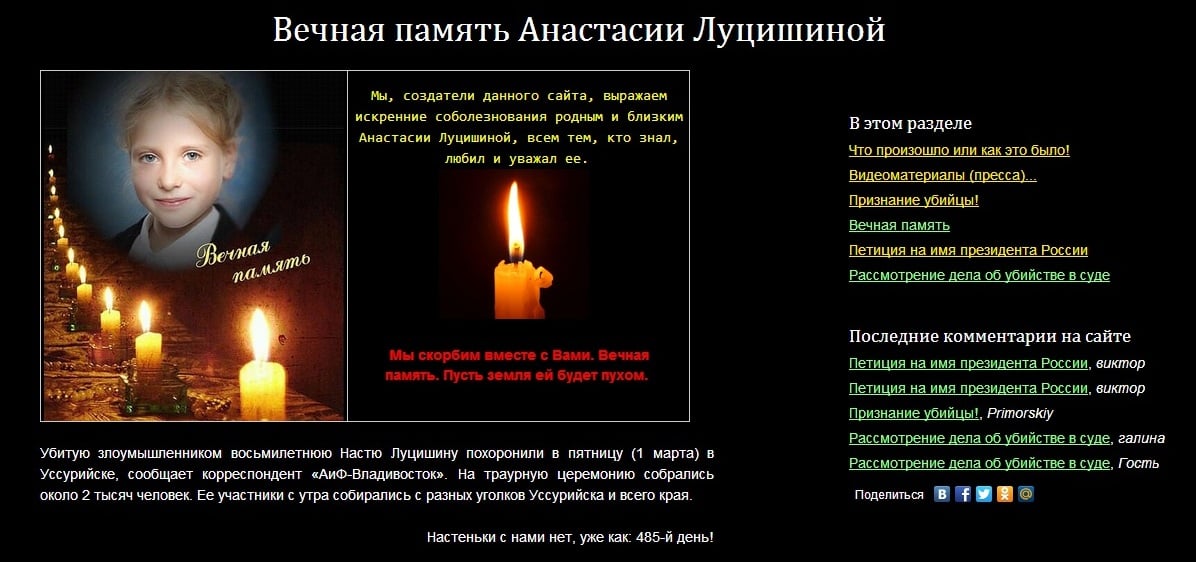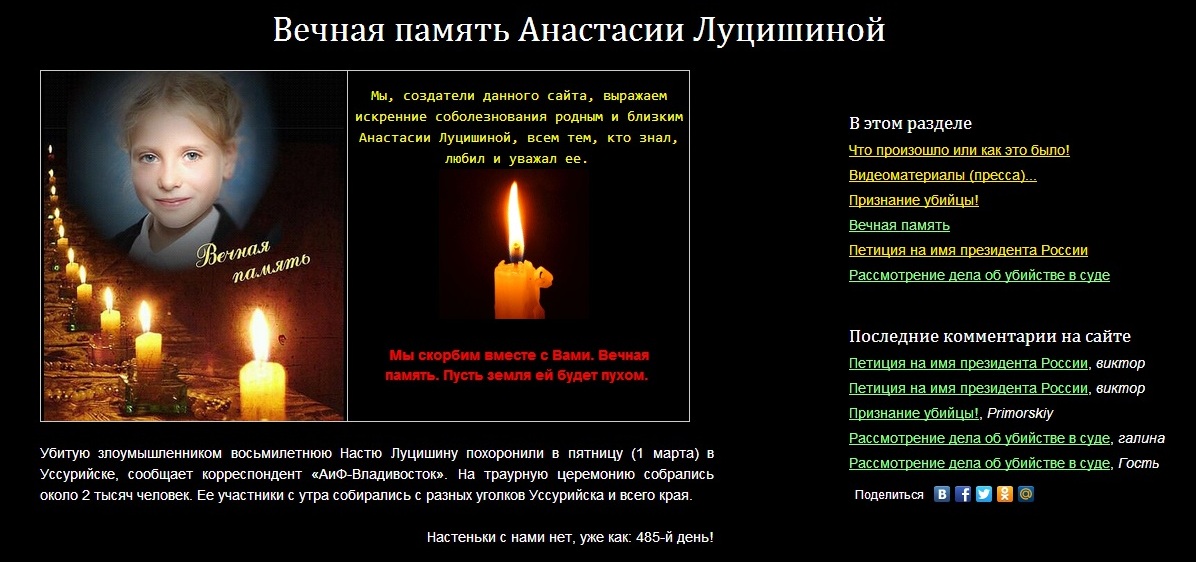 LifeNews was the first to report the death of an eight year old girl from from a direct shell explosion on June 8. The next day Donetsk Oblast state administration confirmed the death of an eight year old child. This was the first death of a minor since the combat operations had started in Slaviansk.