After a Russian "tourist" put up a flag in Kharkov on behalf of Kharkov, another "tourist" in Donetsk exposed himself.
A "tourist" from Ekaterinburg, Rostislav Zhuravlev, was trying to play the role of a pro-Russian resident from Donetsk.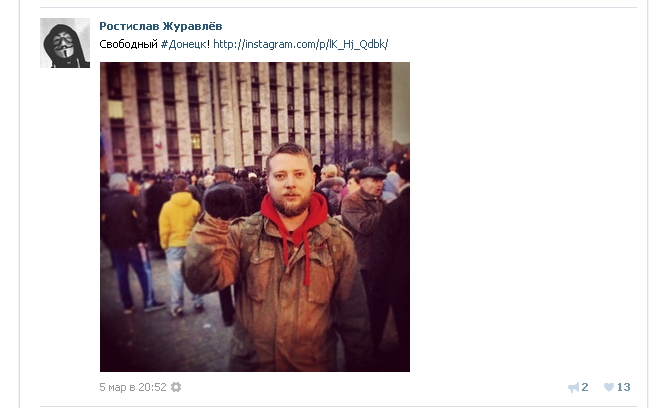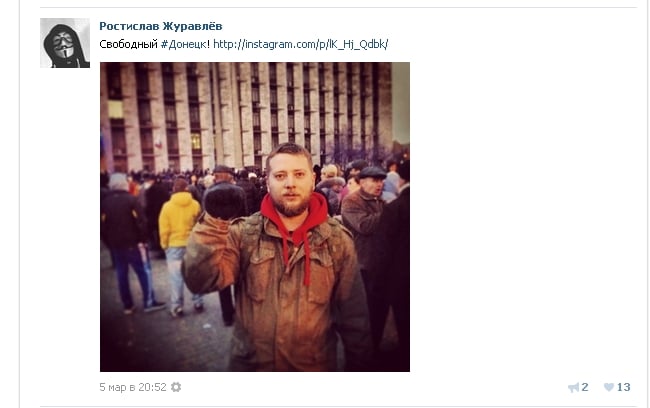 After that he took part in raising the Russian flag over the Donetsk Regional State Administration.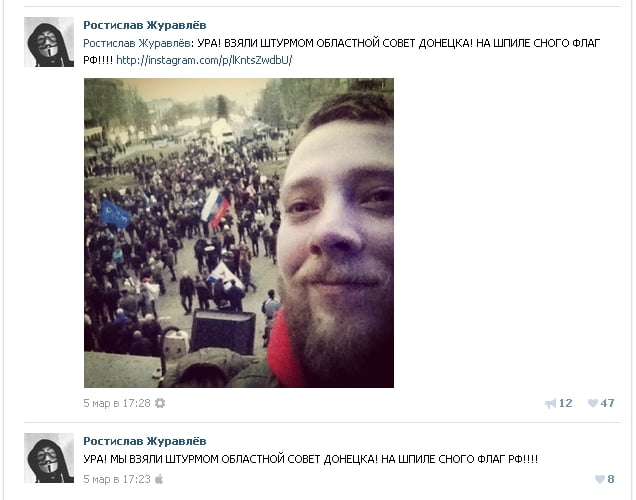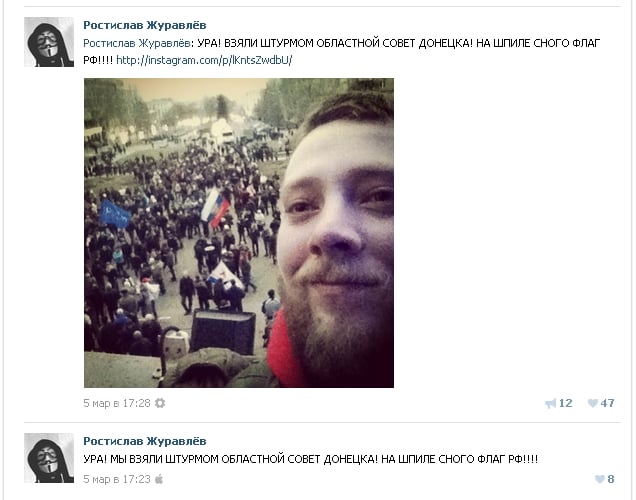 This same person was a friend of Paul Gubarev – the self-proclaimed "governor" of the Donetsk region.  Paul Gubarev was arrested on March 6, 2014 in Donetsk. According to the Ukrainian secret services SBU, he is charged with committing crimes under Part 2 of Article 110 (encroachment on the territorial integrity and inviolability of Ukraine), Part 1 of Article 109 (actions aimed at forcible change or overthrow of the constitutional order, or the seizure of state power) and Art. 341 (capture state or public buildings or structures) of the Criminal Code of Ukraine.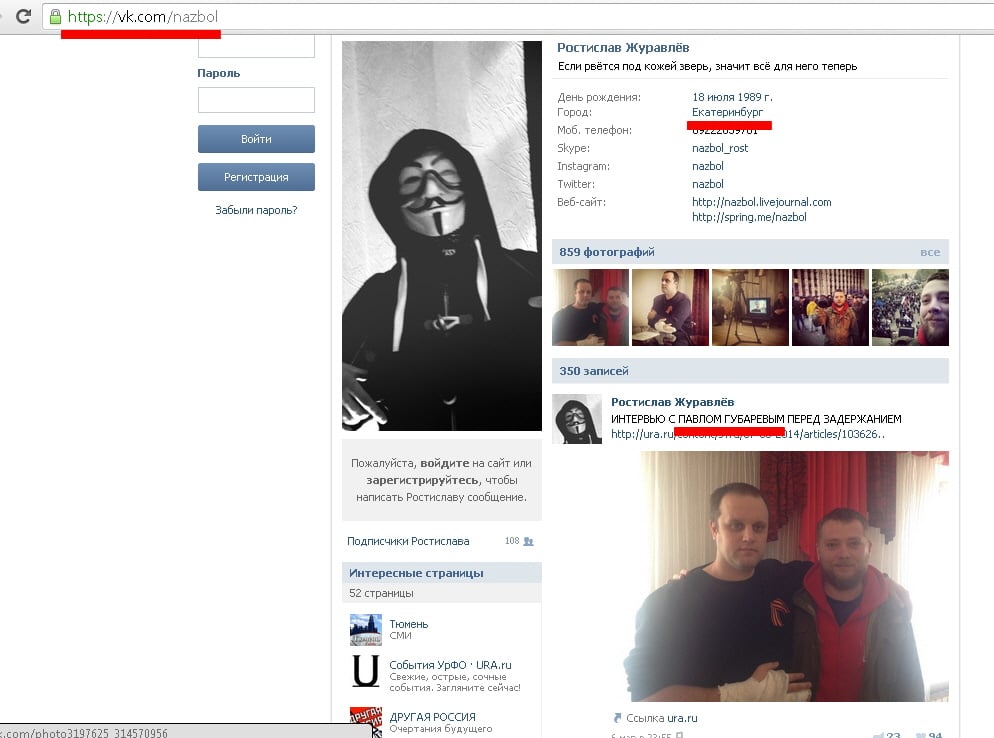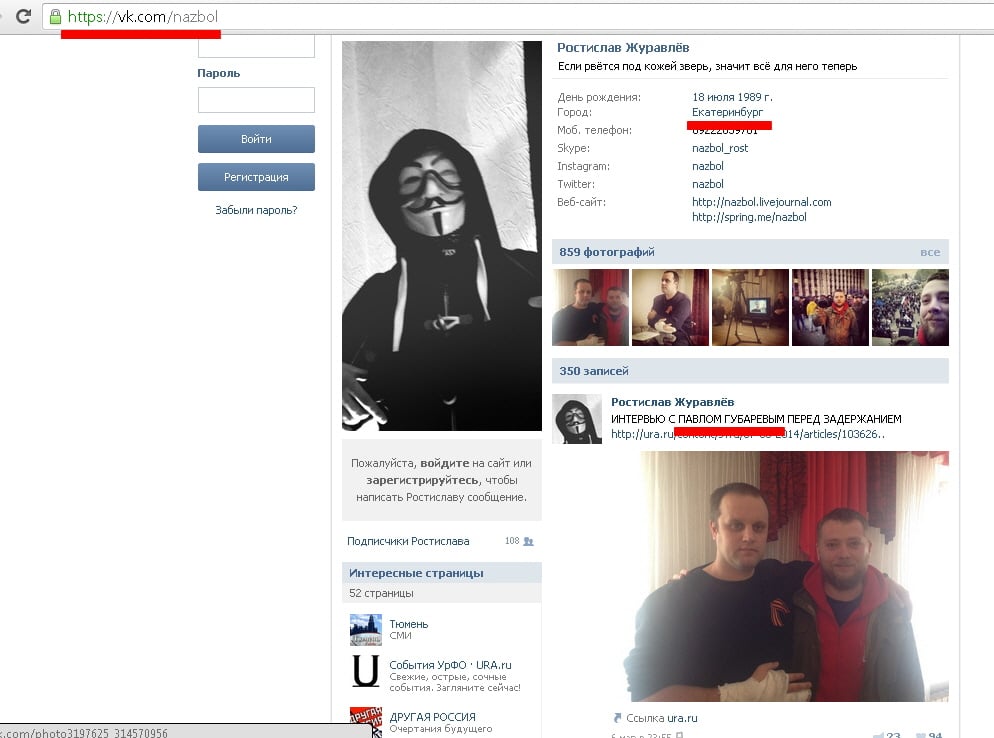 Here is a link to his page where the original picture was posted.
Links to his page on Twitter.
Recall that on March 3, 2014, the participants of pro-Russian rally in Donetsk, headed by Paul Gubarev, seized the administrative building of the Donetsk Regional Council.