Members of a subversive group that took part in armed conflicts in the Donbas have been identified. According to UkrainianPolicy, among them there are residents of Ukraine and representatives of the Cossacks of the Russian Federation.
The fact of the presence of official Cossacks from Russian Federation is likely to be indicative of official connections of Russia to what is happening in Eastern Ukraine. Official Cossacks receive financial and organizational support from the government, including the monthly salary like the police force.
Another interesting point is the insignia, the stripes seen on the militants. The symbol of Andrew Shkuro, called the "Terek Wolves " is the sign of white Cossacks division who fought against the Nazis during World War II.
Yevgenii Ponomariov DINGO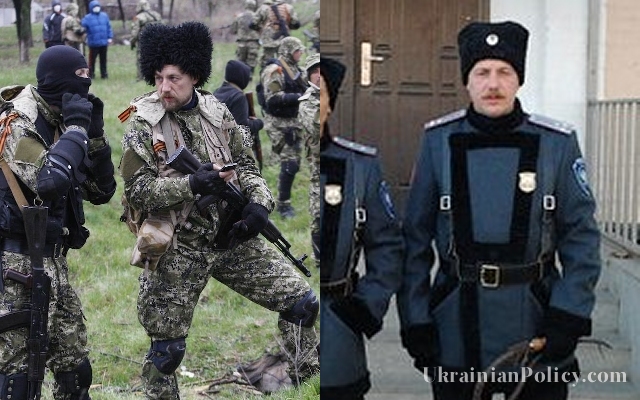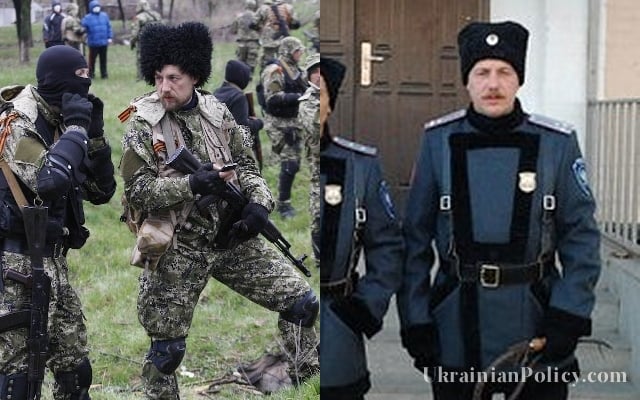 Ponomariov is a 39-year-old native of Byelorechensk, which is part of the Kuban region. In the photo above he is represented as a registered Cossack with a police badge. Active participant in the Tver Cossacks, he was captured in many CNN and BBC photographs. He belongs to the same group which was noticed in Kramatorsk and Slovyansk.
VKontakte social network webpage: Yevgenii Ponomariov.
Alexandr Ganichev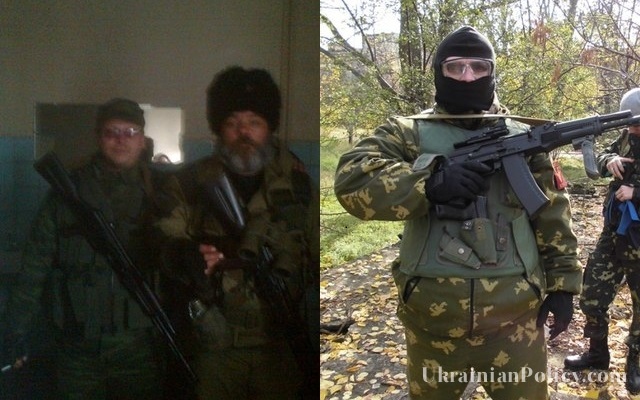 From 2013 to January 2014 Ganichev's profile consists of a lot of photos of him in a combat ammunition, including with sniper rifles, assault rifles, heavy machine guns, as well as rocket launchers. On the last photographs from April, he is pictured with the people who seized the building in Donetsk. He is signed in to the groups of Berkut supporters, the Supreme Council of Peoples of Russia and Ukraine (which publishes practical "help" in conducting referendums), a squad of Crimea self-defense. Currently, the account specified city Gorlivka, and indicated that he was from Makiivka.
VKontakte social network webpage: Alexander Ganichev.
Igor Gieorgievski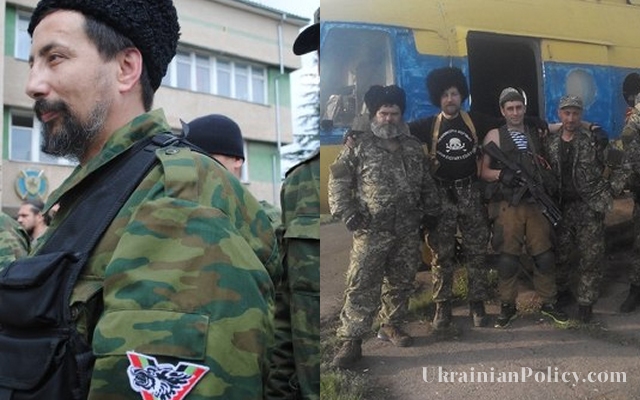 His hometown is listed as Simferopol. There are also pictures with him from Simferopol, there are shots where he is pictured in a group with other members of the armed "self-defense". There is a photo where he is depicted on the background of the Slovyansk airfield in the Donetsk region. He is a member of the "People's Liberation Movement in Ukraine" (which contains a call to "liberate" the Ukraine from the "invaders"), Russian Spring and other groups that call for rescue Odessa from "fascism." He was seen wearing identification signs of Terek Wolf Company.
VKontakte social network webpage: Igor Gieorgievskiy.
Tikhon Karetnyi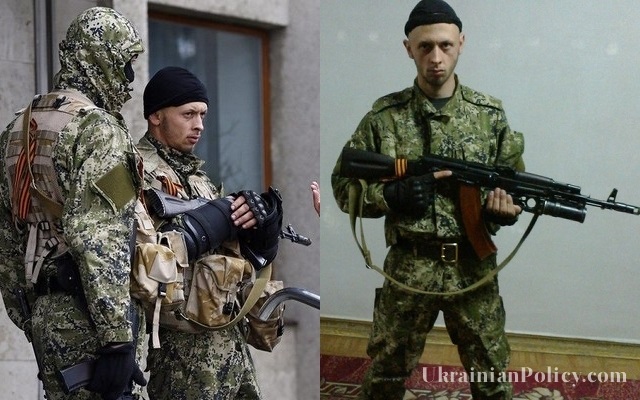 Like Ponomarev, Tikhon Karetnyi is a member of the Belorechenski Cossacks in Russia. The photographs are posted on their community's website. There are pictures of group that capture Slovyansk called "Terek Wolf Hundred". Tikhon's profile is relatively new (registered in February, has been active lately), so nobody can claim that his identity is real. However, the identities of the other people , who he has social ties with are confirmed. It is likely that he is pictured with Ponomariov on the photograph.
VKontakte social network webpage: Tikhon Karetnyi.
Jeka Kovaliov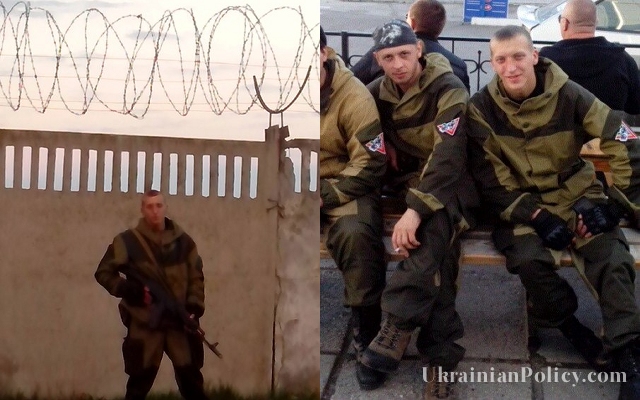 Kovalev also from Belorechensk, Russia. His photoalbums contain many swastikas and neo-Nazi or ultra-nationalist symbols. In the photographs, dating from two years earlier, he is depicted in paramilitary outfit. On the other photograph he is pictured with Karetniy. On the photograph there is a visible badge of "Terek Wolf Company", which took part in the uprising in Donetsk along with the Cossacks.
VKontakte social network webpage: Zheka Kovalyov.
Evgeniy Zloi (Evil)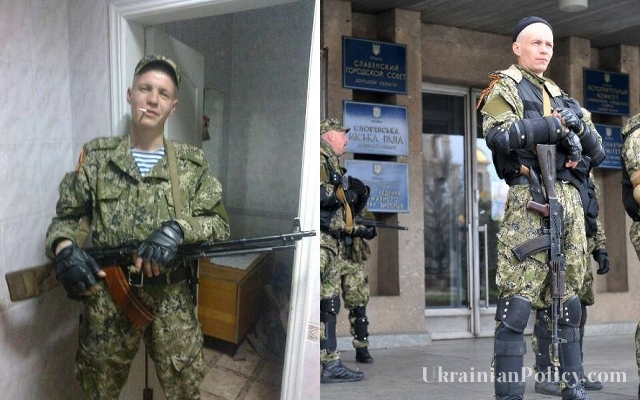 On the photos you can see Evgeniy with automatic weapons in front of the government building in Slovyansk. His profile states that he is from Simferopol and that he is a member of Simferopol Don Cossacks. A pendant in the shape of a swastika can also be seen in the photographs, along with the sign of the Russian ultra nationalist.
VKontakte social network webpage: Yevgen Zloi.
Anton Morozov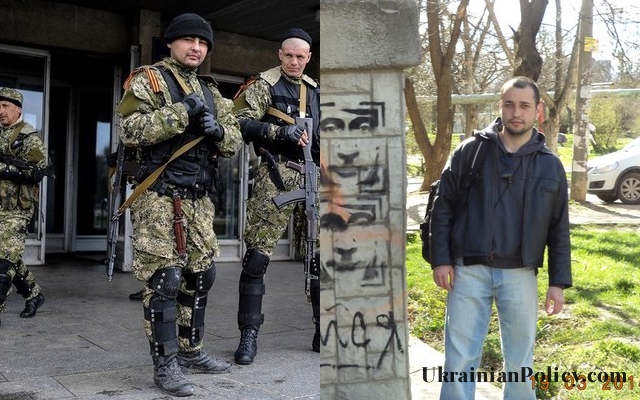 From Irkutsk, Russia. On his profile photo in the VK, he is likely to be in the military barrack. On the photographs we can see the Russian symbols and neo-Nazis, who are burning the Israeli flag. On the left photograph he is standing next to Evgeniy Zloi.
VKontakte social network webpage: Anton Morozov.
Edward Pitersky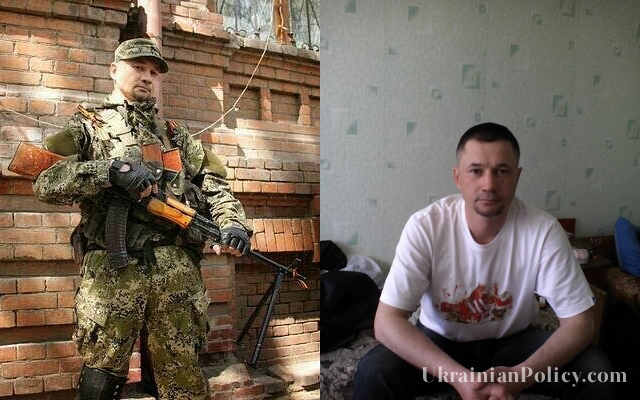 Pitersky describes himself, as a resident of Kharkov and a member of the fight club Oplot and the group of the "polite people of Kharkov" (which refers to the "little green men" of Russia). Ironically, he is a member of both, the so called "anti-fascist movement in South-East" and neo-Nazi society "White Legion".
VKontakte social network webpage: Edvard Pitersky.
Dima Kharkovsky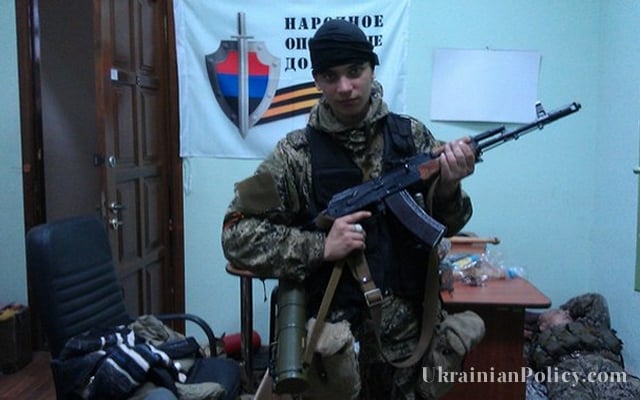 Hometown is set to be Slovyansk. It seems he is a member of the Gubarev local militia group.
VKontakte social network webpage: Dima Kharkovsky.
Ignat "Topaz" Kramskoy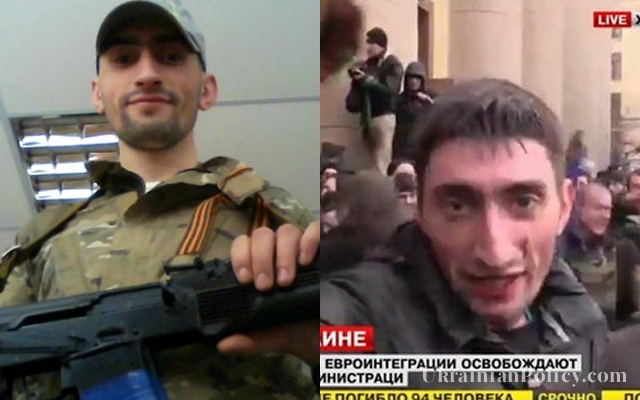 Topaz is a kind of a celebrity on the Internet. He was placed under house arrest on March 29th for taking part in the mayhem in the Kharkiv regional administration. On April 7th Topaz escaped from house arrest, having sawn up the supervisory bracelet. Since that time, Topaz has given interviews to the Russian channel LifeNews, which talked about "guerrilla resistance" and the need to use weapons when capturing buildings. Photos with assault rifles, in uniform and with St. George ribbons suggest his involvement in the uprising in Donetsk and Lugansk since his arrest.
VKontakte social network webpage: Ignat Kromskoy.
Sergei Anastasov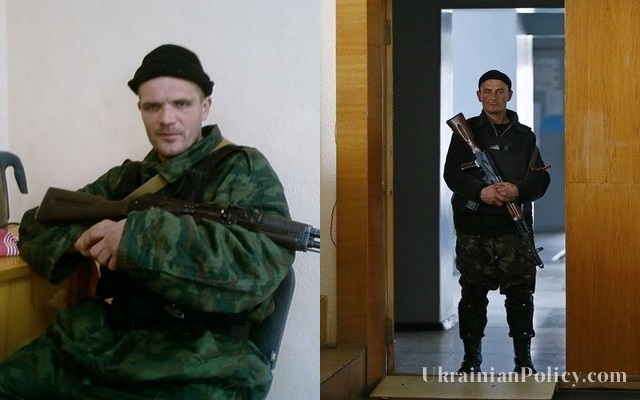 This profile is less obvious, but his photographs can be seen as a part of a bigger picture. Anastasov is from Simferopol. On the photographs he is pictured with different types of weapons. In this picture, it is not clear what building he is in, so maybe he was involved only in the Crimea military operation. Therefore, we present his profile the last.
VKontakte social network webpage: Sergey Anastasov.
According to: Ukrainian Policy.